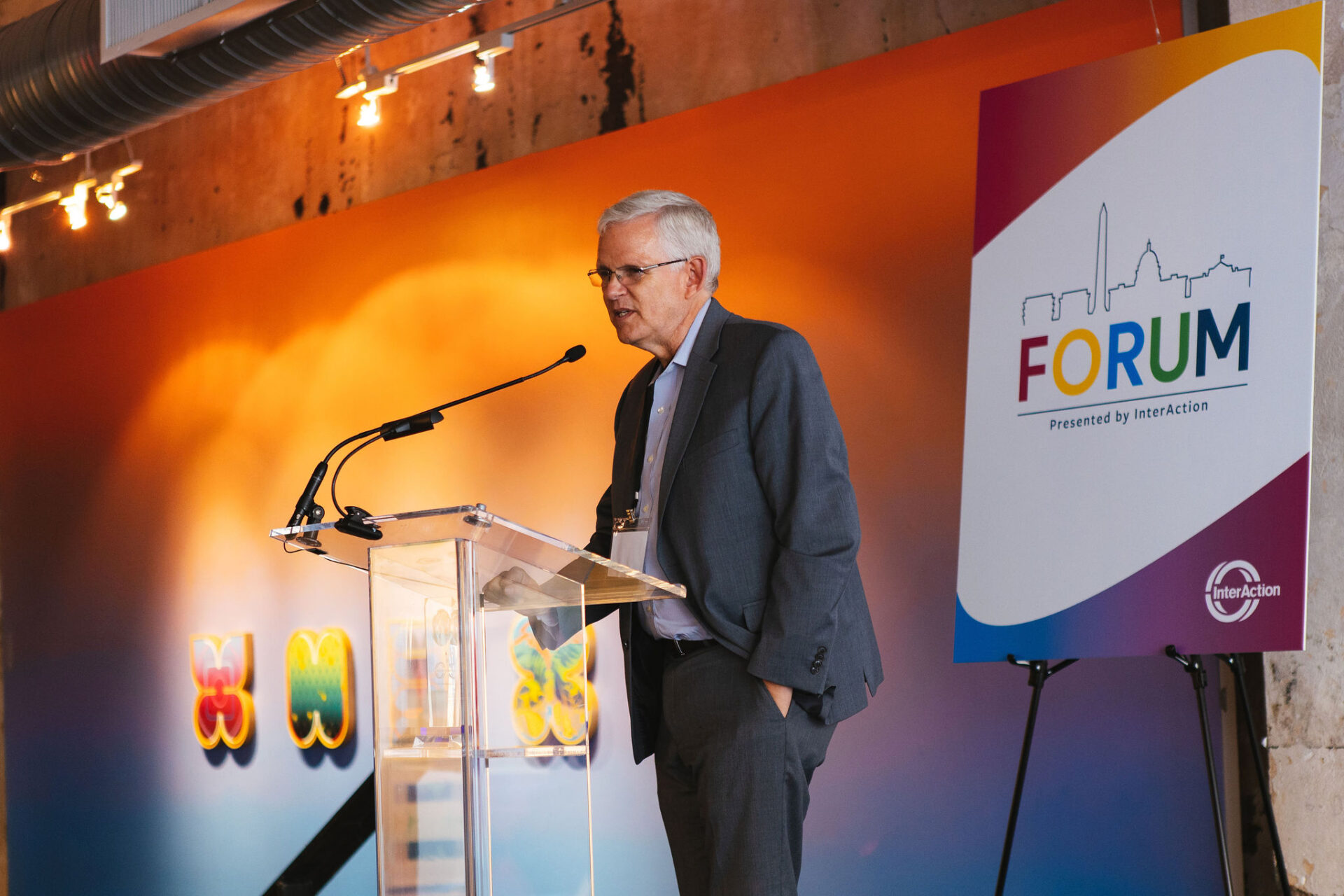 Statement on the Departure of Sam Worthington, CEO of InterAction
InterAction issued the following statement on the departure of Sam Worthington, CEO of InterAction.
After nearly 16 years, Sam Worthington decided to step down from his role as CEO of InterAction.
Under Worthington's leadership, InterAction has grown into a 10-million-dollar organization that convenes over 200 plus NGO Members and partners and is a voice that influences the U.S. Administration and its role in the world. He has led the U.S. NGO sector's engagement at the highest level with the U.N., governments, and civil society groups worldwide.
"The past 15 years at InterAction have been both rewarding and fruitful," said Worthington. "No words can express how sincerely grateful I am for the privilege of leading the InterAction community."
"I wish to thank Sam for his leadership at InterAction," said Abby Maxman, Board Chair of InterAction and President and CEO of Oxfam America. "Sam's guidance, energy, and commitment to the cause have helped the U.S. NGO sector evolve as we seek to impact people's lives."
The search for InterAction's new CEO is being led by Korn Ferry and has been underway since March 2022.