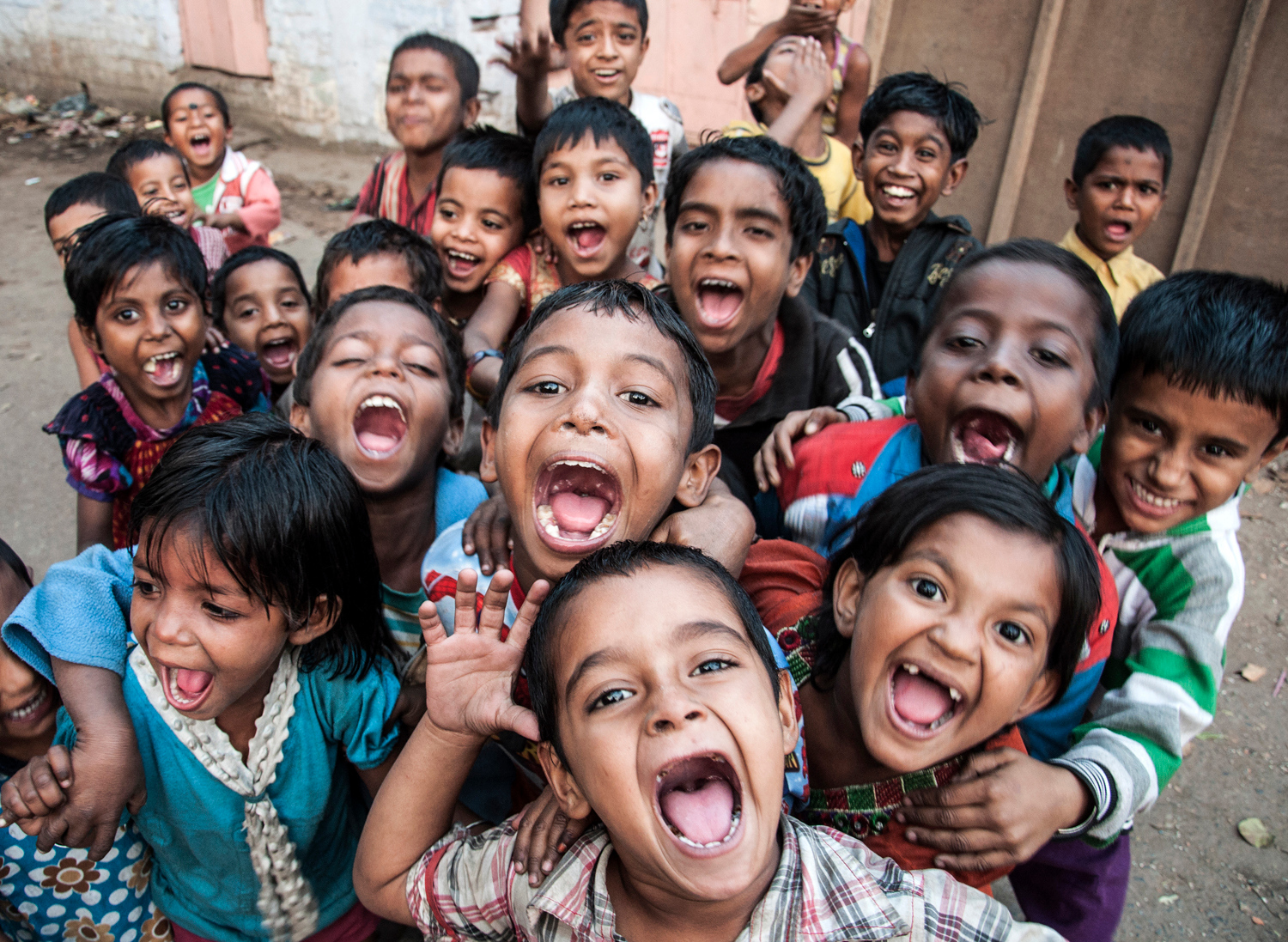 Supporting Vulnerable Children During The Pandemic
Children's early childhood experiences have long-lasting effects on their health, development, and quality of life. Ensuring children are nourished, cared for, and safe during this critical period sets them up for a healthy and productive life.
This is particularly important for children who are already at high risk of adverse outcomes. Early child development for vulnerable children is a critical investment for health, development, and economic growth.
While child survival has improved dramatically over the past 20 years, millions of children are growing up without the basic care they need to thrive. The U.S. Government's Children in Adversity Strategy calls attention to the unique needs of children without family care, children experiencing violence, children with disabilities, and other vulnerable groups. This represents many young children, including at least 53 million children under five who have a disability, tens of millions of children without family care, and 300 million children who experience violent discipline. These groups of children are also less likely to be reached by health systems, social services, and development programs.
Now, COVID-19 is putting even more children into vulnerable positions. Children face new risks from the pandemic's effects while facing growing social inequity and losing access to many of the supports they rely on. However, an equitable response to COVID-19 could not only protect children's immediate needs but serve as a critical investment in long-term recovery.
Increasing Inequities in Child Nutrition
The secondary effects of the pandemic are particularly evident in nutrition. Nutrition powers children's growth and brain development, but poor nutrition in early childhood has life-long consequences. Even before the pandemic, malnutrition was linked to around 45% of child deaths, and at least one in five children was malnourished. Children with disabilities and children without family care are at a particularly high risk of malnutrition, in part because they experience significant barriers to accessing nutrition services.
The COVID-19 pandemic is leaving more children vulnerable to malnutrition while limiting their access to services. The World Food Program estimates that 265 million people in low- and middle-income countries will face food insecurity in 2020, nearly twice the number from 2019. UNICEF estimates that 30% of nutrition services have been interrupted due to COVID-related lockdown measures. A recent commentary in The Lancet predicts an increase of around 14% in child wasting due to the economic effects of COVID-19 and more than 125,000 additional child deaths from malnutrition.
Children with disabilities are approximately three times more likely to be malnourished and face even more barriers to optimal nutrition during COVID-19. A third of respondents to the Disability Monitor Report survey said that people with disabilities could not access food during the pandemic. Responses were consistent across regions and income levels, leading the report to conclude that "The vast majority of governments did not take the appropriate steps to safeguard and promote the right to access food."
While some programs have been able to adapt and continue essential services, the investment level is far too low to meet the growing need, and services are too often inaccessible to children with disabilities and other vulnerable groups. Similar trends are evident in the other key sectors that protect children's health, development, and safety.
Supporting ALL Children to Thrive
COVID-19 is exposing and entrenching the inequities faced by young children. Every day, it becomes even more urgent that caring for the most vulnerable young children takes a central role in the global response. This will require rapidly scaling up efforts to support young children and ensuring that they reach those most vulnerable.
The U.S. Government can lead by funding a comprehensive global response and passing the Global Child Thrive Act. The Global Child Thrive Act would incorporate early child development into U.S.-funded development and humanitarian programs, emphasizing children with disabilities and children in adversity. It would work together with a strong investment in the global response, leading to the comprehensive support children will need to recover from the impact of COVID-19. Global actors, governments, and program implementers must also ensure their responses are not only reaching vulnerable children but are responding to their unique needs.
While COVID-19 presents new risks to young children, it is not too late to prevent its worst effects on their futures. An inclusive response can ensure that vulnerable children thrive while contributing to recovery for communities, countries, and the global economy and bring a long-needed paradigm shift towards equitable services and investments.
Carolyn Moore is a Policy and Advocacy Advisor at SPOON, a global nonprofit working to nourish vulnerable children by empowering caregivers around the globe. Carolyn developed and implements SPOON's advocacy strategy, and has a background in global maternal and child health.