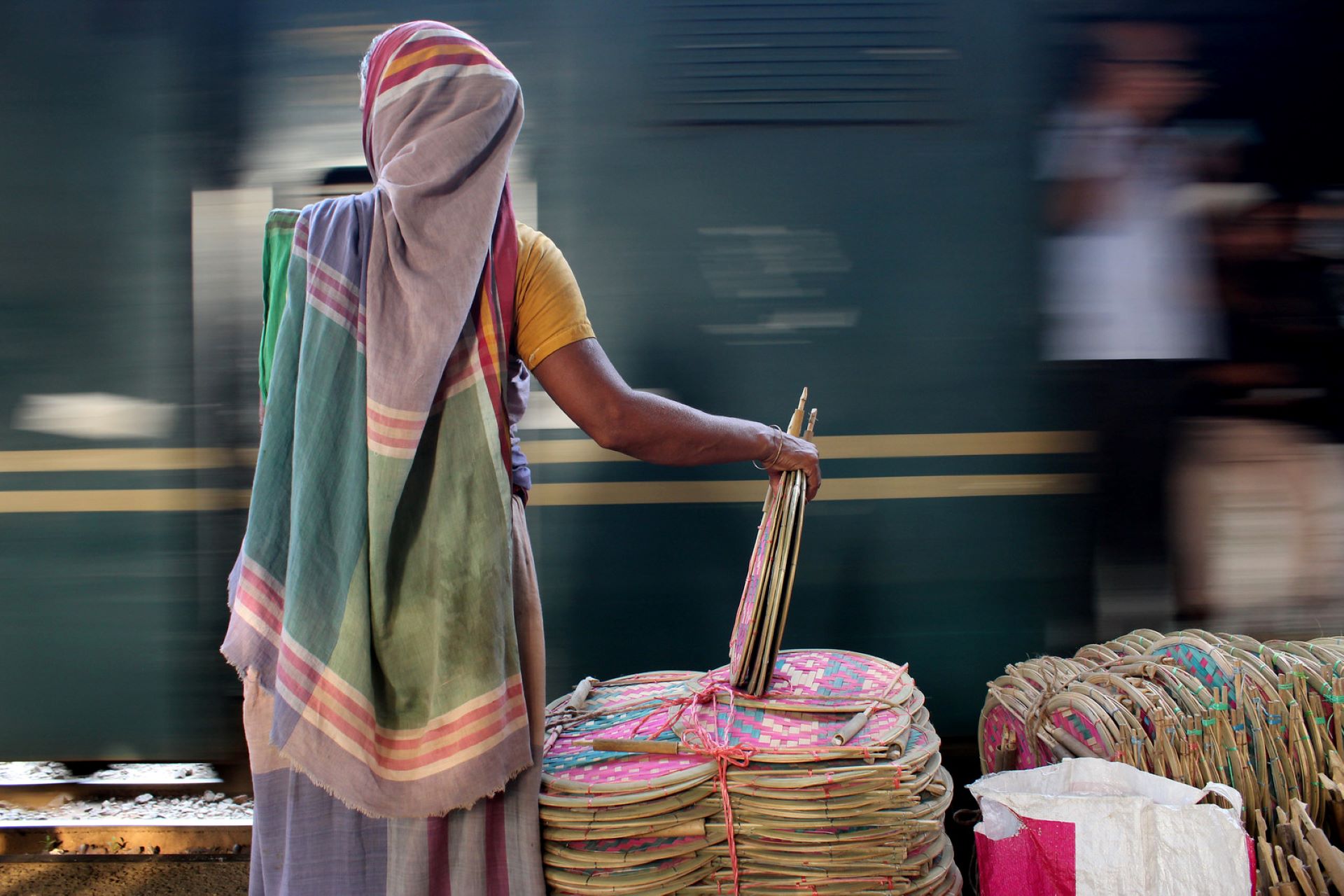 The Future of Asylum in a Post-Pandemic World
A Guest Blog by InterAction Member Jesuit Refugee Service (JRS) USA
The COVID-19 pandemic has not diminished the need to provide safety for millions of people around the world who have fled war, persecution, and violence. Yet, systems to provide protection to the forcibly displaced have been tested over the last year.
The pandemic has reinforced the need for a renewed commitment to building stronger asylum mechanisms that can withstand public health emergencies.
By mid-2020, there were 4.2 million recorded asylum seekers across the globe who crossed a border seeking protection but whose claims have not yet been processed or approved in their host country. In response to the initial outbreak of COVID-19 in early 2020, 168 countries closed their borders, including to asylum seekers. One year later, the right to asylum is still under threat in a number of countries. As of today, 48 countries continue to deny access to their territory, with no exception for asylum seekers.
From the beginning of the global response to the pandemic, the U.N. High Commissioner for Refugees (UNHCR) made it clear that pandemic responses should not prevent people from seeking asylum. While governments may put in place public health measures, these should not deny people the opportunity to seek asylum or result in their deportation to places where they would be subject to danger, known as "refoulement."
Even before COVID-19, in response to record levels of global displacement, the world's richest countries established complex migration controls—often subjecting asylum seekers to exploitation and violence. In addition, an ever-growing number of refugees and asylum seekers were concentrated in low- and middle-income countries—countries with fewer resources to bear the responsibility of protecting and assisting them.
The COVID-19 pandemic has only exacerbated these challenges, providing a convenient justification for policies that betray the spirit of international refugee law and threaten the lives and well-being of thousands. These policies have been accompanied by mounting xenophobia and discrimination against asylum seekers, who are often portrayed as public health threats and carriers of disease.
Some of the first global responses to the pandemic were tight travel restrictions with devastating consequences for asylum seekers who were prevented from entering and seeking protection in other countries. There were numerous accounts of illegal expulsions and pushbacks at international borders, including the U.S., where a public health regulation that severely restricts access to asylum is still in place.
Mobility restrictions have also led to a number of secondary consequences for asylum seekers. They have increased asylum seekers' reliance on human smugglers and irregular migration routes, as happened with people fleeing Venezuela and the Northern Triangle countries, exposing them to danger and exploitation.
Pandemic-related lockdowns and social distancing also decreased asylum capacities, including a halt on processing entirely in some places, slower processing times, and backlogs of asylum cases. The Colombian Government, for example, ordered organizations working with displaced people from Venezuela to halve their capacities at the start of the pandemic to slow the spread of the virus.
COVID-19 and related restrictions have also amplified existing inequalities between displaced and host populations, particularly in relation to jobs, housing, and food security. In South Africa, for example, shutdowns disproportionately impacted asylum seekers and migrants, who lost their jobs, were evicted from their homes, and experienced food insecurity at higher rates than South African citizens.
Lockdowns have also disrupted access to vital services, including law enforcement, legal assistance, counseling, and safe shelters, which asylum seekers rely on. For example, since the pandemic began, JRS Australia has seen a 263% increase in demand for its services, including access to its food bank.
In some cases, the pandemic prompted governments to extend new benefits to asylum seekers and other vulnerable groups. For example, Colombia granted temporary protection status to 1.7 million Venezuelan asylum seekers, allowing formerly undocumented Venezuelans to work legally in Colombia.
There has also been an increased use of digital technologies, including video interviews and virtual asylum proceedings. While more analysis needs to be done about the efficacy of these systems, it could be one potential long-term benefit.
In order to ensure that protection is available to those who require it, states must not allow temporary public health-related restrictions on asylum to become permanent.
If we've learned anything during the pandemic, it's that any one of us is vulnerable to circumstances outside of our control and that we must support one another. Rather than turn our back on asylum seekers, our systems must continue to welcome them.
Giulia McPherson is the Director of Advocacy & Operations at Jesuit Refugee Service/USA. You can follow her on Twitter @GiuliaMcPherson.