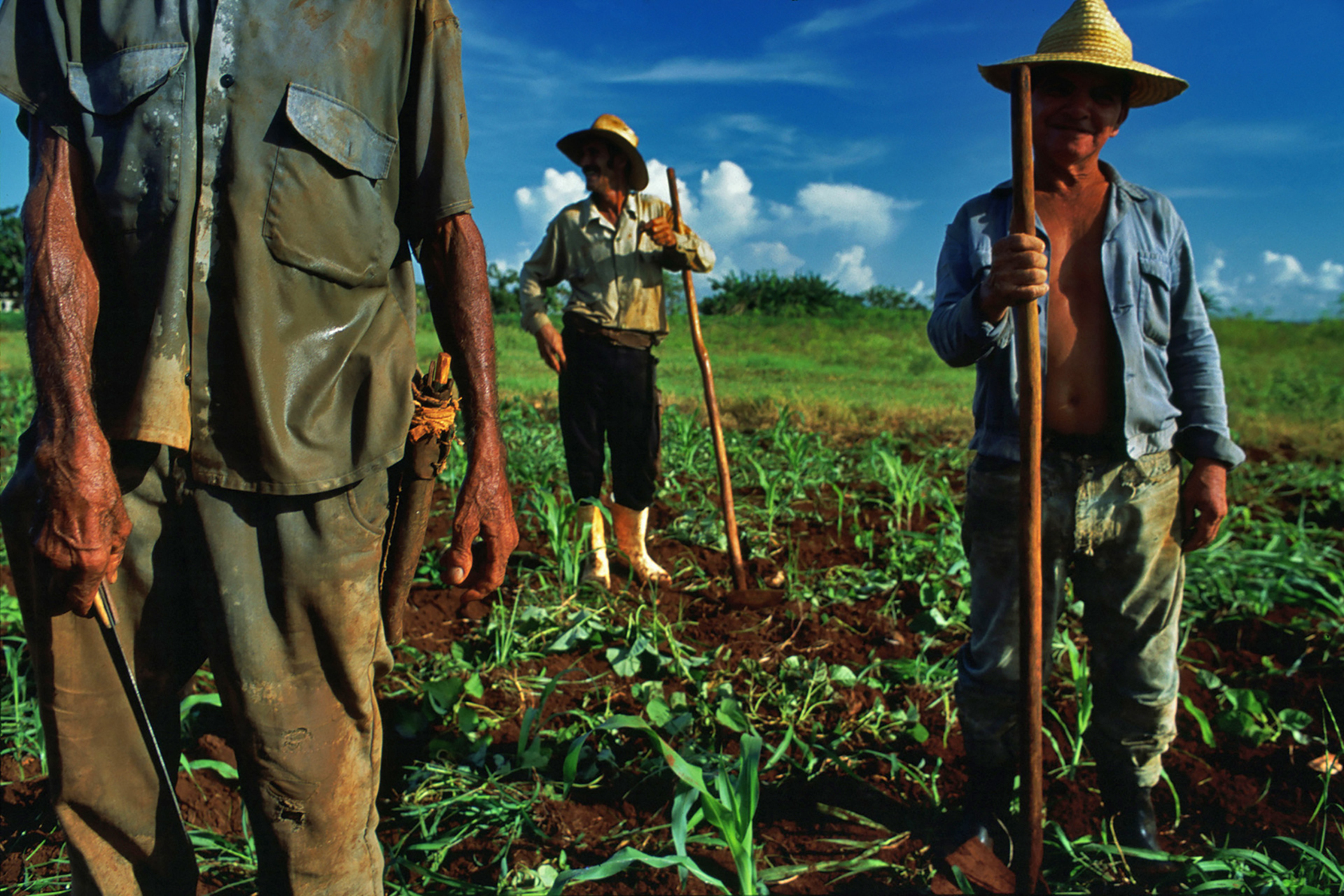 Time to Step Up: World Food Day 2021
Every year on October 16, over 150 countries around the world come together to celebrate World Food Day and acknowledge the progress made and explore ways to best achieve our collective goals and eradicate global hunger and malnutrition.
This year, however, feels particularly different. With the endurance of the COVID-19 pandemic and the rise of violent conflict, economic downturns, and climate-related disasters, the estimated increase in global hunger in 2020 alone was that of the past five years combined.
Africa accounts for 63% of people globally who are acutely food insecure, leaving Ethiopia, South Sudan, and Nigeria with some of the highest levels of severe food insecurity in the world. In Yemen, the ongoing conflict, low income levels, and high food prices mean over 17 million people currently need immediate humanitarian food assistance. The recent crises in Afghanistan and Haiti are also exacerbating hunger needs to dangerous levels, and the inevitable arrival of winter further threatens food insecurity.
Hunger is engulfing more of the world than ever before. Without transformational change and increased action and collaboration, the world will not reach the global goal of Zero Hunger by 2030 and the alarming increase in food insecurity and famine will likely worsen.
This year's theme for World Food Day rings alarmingly true: Our Actions are our future. Better production, better nutrition, a better environment, and better life.
Taking Action Toward Zero Hunger
InterAction offers a Food Security, Nutrition, and Agriculture Working Group for its Member organizations. Once a month, the Working Group convenes to address pressing hunger issues, collaborates on advocacy paths, and collectively organizes events engaging Congress in food security conversations and action. The Working Group played an active role in drafting the Global Food Security Strategy-Refresh (GFSS-R) and is heavily involved in this year's Feed the Future Week, which is from October 25 to 29.
Alongside World Food Day and Feed the Future Week, InterAction plans to release its new Famine Prevention and Spotlight Report highlighting the current context of global food insecurity and malnutrition, identifying key drivers behind rising global hunger, examining unique country contexts that are currently facing famine risk, and concludes by offering policy recommendations to prevent famine. InterAction will be hosting an event in November to discuss the report and the realities of famine risk.
On October 27, InterAction and the Alliance to End Hunger will host an event to discuss the commitments made at this past September's U.N. Food Systems Summit (UNFSS). During this event, members of the U.S. Government and NGO colleagues will discuss what these commitments mean and how we can track impact.
What can you do to help?
World Food Day is about more than organizations and governments coming together to combat hunger—it offers a chance for individuals to get involved as well. Take action to reduce your carbon footprint, buy more organic foods at the grocery store, and, if you are able, donate to a cause that you have researched and trust.
In addition, use your voice to share the realities of the food crisis with others and join the movement on social media using #WorldFoodDay. Together, we can make a difference, and now is the time to step up and act.