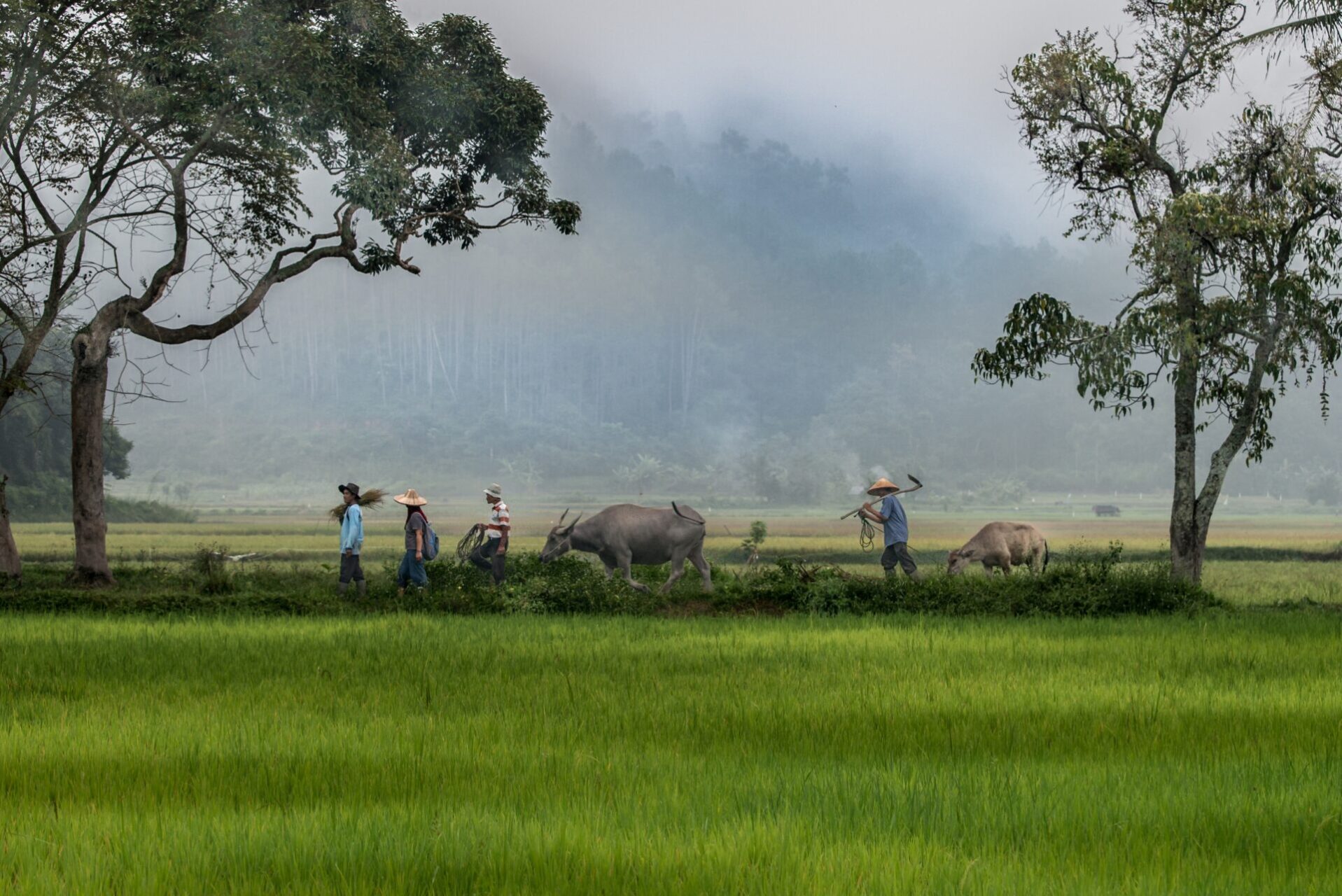 Transforming Food Systems Requires Engaging and Investing in Youth
International Youth Day 2021
Today is International Youth Day—the theme for this year is "Transforming Food Systems: Youth Innovation for Human and Planetary Health."
Following the global disruptions of the COVID-19 pandemic, this topic is more salient than ever.
In many low and middle-income countries (LMICs), children and youth make up well over half the population. In Kenya, for example, over 70% of the population is under 34 years of age. However, although young people in agriculturally productive rural areas are expected to replace the farmers of earlier generations and ensure their people's food security, many don't see such a future for themselves. Why is this? What can we do to reverse this trend and ensure LMICs have the farmers and resources they need to produce enough food?
First off, we must face a difficult reality. In building a livelihood based on growing food for their communities, rural youth face many challenges. They often don't own or have access to arable land, nor the credit they need to buy or lease such land. Even if they had land to farm, knowledge about how to farm is not necessarily widespread. Most of the world's food is grown by aging smallholder farmers who often do not share agricultural knowledge with younger generations and are less likely to adopt new agricultural practices and technologies—which would help entice younger people to the field.
Assuming that youth can acquire land to farm and the knowledge to do so successfully, it remains challenging to access markets to sell what they've grown. Moving perishable food items from the rural areas in which they're produced to the populated areas in which they're sold involves practical challenges in accessing transportation and potential threats to safety if the country struggles with armed groups and criminal gangs. Once the goods are brought to market, one needs additional knowledge and skill to price those goods competitively, access international food supply chains, and sell into the "niche" markets that can be especially profitable for young farmers.
In addition to these significant challenges, many young people simply don't view the agriculture sector as a viable way to earn a sufficient living. They look at the experience of their elders engaged in backbreaking, low-productivity labor in the field and choose instead to migrate to cities for better-paid, less physically demanding work that also utilizes modern technology familiar to them.
Toward a More Modern Agricultural Sector
There's no easy fix to making agricultural labor attractive to young people in rural areas of developing countries, and there's no going back to a primarily agricultural, rural way of life. The only way to engage these young people is to develop a more modern agricultural sector, which utilizes technological advances to increase productivity and provides an attractive way to earn a living.
National governments must ensure their young people have access to quality agricultural education and training. In LMICs, educational quality is often worse in rural areas, and children living in those areas also frequently endure food shortages that sap children's energy and ability to learn. Once they have the chance to leave, it is unthinkable for many of these children to consider returning to the poor, rural communities from which they escaped.
To address this, we must explore alternatives to passing agricultural knowledge down informally through peer networks. Vocational training and extension services can help teach agricultural skills, while higher education unlocks the possibilities of agricultural research to improve techniques and yields. Such education should utilize integrated training approaches that connect youth with potential business partners who can give them necessary hands-on experience, specifically with how to bring their products to market. These approaches can be paired with youth-specific programs such as scholarships and financial management training.
A successful modern agriculture sector would also utilize the untapped potential of information and communications technologies, including mobile phones and the internet, to increase productivity and access market opportunities for young people. Not only are young people more comfortable with these technologies, but they are also more driven to utilize these technologies to find efficiencies and maximize the value of what they produce.
When developing agricultural livelihoods for young people, it is also important that they learn the extraordinary market power of working together through collective bargaining. When buying agricultural inputs collectively, alliances of rural farmers can create economies of scale that enable them to pay a lower average cost for those inputs. They can also increase access to financial services by serving as guarantors for their members and reducing the risk profile of the group as a whole. They can even pool their resources to buy land, equipment, or agricultural inputs as a group.
Finally, a transparent multi-stakeholder mechanism that works across governments (national, regional, and local), the private sector, youth organizations, and development partners can ensure that programs are coordinated and that desired outcomes are achieved.
It is essential for the future of our global food supply that young people engage in the agricultural sector. LMICs need young farmers to continue growing their own food. They also need the knowledge and skills young people bring—especially regarding technological possibilities—to unlock the potential of their agricultural systems.
This International Youth Day, we must recommit to transforming our agricultural systems with the knowledge and skills of our young people.