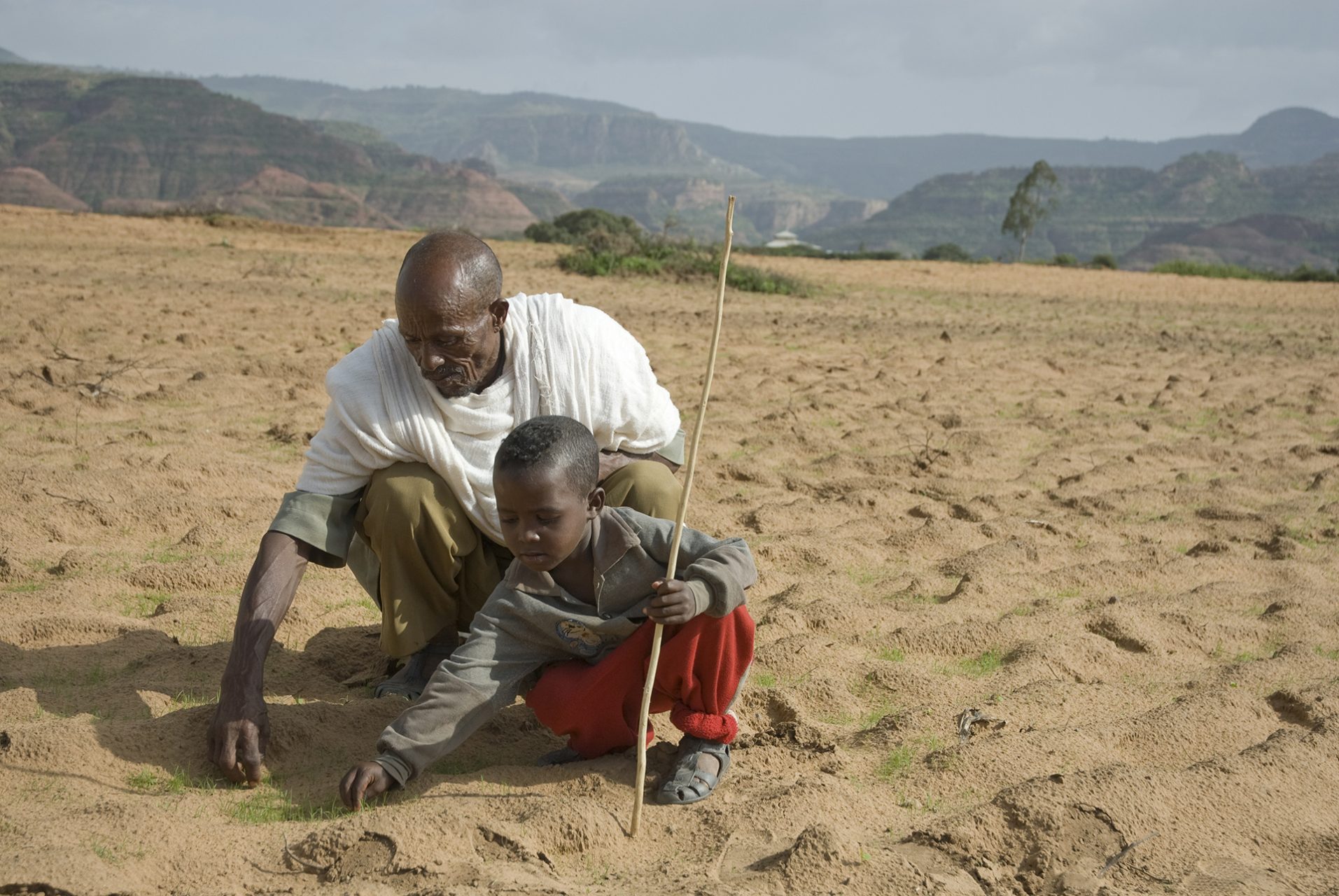 U.S. Security Partnership and the Protection of Civilians in Ethiopia
A New Factsheet
The factsheet on U.S. security partnerships and the protection of civilians in Ethiopia is the product of a collaboration between Brown University's Center for Human Rights and Humanitarian Studies (CHRHS), the Security Assistance Monitor (SAM) at the Center for International Policy, and InterAction.
The factsheet provides an overview of key facts, data points, and analysis of issues related to U.S. security cooperation with the Government of Ethiopia and Ethiopian National Defense Force (ENDF) in the context of ongoing civilian harm and humanitarian concerns. It is the first in a series of factsheets examining protection of civilian issues in geographies where the U.S. is a significant external security partner.
The purpose of this document is to generate awareness on U.S. policy and practice on security sector assistance and document its effectiveness in promoting civilian protection through an illustration of one of its security partners. 
Key Findings
The U.S. has provided at least $152.7 million in security sector assistance (SSA) to Ethiopia between FY2000 and FY2020, spread across various programs and funding authorities and with fluctuations over time.

More than 61% of known U.S. SSA to Ethiopia has been funded by two programs, the Department of Defense's Section 1206/333 train and equip authority—at 44%—and the State Department's Foreign Military Financing—at 17% ($67 million and $26 million, respectively).
U.S. SSA has spanned various eras in Ethiopian governance, including the period between 1991 and 2018, when the Tigray People's Liberation Front (TPLF) dominated governments, as well as during the recent period in which the Prosperity Party led by Abiy Ahmed—the current Prime Minister—has held power. Accordingly, U.S. security cooperation with Ethiopia is likely to have benefited both the contemporary iteration of the Ethiopian National Defense Forces (ENDF) as well as other security actors, whose elements at various times would have been considered legitimate recipients of U.S. assistance.

Ethiopia's descent into internecine violence—including mass atrocities, gross violations of human rights, forced displacement, and severe restrictions on humanitarian assistance at the hands of ENDF, associated forces, and other forces—suggests that important objectives of the U.S. strategic framework have not been realized, notably concerning advancing regional peace and security, promoting the rule of law, and enhancing the professionalism of Ethiopian security forces. While information is limited as to the extent that U.S. capacity-building efforts have prioritized civilian protection, the systemic nature of abuses and violations by ENDF and its allies indicate a broader failure by the U.S. to promote political will and military leadership in this area. Abuses by TPLF forces, such as attacks on civilians and the use of child soldiers, also raise questions about U.S. SSA, which may have benefited former ENDF elements now part of the Tigrayan forces.
While the U.S. has taken some measures to attempt to shape the behavior of the Ethiopian Government and other conflict parties, there is little evidence of Ethiopian decision-makers adjusting in response to U.S. pressure. Therefore, U.S. influence over Ethiopia and its allies appears limited.
Based on these findings, the U.S. could conduct a comprehensive review of U.S. security assistance to the country in order to learn lessons from this partnership—including failures at the strategic level (e.g., anticipating civil conflict and the threat of atrocities posed by political and military leaders when conflict erupts) and gaps at the operational level (e.g., strengthening the protection of civilians, compliance with international law, and accountability for civilian harm), as well as how these shortcomings have contributed to the conflict's unfolding and violence against civilians. The U.S. should revise its approach to security assistance globally and make the necessary adjustments both at the policy level and in specific theaters to take appropriate remedial measures in situations of crisis, promote leadership on civilian protection, and develop an early warning capability to assess the risk of and prevent the recurrence of mass atrocities.
The paper was originally published on the SAM website.