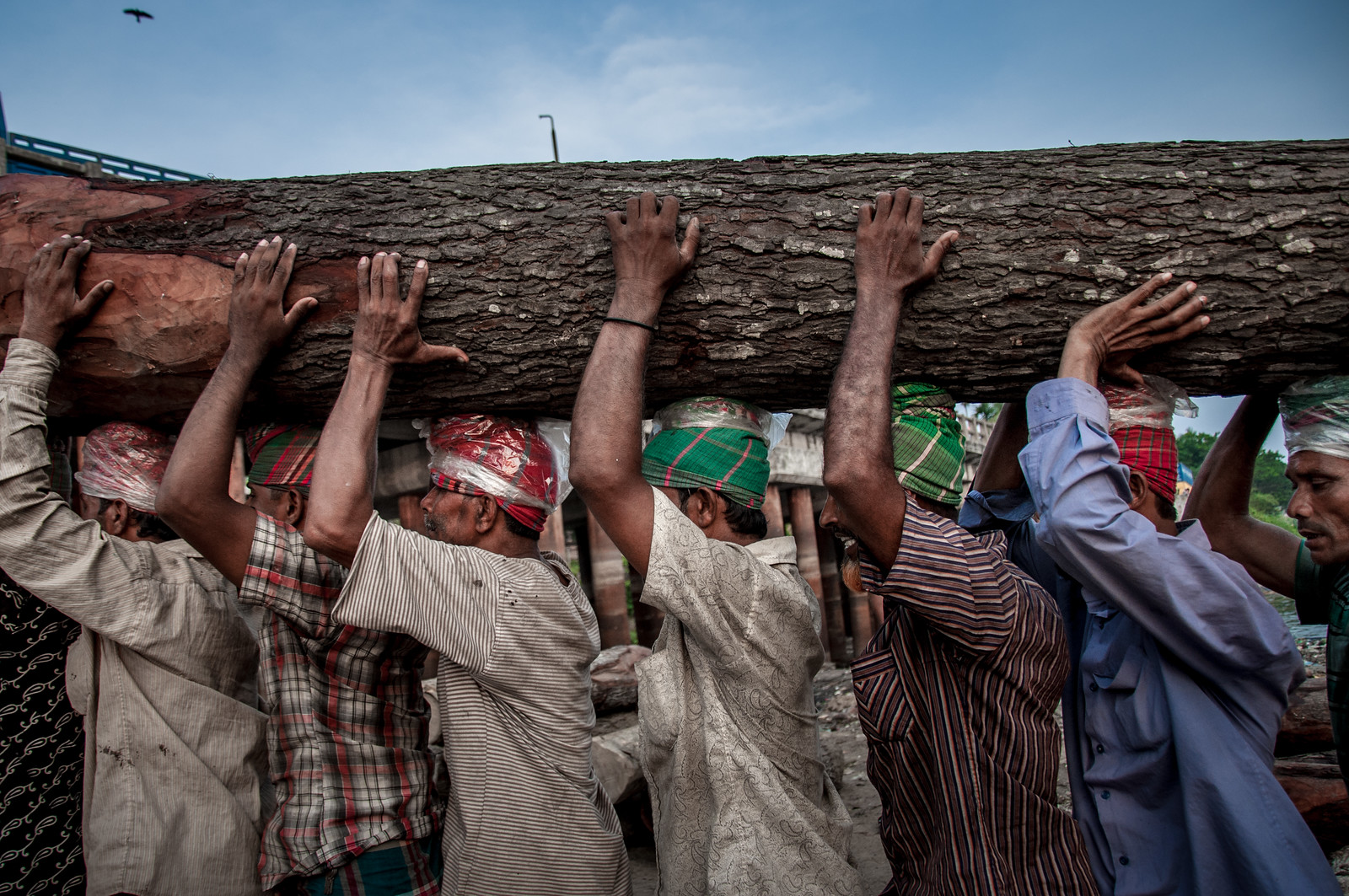 Welcoming InterAction's New Board Members!
At InterAction's annual Members Meeting on July 1, we said goodbye to six Board Members.
A heartfelt thanks to Patrick Fine, Beth Ellen Holimon, Loyce Pace, Kathy Spahn, Susan Sygall, and Nancy Wilson for their incredible leadership and guidance of InterAction through complex times and moments of important transformation for our organization. We are deeply grateful for their service and look forward to staying connected.
As we say goodbye, we are thrilled to welcome seven new Board Members—unanimously confirmed at the Annual Membership Meeting—whose voices will support our evolution as we navigate a new (hopefully) post-COVID-19 future; continue to deepen and integrate our efforts to advance diversity, equity, and inclusion in our organizations and the sector; and engage in new dynamic ways with the Biden Administration, the United Nations, and beyond.
Our new board members have shared some of their motivations and hopes for their time with InterAction below—we look forward to growing with them in the time to come.
---
"Around the globe, The American Red Cross has mobilized more than a half-billion dollars in support of our disaster preparedness work over the past decade. InterAction has helped organizations in the humanitarian space mobilize around support for the most vulnerable to natural disasters and global shocks—in particular those impacted by climate change. InterAction recognizes these global challenges requires partnership, and as a new Board Member, I look forward to supporting their work in advancing and articulating the needs of the most vulnerable global citizens who are suffering the greatest."
Koby Langley, Senior Vice President, American Red Cross
---
"I'm honored to join the Interaction board at such a critical time for our sector. The COVID-19 crisis has set back the international development agenda by years if not decades, harming the poorest and most marginalized the most. Meanwhile, violent conflict, climate change, social unrest, and a poisonous information ecosystem are combining to make recovery harder. I look forward to working with the Interaction community to reverse these pernicious trends while reforming our own sector, to make it more diverse, equitable, and inclusive."
Kristin Lord, President and CEO, IREX
---
 "I am honored to serve on the InterAction board alongside distinguished colleagues. At a time when COVID-19 is reversing decades of progress on poverty, healthcare and education, and the catastrophic impact of climate change is becoming increasingly evident, the work of InterAction is more important than ever."
Oussama Mezoui, Co-founder and CEO, Penny Appeal USA
---
"I am excited for this opportunity to join the InterAction Board of Directors. InterAction is a leader in advocating on behalf of the world's most vulnerable populations. I look forward to working with our leadership to push for polices that will improve the health and nutrition for millions of people around the world." 
Eric Mitchell, Executive Director, Alliance to End Hunger
---
"InterActions ability to unite and mobilize its Membership has resulted in helping millions of vulnerable and poor populations around the world. I'm truly excited and honored to be part of this effort. I'm confident with this team we can bring lasting and positive changes in the lives of millions around the world." 

Javaid Siddiqi, President & CEO, Helping Hand for Relief and Development
---
"I'm looking forward to working more closely with this amazing network of change makers. Now more than ever, with COVID-19, climate change and conflict creating many inter related crises around the world, our industry needs to step up and respond to today's massive needs as well as think about how we evolve for tomorrow. Predictably, the most vulnerable are hit the hardest when these crises strike. It will take all of us working together and differently to find solutions, at scale, and at pace".

Janti Soeripto, President and CEO, Save the Children
---
"I am honored to join a group of such distinguished and experienced NGO leaders to further InterAction's critical work of building a more peaceful, just, and prosperous world. The challenges facing those in poverty and crisis have never been more urgent, and our responsibility to build a more equitable world has never been greater. I hope with my experience working in humanitarian crises, pandemics, global health, and complex crises, I am able to provide insights and leadership that effect change in some of the largest global challenges of our lifetime."

Rabih Torbay, President and CEO, Project HOPE
---
Check out InterAction Board of Directors HERE.