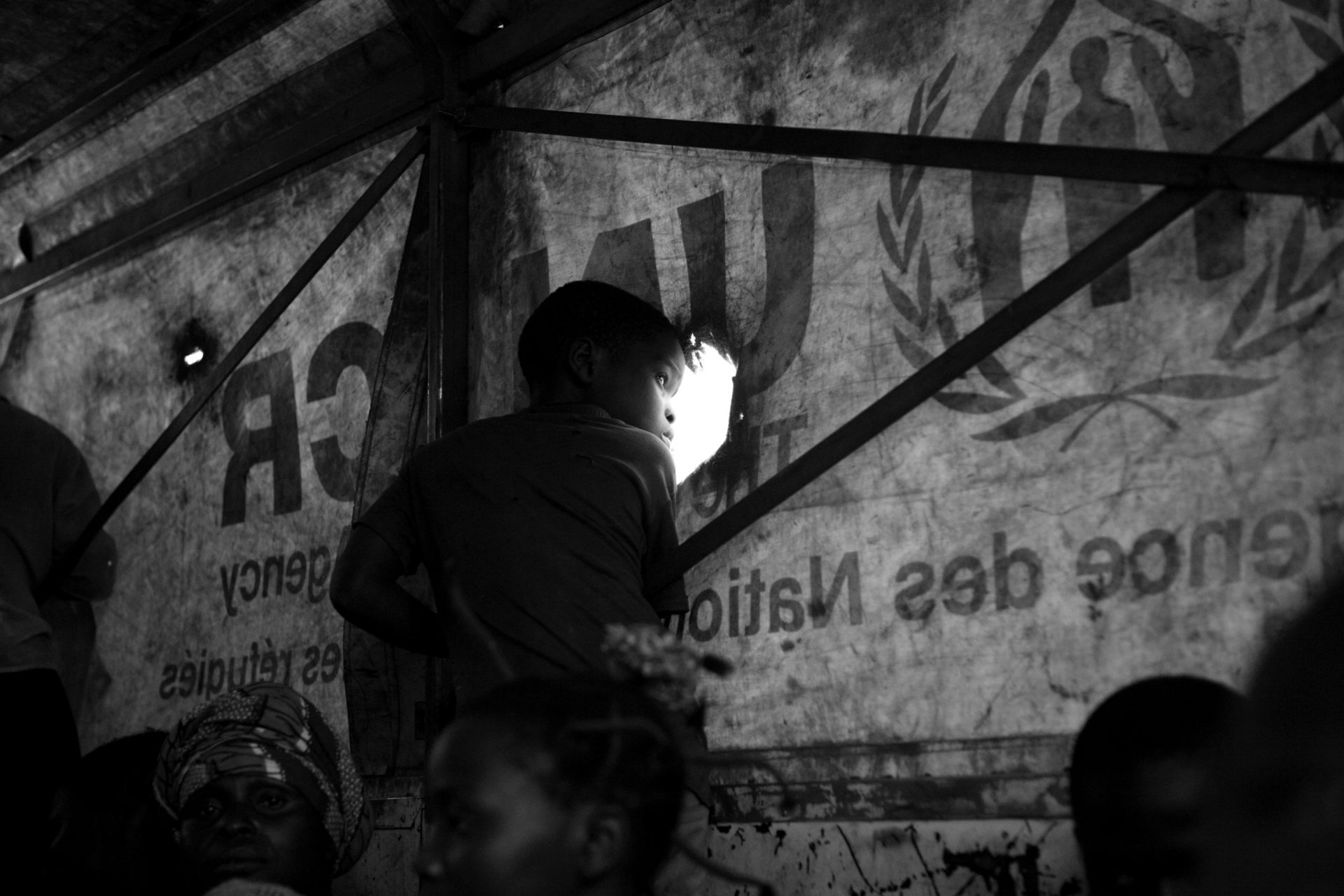 Part 2
Disinformation in Active Crises and the Humanitarian Context
Disinformation Toolkit 2.0
Disinformation attacks impede the work of civil society and NGOs in times of crisis.
The urgency and consequence of the work of civil society and international NGOs during crises are one reason disinformation attacks on their work have proliferated in recent years. This trend has been accelerated by the rapid efficiency with which disinformation can be created and disseminated to local and international audiences, competing directly with fact-based reporting from legitimate news organizations via social media. Bad actors—either state or non-state—may have strategic, tactical, political, or economic interests in exacerbating tensions, sparking conflict, and scapegoating humanitarian organizations.
According to the International Committee of the Red Cross' Humanitarian Law and Policy blog, "malicious actors can take advantage of the information environment to disrupt or derail humanitarian activities by mounting a defamation campaign against humanitarian organizations, tarnishing their image and thus eroding peoples' trust." Effective humanitarian action depends on relationships of trust between NGOs and key actors, including vulnerable populations themselves, governments, and non-state actors. It is by maintaining such relationships that NGOs are able to operate during crises. Still, without trust—which is directly hindered by disinformation—there is no way for humanitarian actors to operate safely in crisis settings.
Further, disinformation campaigns can diminish the political will of international donors and the global public to support humanitarian operations in such environments by falsely aligning humanitarian organizations with terrorists or other bad actors or by blaming humanitarians for crises themselves.
Syria
Background
Volunteer first responders known as the White Helmets gained international attention for their search-and-rescue operations in the aftermath of Syrian and Russian airstrikes. This group includes former bakers, builders, and students (among others) who chose to stay in Syria to save their fellow citizens and has received funding and training from international donors and governments.
Disinformation challenge
Disinformation spread by Russia and Syrian state media accuse the White Helmets of planning or carrying out chemical attacks actually perpetrated by Syrian Government forces, an information war tactic that enables bad actors to use force in pursuing their political and economic goals, killing or maiming civilians who might stand in their way while attempting to blame aid organizations and civil society for the violence.
Impact
Such attacks exacerbate the enabling environment for mass-scale human rights violations, turning aid organizations into "legitimate targets" while inoculating bad actors from international reproach and accountability for their actions. Disinformation attacks focused on the reputation of aid groups threaten public and donor financial support, as has been the case with Russian disinformation against the White Helmets, directly degrading the ability of such organizations to save lives during conflict.
---

Disinformation Challenges a Multi-Faith Alliance

A Jewish NGO operating internationally has been repeatedly targeted over its advocacy for the protection and resettlement of refugees, including affected Muslim populations, as well as its partnership with a Muslim humanitarian organization. When board members of the Muslim organization made anti-Semitic comments, the Muslim organization took immediate corrective action and the Jewish NGO maintained the partnership. Yet, disinformation attacks against the Jewish NGO persist, including accusations that they knowingly partner with an anti-Semitic organization, despite the evidence to the contrary. Learn more HERE.

---
Nigeria
Background
Boko Haram and other militant groups have caused at least 30,000 deaths since 2009, displacing more than two million people and leaving at least 10 million people in need of humanitarian assistance according to a 2020 report by Nigerian news outlet HumAngle, which focuses on security across Africa. Local and international humanitarian organizations have emerged as a result of the government's inability to quell the violence, providing medical care, shelter, and other relief materials to victims and vulnerable populations. Through 2021, the targeting of aid workers has been a consistent challenge, resulting in kidnappings, deaths, and ongoing challenges to the life-saving work of civil society and NGOs in NE Nigeria.
Disinformation challenge
According to HumAngle, "In some cases, disinformation and misinformation campaigns are propagated by online trolls, propaganda channels and questionable associations shifting the blame for the conflict to NGOs… More worrisome is the trend that sees top government officials and politicians making unsubstantiated claims against INGO and NGOs in both private and public functions." A series of accusations by Nigerian Government officials against NGOs active in the region were reported by Nigeria's Premium Times in late 2019, including unsubstantiated claims that NGOs in the region were supplying food and medication to an "outlawed armed group." Subsequent accusations by Borno South senator Ali Ndume state "some non-governmental organizations are aiding the operations of Boko Haram insurgents in Borno State."
Impact
This state-sanctioned disinformation campaign has increased the risk of providing aid and sowed distrust of life-saving aid organizations among the public. The campaign has had a direct impact on NGOs' ability to operate effectively—or at all—and to provide essential services to affected communities that depend on them to meet their basic needs.
Sign up for our monthly newsletter