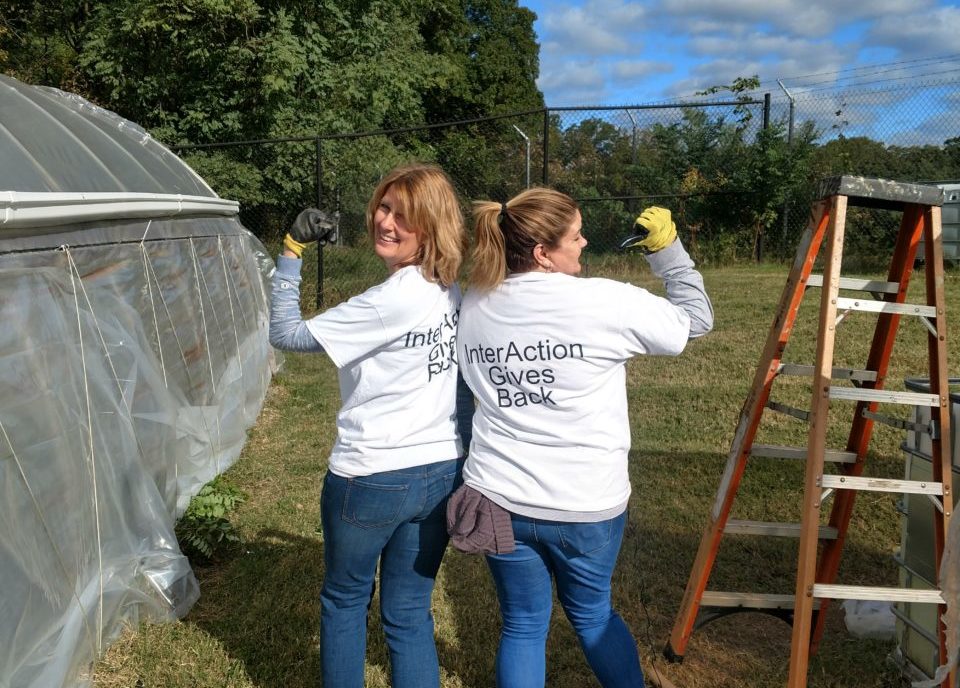 Forum 2019
InterAction Gives Back
Strengthening our Collective Impact
Community Service Projects
Sign up for InterAction Gives Back when you register for Forum 2019. Volunteers will meet at the Walter E. Washington Convention Center on Tuesday, June 11, and walk to various volunteer locations.
Community Family Life Services is a small organization, with a big goal: to end homelessness in Washington, D.C. CFLS provides more than 5000 people in need—living in poverty, homeless or returning home from a period of incarceration—the tools they need to move towards permanent economic and social self-sufficiency. InterAction Gives Back volunteers will assist with handing out food bags to clients, organize the clothing closet and storage rooms to help streamline clothing distribution process or help create care packages for women impacted by incarceration who are returning home.
National Mall and Memorial Park has the mission to manage, preserve, and maintain the monuments, memorials, and historic sites in the heart of Washington, D.C., and to provide opportunities for all Americans and park visitors to understand and be inspired by their significance. InterAction Gives Back volunteers will participate in outdoor landscape work, minor tree pruning, gardening, staining park benches, painting or general cleanup of the park on the Mall itself or at one of the iconic memorials.
So Others Might Eat (SOME) is an interfaith, community-based service organization that exists to help and support residents of our nation's capital experiencing homelessness and poverty. SOME offers a variety of services, including affordable housing, counseling, addiction treatment, and job training. In addition, SOME helps meet immediate daily needs by providing food, clothing, and healthcare to those in need. InterAction Gives Back volunteers will help to serve lunch at SOME's dining room for the homeless and poor.