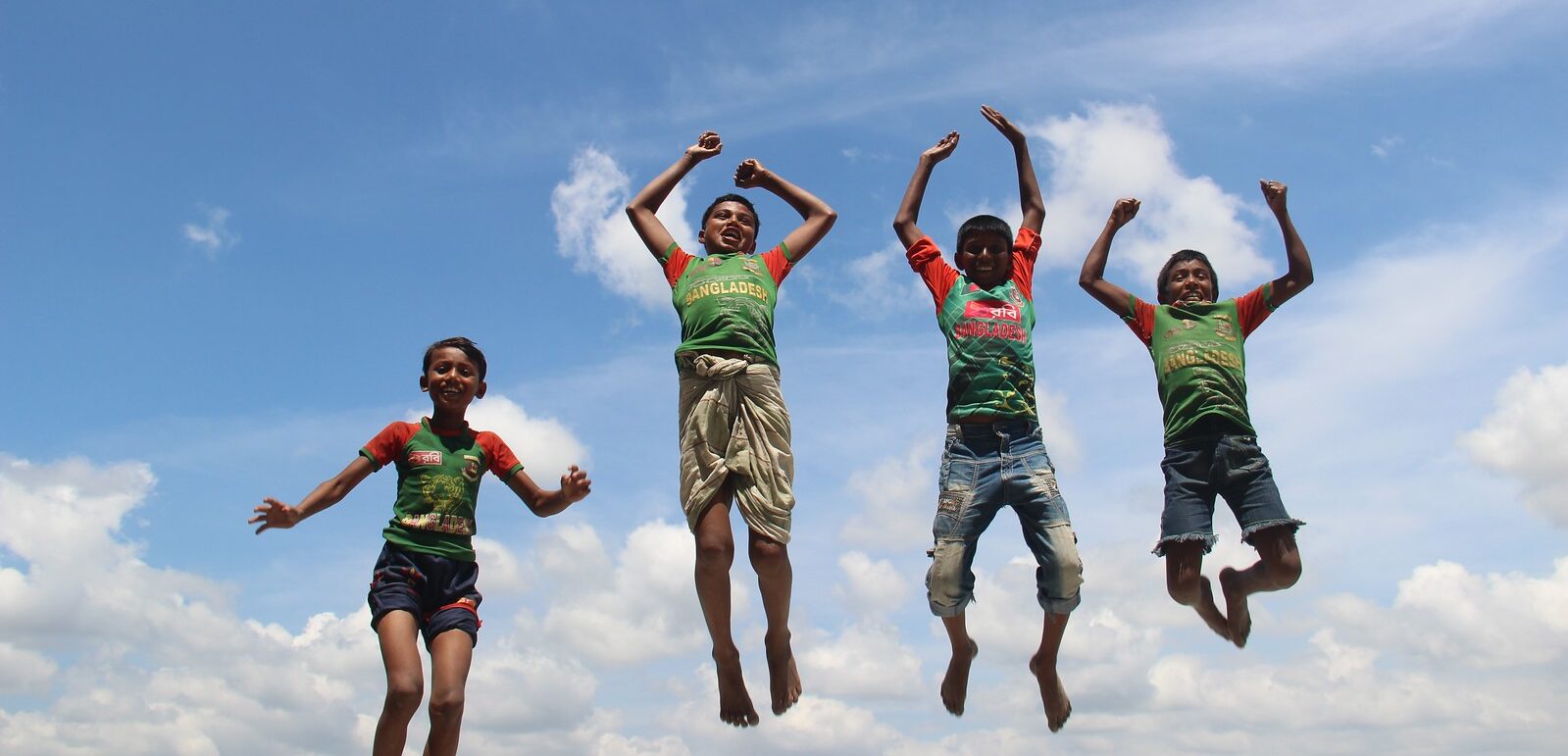 2021 InterAction Annual Award Winners
Every year, InterAction's annual awards recognize outstanding leaders within the global development and humanitarian sectors. These are leaders who are shaping the evolution of the U.S. NGO sector and who have made significant contributions to defend and advance the rights of people living in the poorest and most vulnerable communities across the globe.
The winners of the InterAction awards are announced during Forum—InterAction's annual convening of organizations, change-makers, and executives from the public, private, and NGO sectors.
Last year was a little different.
When COVID-19 began rapidly spreading across the world, we made the difficult decision to cancel our 2020 Forum. As we witnessed our community come together to respond to the virus, we were inspired by the innovation and adaptivity exhibited by our Members and Partners.
At our virtual Forum 2.1 on March 23 and 24, 2021, we honored leaders and organizations in our community that strengthened our community and pushed our sector forward in light of our new reality.
Watch the recording of our CEO Sam Worthington's remarks at Forum:
Please find the full list of winners below. Congratulations to all!
---
Julia Vadala Taft Outstanding Leadership Award
The Julia Vadala Taft Outstanding Leadership Award honors distinguished leaders in the community whose career and vision have transcended their own organization by raising the influence and profile of the U.S. NGO sector.  It celebrates the very best of our community's leadership.
This year we celebrate Carolyn Miles and all she has done to advance InterAction Members and the evolution of our community. She reignited our work on diversity and inclusion and looked for ways that InterAction Member CEOs could advance a more rigorous approach to our collective advocacy and an openness to our conversations about culture and power.
Congratulations, Carolyn. And thank you for all the ways you shaped our community.
---
Disability Inclusion Award
The Disability Inclusion Award recognizes organizations that have worked toward greater disability inclusion to integrate and mainstream people with disabilities into their programs, activities, and operations.
This year, two outstanding applications—FHI360 and MADRE—were selected as co-recipients for their organization's steps toward disability inclusion. Congratulations!
---
Humanitarian Award
The InterAction Humanitarian award recognizes an individual or organization for extraordinary contributions to the humanitarian sector in the past year.
Because of the unique context of 2020 and the unprecedented number of nominations, we selected four humanitarian workers spanning the globe.
Each has demonstrated the extreme commitment to leading and responding selflessly to the pandemic in the communities they serve, often in contexts already ravaged by conflict.
The 2020 four awardees are:
Nebras Khaled, Health Program Manager for International Medical Corps (IMC) in Yemen
Elsa Lourdes Diaz, Director of the Santa Barbara Area Development Association in Honduras – partner of Childfund.
Maman Yacouba, Environmental Health Coordinator for the IRC in Burkina Faso
Ratan Kumar Podder, Homes and Communities Advisor, Caritas Bangladesh
Congratulations to all four, and thank you for your work as humanitarians!
---
Couldn't make it to Forum?
No problem! The content will stay on the site until May 1. Check out the recorded sessions or purchase a discounted ticket HERE. Contact Morgan Martinez with any questions.