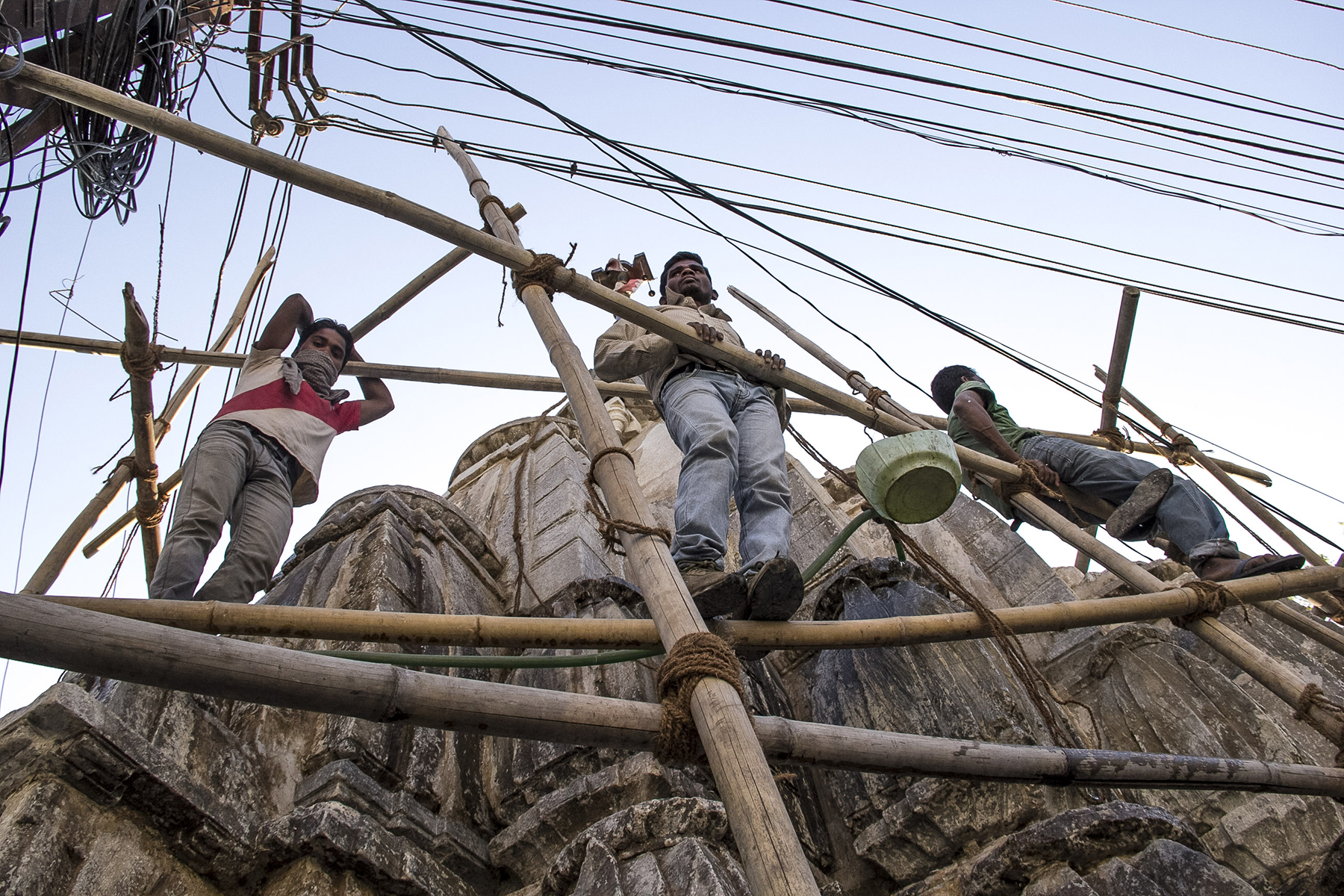 A Network of Networks
Sam Worthington's Remarks from The OneShared.World 2020 World Interdependence Summit
One of the greatest creations of the 20th Century was a vibrant civil society and the building of civil society organizations.
InterAction was constructed as a coalition, a principle-based platform, over 30 years ago. We exist in solidarity with movements of youth, social justice, climate activists, and marginalized peoples.
We bring together hundreds of organizations representing the broad diversity of U.S. non-governmental organizations (NGOs) working around the world. While some of our Members have been around for a century, most were recently created to address human suffering and the cry for dignity and justice
Through over a thousand meetings a year, dozens of InterAction's working groups work to influence policy, share learnings, and create community.
We have learned that no individual organization or small group has the power to influence governments at the scale needed to shape their response to today's large global challenges. We must create networks.
In this Century we have acted on the idea of NGO platforms going global, creating networks of networks, across the world. For over a decade, we have worked with consortia, from India and Brazil to Senegal, Cambodia, and Somalia, to build an interconnected web of organizations. We have gone global while remaining rooted in local realities.
Without organized civil society groups, like the NGO voice, many governments will avoid, or actively oppose, the difficult policy choices needed to address human wellbeing, dignity, and rights. Without them, programs will not reach the poorest or most marginalized peoples.
We can only take on this challenge by working together.
So how do we build global platforms, a network of networks? Here are some lessons I have learned:
It must be built on a set of common values. Our values are our power.
It requires a center that is neutral, principled, and adept in coalition politics.
The connections between the parts are more important than the center of the web.
Its leadership is built on the coalition's strengths, not egos or personal agendas.
It cannot be led by one branded organization or group.
It is built on inclusivity, a space to co-create common goals.
It is built on the courage to imagine and create. The courage to speak truth to power and the humility to work with anyone to move our agenda forward.
Ultimately, anything we build must rest on a foundation of relationships, of mutual trust, rooted in respect. Together, with the courage to speak truth to power, the humility to work with anyone, and a principled agenda forward, we can help shape our world.
Please find a full recording of the OneShared.World 2020 World Interdependence Summit HERE.