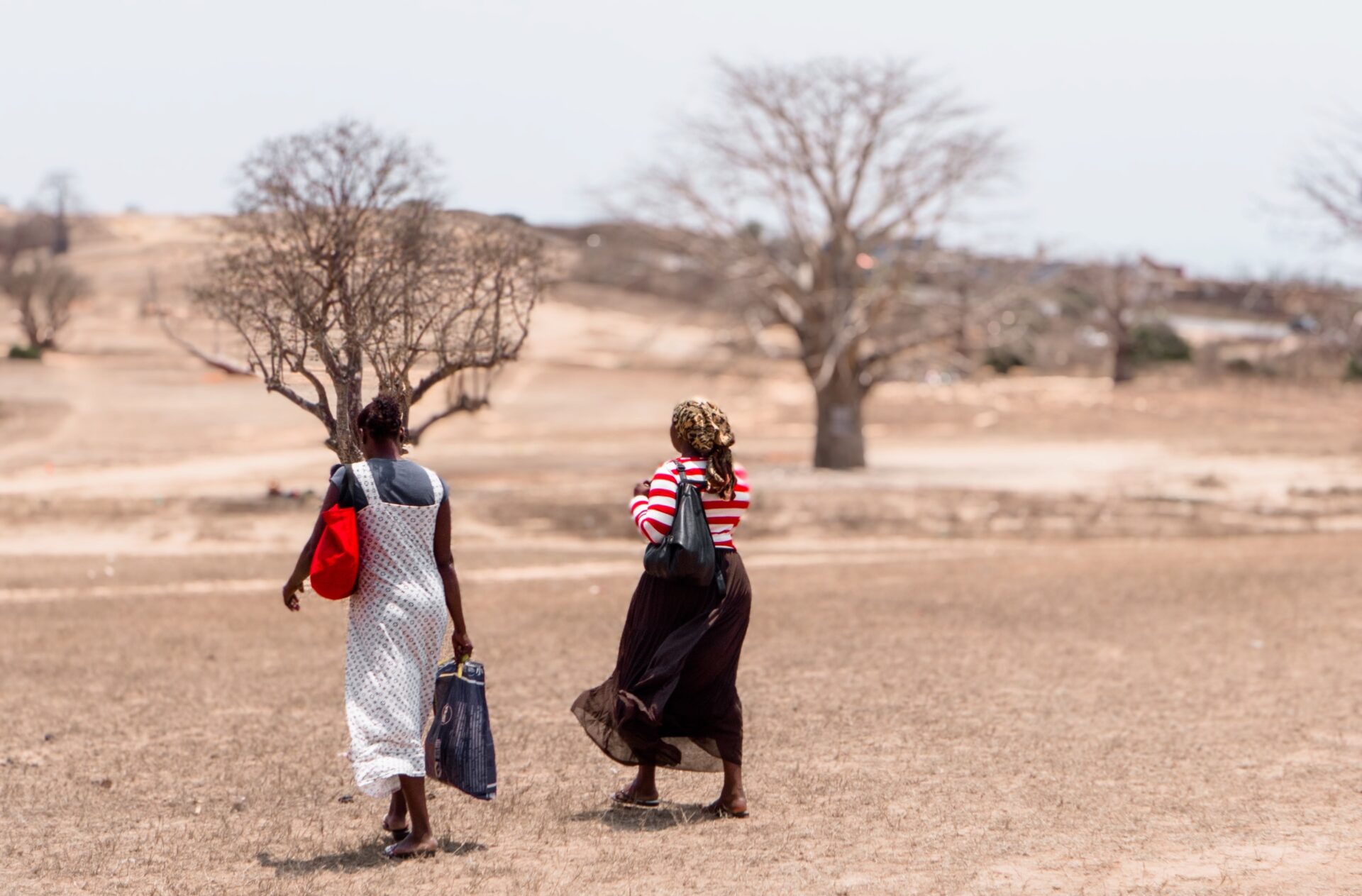 Angola Pilot Offers Peek Through DOOR to New Technology
A recent pilot program in Angola that facilitated the provision of contraceptives to women in rural areas highlights important lessons in using new technology to make public health supply chains more efficient in lower- and middle-income countries (LMICs) that still rely on paper-based health logistics management systems.
The Drugs Out of Range (DOOR) pilot, implemented by the USAID Global Health Supply Chain Program-Procurement and Supply Management (GHSC-PSM) project, involved installing Wi-Fi-enabled stock-notification buttons—red for stockout, yellow to initiate restock, and green to reset the stock status to full—in select public sector health facilities in Angola. Cloud-based technology services simultaneously recorded the low-stock or stockout event in a database and alerted key supply chain actors through SMS.
"We wanted to improve data visibility at different levels of the supply chain, and we wanted also to clearly compare the advantages of using the DOOR process with the current paper-based process that the country is using," said Fernando David, program technical director for GHSC-PSM in Angola.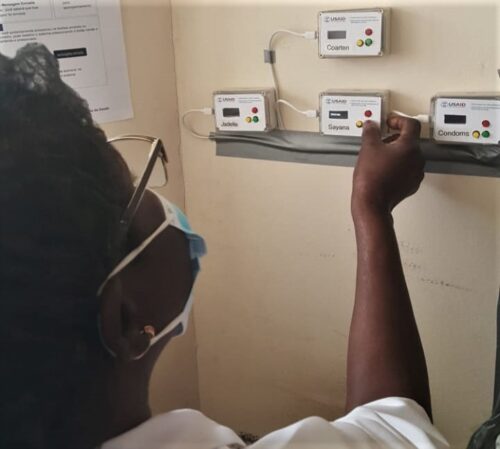 Contraceptive supply chain efficiency and reducing stockouts is especially important in a country like Angola with an average fertility rate of 5.4 children per woman and a contraceptive prevalence rate of only 14% among all women aged 15-49 compared to 31% on average in sub-Saharan Africa. That contraceptive prevalence rate is even lower in rural Angola, which last-mile programs like DOOR target.
A lack of real-time visibility into stock levels at facilities causes significant delays because of paper reporting systems, incomplete reporting by facilities, and a lack of clarity in reporting expectations. The DOOR system aimed to provide a user-friendly method of real-time reporting of stock alerts to those overseeing facility order fulfillment.
"Although the supply chain focal points were interested in getting the alert, they were also frustrated sometimes when they were not able to respond because of low contraceptive supplies, either because of COVID-19 and its effect on the supply chain, or because the government had ordered insufficient supplies," David said. "But the staff were very committed to carrying out the pilot and seeing it through to improve contraceptive service delivery."
An evaluation of DOOR indicated that in two dozen instances among the 20 sites piloted, supply chain managers had immediate visibility into an understocked alert or stockout alert that otherwise would have gone undetected for weeks. Eighty percent of DOOR system alerts received a timely response from the municipal focal points.
In carrying out the DOOR activity, GHSC-PSM noted several lessons learned, including:
Strong end-user engagement – Technology interventions in the supply chain often require a strong behavior change component. Feedback and training are essential to building strong end-user engagement.
Domestic network hardware – For any hardware to connect to local cellular networks, using the consumer technology available locally, rather than imported equipment, will support more reliable and stable connections.
Removable batteries – Importing hardware containing lithium-ion batteries has onerous procedures and requirements. Utilizing a common standard-sized removable battery can be more efficient and just as effective.
Understanding local technology landscape – In Angola, an electronic logistics management information system (eLMIS) was being installed but only existed at higher levels of the supply chain. The team clearly communicated with stakeholders that DOOR was not a replacement. This helped the supply chain operators understand and appreciate the unique benefits of the DOOR alert system, and the eLMIS team looked to DOOR as an enhancement, not a competitor.
To learn more about the DOOR pilot, please see GHSC-PSM's full evaluation report on the USAID DEC or sign up for USAID GHSC-PSM's webinar on March 17.