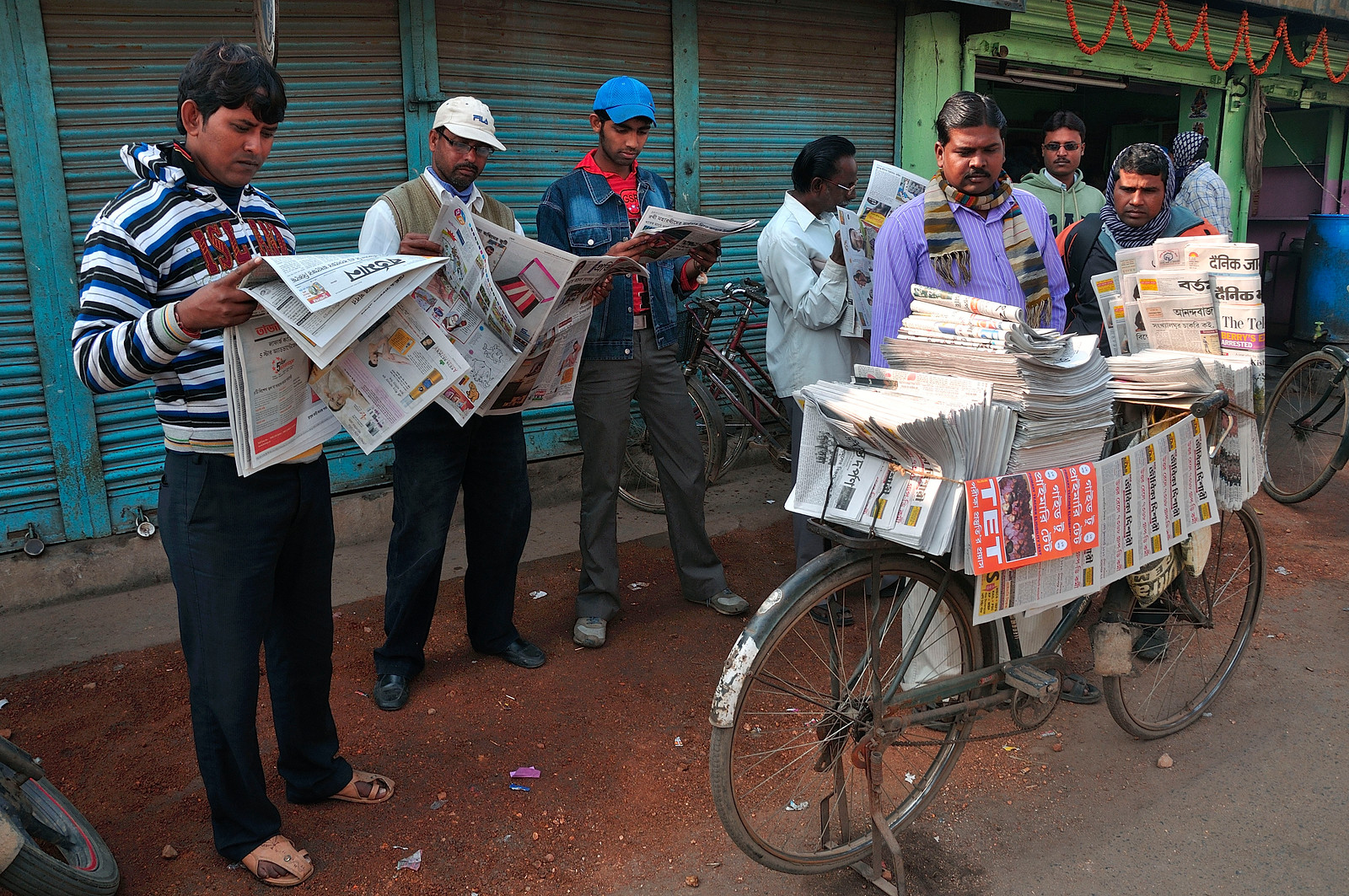 Celebrating the International Day of Democracy
With Our Democracy, Rights, and Governance Partners
Media freedom is the lifeblood of democracy, and the ability of journalists to report freely is a critical indicator of democracy.
Without media freedom, the flow of information is easily skewed or stifled, transparency and accountability are undermined, and corruption can flourish unchecked. And yet, at this moment, media freedoms around the world are under attack.
UNESCO reports that imprisonment of journalists has reached record highs, countries are adopting legal restrictions on media as part of a broader closing of civil society, and 85% of the world's population has experienced a decline in press freedom in their country in the past five years.
When journalists are threatened, attacked, or imprisoned, the effects reach far beyond those individuals. Media outlets self-censor or, even worse, close. Some journalists flee before they too become attacked. And, when repressive regimes go after journalists, usually other members of civil society are not far behind.
Amid this perilous situation, the U.N. is using the annual International Day of Democracy on September 15 to highlight the importance of free, independent, and pluralistic media. As U.N. Secretary-General Guterres said, "without freedom of expression, there is no freedom."
InterAction's Democracy, Rights, and Governance (DRG) Initiative is composed of nine leading U.S.-based democracy assistance organizations. Through this network, we promote human rights, government transparency and accountability, independent media, and inclusive political and civic engagement across the globe.
Our partners in this initiative train journalists, counter disinformation, support global internet freedom, support free and fair elections, improve media literacy, and work every day to strengthen civil society. They have seen firsthand what happens when freedom of expression is eroded and how essential it is to protect it.
Check out what our partners are saying and doing to mark the day:
Read
Watch

IRI partner, Nueva Democracia:
Facebook Live event on democracy in Ecuador (check back for details)
National Democratic Institute (NDI) & Foreign Policy:
Virtual Dialogue: Uniting for Democratic Equality: On September 13, NDI and Foreign Policy held a conversation with leaders from government and civil society on how men can become agents for gender equality and women's empowerment—transforming not only the political landscape, but contributing to the long-term democratic development, prosperity, and resilience of nations. Watch HERE.
Global Democracy Coalition:
International Democracy Day Conference: On September 15 from 9:00 AM – 3:00 PM EDT, join the Global Democracy Coalition (online or in-person) to celebrate democracy activism and democracy defenders of different kinds across varying contexts. The event will include discussions about the most effective ways to support democracy defenders, showcasing stories and examples from partner organizations in the Global Democracy Coalition. Note: This event will be held in a hybrid format. For those attending in person, the event will be held in the Open Government Hub (1100 13th Street NW, Suite 800 Washington, D.C.). For those watching it online, the event will be live streamed on YouTube.  Register HERE for either attendance.