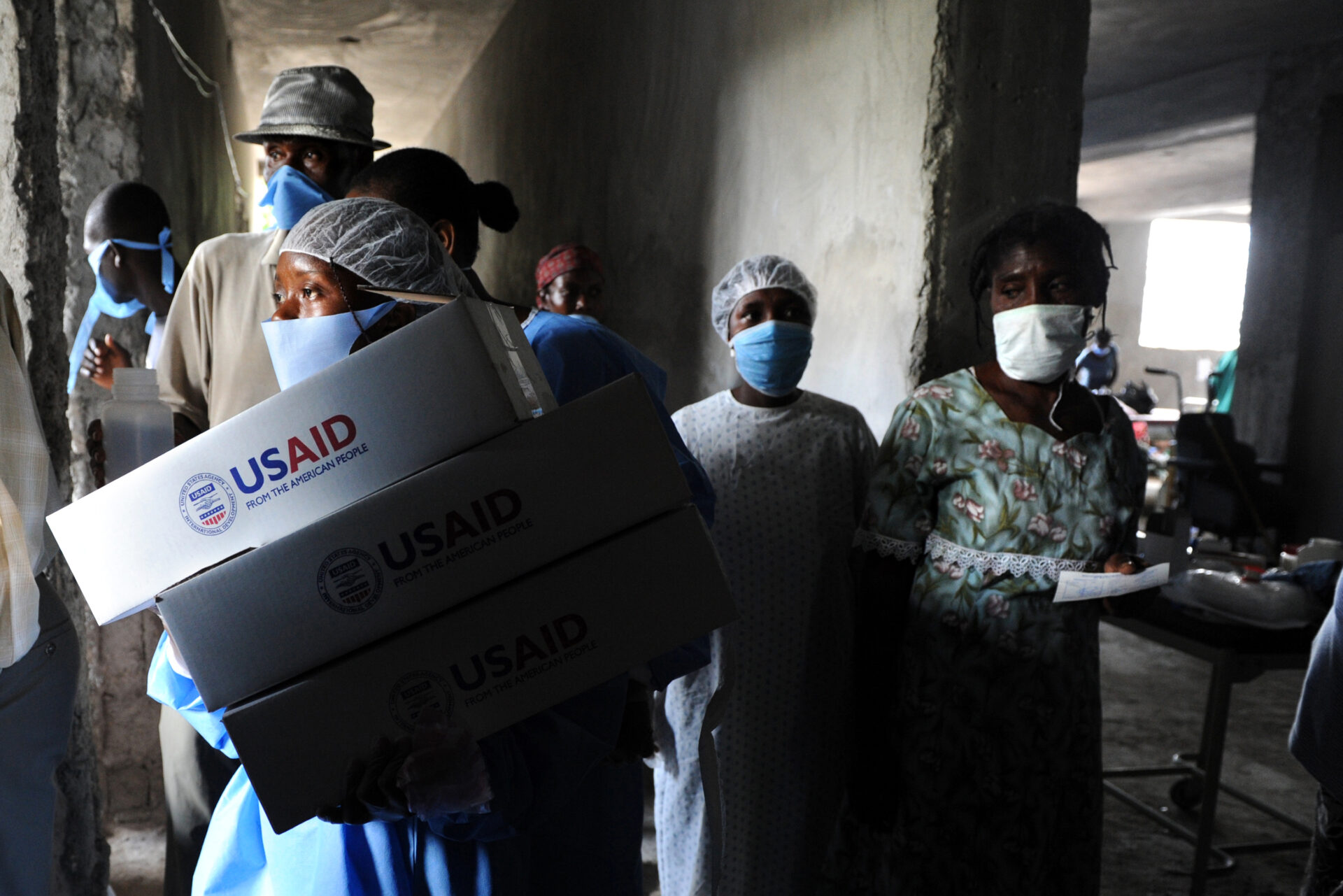 USAID Hosts InterAction Members for Reverse Industry Day Discussions
A common concern InterAction hears from implementing Members is how they want to better improve their relationship with USAID. Although each Member may have their own specific issues, most say that USAID's current procurement process is lengthy and imposes excessive requirements. This results in a time-consuming and burdensome experience for applicants and slows down the progress of receiving funding for essential humanitarian and international development projects.
Given the current procurement process, smaller non-governmental organizations (NGOs) and local organizations may not have the bandwidth nor resources to spend on such time-consuming requirements, making these opportunities harder to obtain. USAID's Reverse Industry Day, held this past May, invited organizations to present to Contract Officers, Foreign Service Officers, and Acquisition and Assistance (A&A) workforce members on how better partnership cooperation can be stimulated.
In a panel discussion moderated by InterAction's Lisa Peña and led by InterAction Members—including Patrick Meriweather of WaterAid America, Justin Fugle of Plan International, and Meghan Armistead of Catholic Relief Services—the panelists gave insight on how the NGO community views their relationship with USAID relating to the procurement process. The panelists discussed areas where USAID is doing well and where improvement is needed.
In the past year and a half, USAID Administrator Samantha Power has released many procurement-related policies that will significantly affect the international NGO community including the updated A&A Strategy, the Local Capacity Strengthening Policy, and the upcoming Bureau for Humanitarian Assistance (BHA) Localization of Humanitarian Response Strategy. The discussion focused on how to shift these USAID policies into practice under three key themes.
Simplifying the Procurement Process
Many of InterAction's Members partner directly with USAID to obtain resources for projects and programs through grants and contracts. The following suggestions describe ways to simplify the lengthy and time-consuming steps that start the procurement process, particularly with submitting proposals and concept notes.
Simplify concept note requirements and increase lead time and feedback on submissions.
Standardize and streamline the definition of "co-creation"; there are currently too many different definitions.
Engage more with applicants before and during the concept note and co-creation process. Share feedback and detailed updates in a timely manner.
Unbundle procurement requirements into smaller chunks to increase competition and opportunities for smaller NGOs to participate.
Implementing the A&A Strategy
The A&A Strategy aims to deliver humanitarian and development assistance through acquisition and assistance mechanisms, such as grants, cooperative agreements, and contracts. The following suggestions would help implement the strategy and support USAID's vision to enable sustainable, inclusive, and locally led development results.
Overcome the gap in staffing, recognizing the role of foreign service nationals and local staff.
Cut bureaucracy and utilize existing flexibilities by implementing the Burden Reduction Program and the Gender Policy to fund women-led organizations.
Prioritize diversifying the Partner Base by engaging with Central America Local and Africa Local initiatives, and through the use of smaller awards and more flexible procurement mechanisms.
Advancing Localization
USAID has laid a strong foundation of policies that focus on shifting power and funding to local actors, and adapting policies and programs to foster locally led development. To truly advance localization efforts from policy to practice, the following suggestions would turn these goals into actions.
Keep an eye on the money. It is important to maintain the 25% commitment of program funds to local partners.
Establish a flexible definition of "local" to allow different ideas to deliver many results.
Recognize that local organizations are eager to take the lead.
The suggestions listed above are just a few ways that USAID could improve their procurement process to not only be less burdensome for applicants, but also give more opportunities for smaller NGOs and local organizations to participate. The NGO community is eager to strengthen partnerships and continue working with USAID to foster sustainable change.
—
Watch the entire presentation and event HERE.