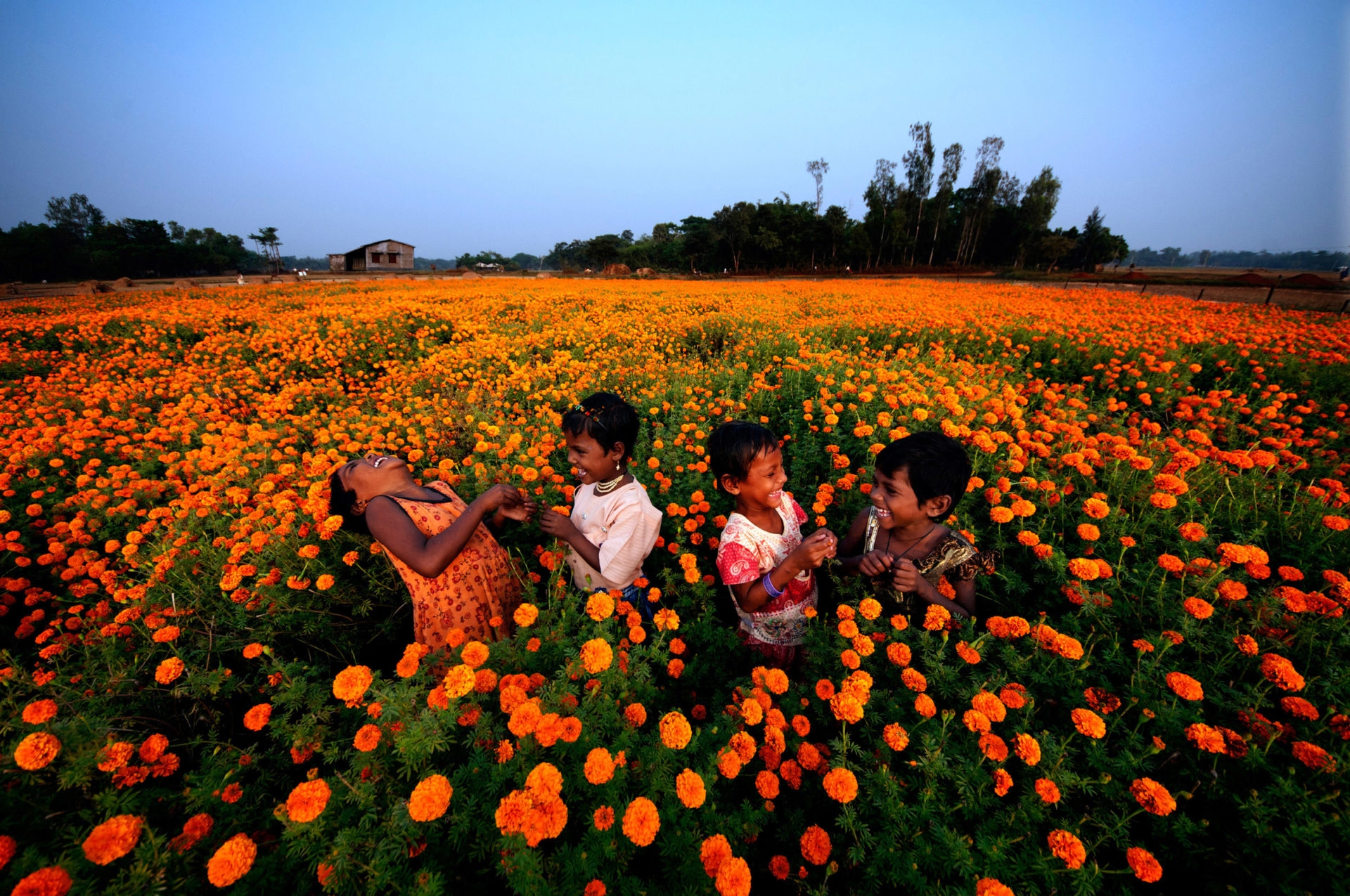 Smart and Meaningful American Leadership is Needed Now More Than Ever
We live in a time of extraordinary human need; in a world of tumult and crisis, where countless lives are currently at risk. We are facing the largest displacement crisis since World War II, and 76 million people will require food assistance this year alone. In a world of such complex challenges, it is vital that the United States continues its role in global leadership and engagement.
Through the Fiscal Year 2018 spending Omnibus, the United States Congress demonstrated its commitment, in a tough budget environment, to positive U.S. engagement in the world. They chose to fund international development and humanitarian assistance, alongside critical functions at the Department of State and USAID, at $55.85 billion. This is in stark contrast to the Trump administration's proposed budget cuts of 30 percent.
We can and should celebrate this — but also know that our work is not done.
InterAction supports an international affairs budget that is funded at no less than $59.1 billion in FY19, and we, along with our members, will work with our Congressional allies to do what is possible to reach this number.
While maintaining relatively constant funding levels from FY18 to FY19, the U.S. foreign assistance budget leaves little room for us to step up during unexpected crises such as global pandemics, unpredictable climate-driven disasters, and political instability. This is underscored by humanitarian assistance cuts of more than 3 percent and UN Peacekeeping support cuts of 28 percent.
More troubling than the administration's proposed budget cuts of nearly one-third are the rhetoric about America's role in the world, and the uses of and reasons for foreign assistance. Unlike our many allies in Congress, some in the administration seem uninformed about the successes achieved through robust international assistance funding, built largely on American leadership. For example, 100 million children have been saved worldwide since 1990, and maternal mortality has dropped 44 percent due in part to increased U.S. investment through the Maternal and Child Health account.
U.S. leadership through the President's Emergency Plan for AIDS Relief (PEPFAR) is a historic example of our country's leadership – cutting the number of HIV-related deaths nearly in half to 1 million in 2016. American commitments to UN peacekeepers, an essential force that advance our interests by stabilizing conflict zones among other duties, is also eight times cheaper than deploying a comparable U.S. military force, according to a February 2018 General Accounting analysis.
Though much progress has been made, smart and meaningful American leadership is needed now more than ever.  We must increase our financial commitment to better address global issues, which have political, economic and security consequences for the United States. U.S. foreign assistance funds should be invested where there is the most need and greatest interest to global stability. Thus, the proposal to tie foreign aid to countries' voting records at the UN is not sound. The recently announced national security appointment of John Bolton also demonstrates a worrying shift towards military action as a first choice in foreign policy. Furthermore, vilification of refugees and migrants ignores the positive impact that migration has on our domestic economy and the countless successes of the wide array of faith-based and secular organizations supporting resettlementefforts across the world.
Despite the cynicism surrounding U.S. investment in the global arena, we remain encouraged as members of Congress from both parties have made a strong statement in favor of America's role as a global leader in poverty reduction and disaster alleviation. Choosing to invest in foreign assistance is an investment in self-reliant and sustainable communities, in life-improving and life-saving programs, and in continued U.S. global leadership.