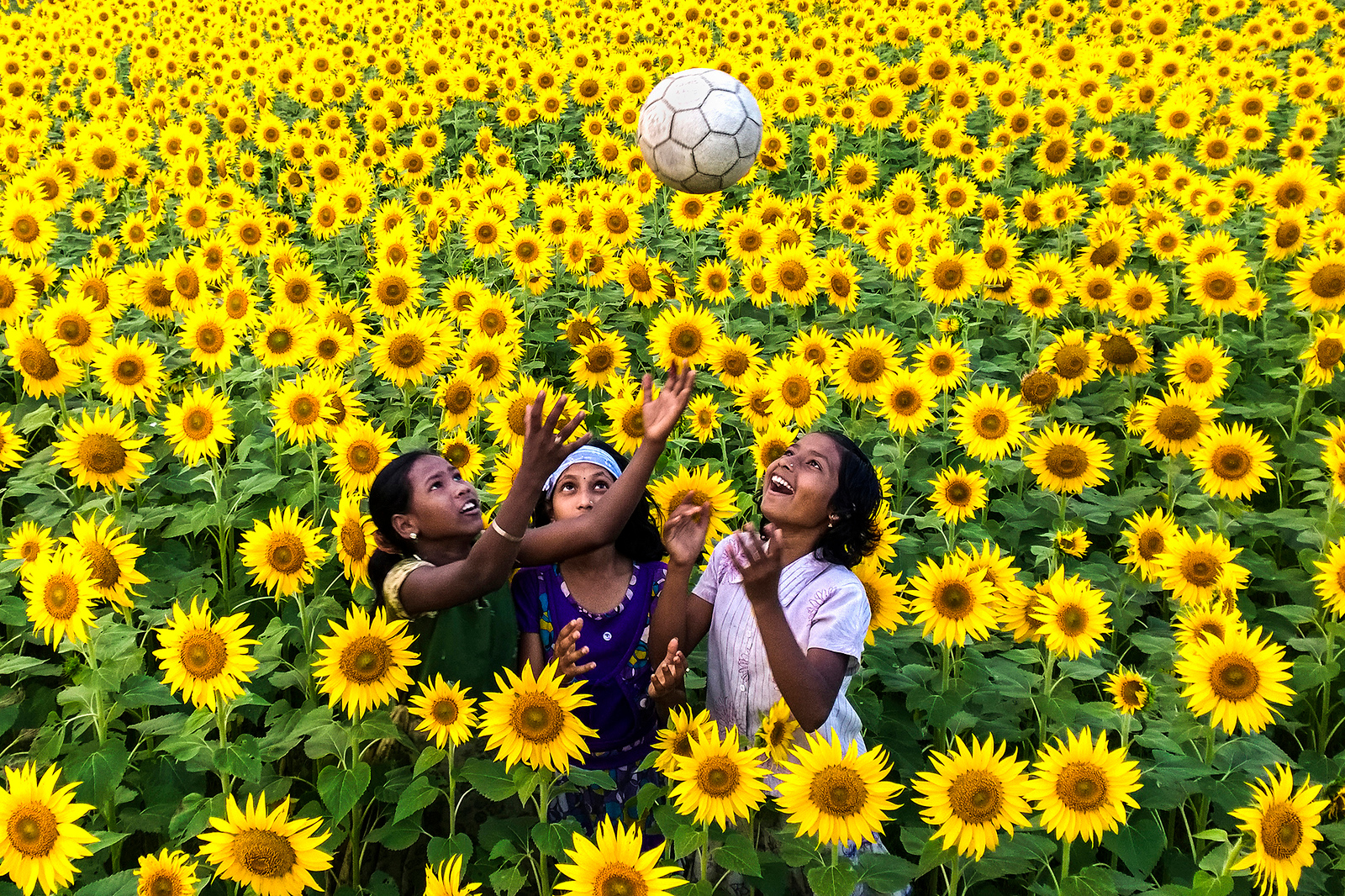 Connecting the Dots
Climate Action and the Peace Agenda Unite on the International Day of Peace
In line with this year's UN Climate Action Summit on the margins of the United Nations General Assembly (UNGA), this year's International Day of Peace on September 21 highlights Sustainable Development Goal 13, drawing attention toward a critical nexus between peace and the environment upon which we all depend. InterAction, our Members, and partners are actively working to build peace and address climate change.
What is the International Day of Peace?
Each year on September 21, the global community unites to strengthen the ideals of peace. Established in 1981 by the United Nations, International Day of Peace or "Peace Day" is both a celebration of the peacebuilders, human rights defenders, advocates, and local leaders who are working for more cohesive, strong societies and institutions; as well as reminder of the work ahead.
Climate Action for Peace
Through this year's theme of "Climate Action for Peace," the United Nations emphasizes the importance of addressing climate change to prevent and reduce violence and enhance the structures that manage conflict peacefully.
Globally, we are all experiencing both the subtle and stark effects of climate change. A significant uptick in extreme weather events, disruptions in crop yields, new insidious diseases of epidemic proportions, and climate-induced displacement are all clear and devastating evidence of a rapidly changing climate.
Climate change is eroding decades of development progress and is exacerbating existing humanitarian crises. The people with the fewest resources and least support around the world are and will continue to bear the brunt of climate change.
Although research from the last ten years indicates the complicated relationship between conflict and climate, recent work by our partners at the Overseas Development Institute, the ICRC Climate Centre, Norwegian Red Cross, and many others continue to build the case for focusing on this nexus. Climate change is undoubtedly generating a level of uncertainty that affects local and national level conflict dynamics; it also increases macro-level inequality and power disparities that can contribute to conflict.
InterAction continues to draw attention to the fact that climate change and compounding factors like violent conflict affect the world's most vulnerable people. We as a community have an imperative to highlight their voices, perspectives, and interests through our access to the political process, funding, and networks.
In a 2019 survey of InterAction's member CEOs, 54% of the 72 respondents said that climate change will have a significant impact on or fundamentally change their organization, and an additional 37% of CEOs said that it will have some impact on their organization going forward. These numbers are consistent with recent public opinion polls in the U.S. conducted by The Chicago Council for International Affairs: 54% of Americans, regardless of their political party affiliation, consider climate change a "critical threat." 49% of Americans believe that "we should begin taking steps now [to address climate change] even if it involves significant costs."
This level of interest poses a huge opportunity for engagement to counter the few, yet powerful voices that are currently dominating and polarizing the public narrative on climate. 
Current Efforts to Build Peace and Galvanize Leadership on Climate
From advocacy, to research, to programming, to communications, building peace and generating climate action belongs to us all and we can all play a positive role.
Here are a few ongoing initiatives to get involved in:
Advocacy for the Global Fragility Act
InterAction Members are working toward the final passage of the Global Fragility Act—a bipartisan legislation that will streamline U.S. government efforts to address fragility, conflict, and violence. Join the coalition of organizations working to generate grassroots support, talk to the offices of Members of Congress, and get this bill over the line.
Get your organization to participate in InterAction's upcoming workshop on galvanizing climate leadership and luncheon with Mary Robinson
On November 6, 2019, InterAction will hold an invite-only full-day workshop with the policy and program managers of our member NGOs as well as a luncheon with executive leadership of those same organizations to engage with Mary Robinson, former President of Ireland, Founder of Realizing Rights, former UN High Commissioner of Human Rights, and world-renowned climate justice advocate. To express your interest in having your organization participate, please email ldoyle@interaction.org.
Join the Fragility Working Group and Climate Working Group
These two working groups meet quarterly and correspond weekly to strategize around NGO advocacy on key issues of peacebuilding, fragility, climate, and environment. These groups engage in networked learning on areas of member interest, as well as work to shape the policies, programs, and investments of U.S. government, multilateral institutions, and development banks.
Participate in ongoing social media campaigns to champion peace
We are in the midst of Peacebuilding Action Week, led by our partner and member Alliance for Peacebuilding, in the run-up to the International Day of Peace and UNGA. Check out their campaign to show the unity and power of the peacebuilding community. #ThisIsPeacebuilding
Also check out the U.S. Institute of Peace's #PeaceDayChallenge and highlight what you or your organization is doing to support local efforts on conflict prevention, mitigation, reconciliation, and more.