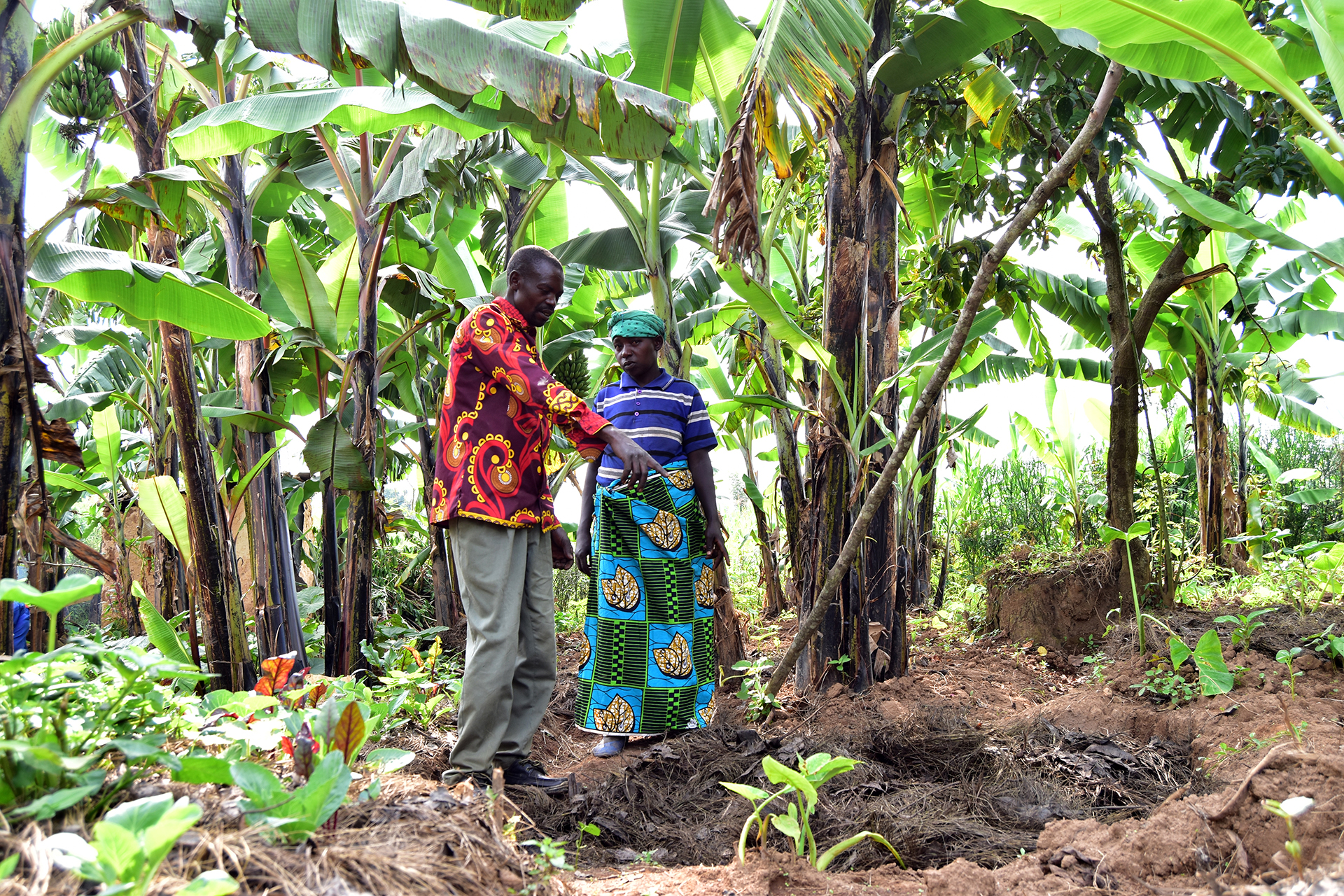 COP27: From Climate Adaptation to Climate Mitigation
Only 24% of Africa's total climate finance needs have been earmarked for adaptation measures, despite the continent being highly vulnerable to future climate change shocks.
Africa has focused on adaptation financing at the 27th United Nations Climate Change conference (COP27) because mitigating the climate crisis is both difficult and expensive. However, this approach is akin to trying to push back floodwaters instead of fixing the dam that burst.
"Climate-smart" programs that enhance resilience to droughts, floods, and outbreaks of pests and diseases have been the primary response to the climate crisis in many African countries, particularly in agriculture. But across most of Africa, including countries where Ripple Effect works, few initiatives have focused on decarbonization or mitigation, like taking radical action to reduce emissions in the first place. The result is the proliferation of climate programs that require communities to continually adapt to changing climate conditions.
Africa's Climate Conundrum
To be clear: the climate crisis is rooted primarily in the polluting activities of high-income countries. According to the World Economic Forum, Africa produces less than 4% of global greenhouse gas emissions, so unless the world addresses the root causes of climate change, African citizens will continue to pay the price, and that price will continue to increase.
Mitigation efforts have been center stage since COP21 in Paris when nations signed the hallmark Paris Agreement with the goal of limiting global warming to 1.5 degrees Celsius, but progress has been disastrously slow.
African stakeholders have been forced to make adaptation a priority for communities that are suffering the worst impacts of climate change. For the farmers Ripple Effect works with on the front lines of the climate crisis, the wait for mitigation is justifiably untenable. They need to be able to grow food now.
Climate Mitigation Work: Reduce and Regenerate
Due to this reality, Ripple Effect is pushing for adaptation that focuses on long-term, multi-benefit approaches to keep the planet safe. African communities can contribute to significant emission reductions by adopting practices such as agroforestry, which is one of the best-known natural methods of decarbonization.
Ripple Effect's community-led tree planting and landscape management agroforestry projects are expanding the sinks for greenhouse gases. In Mwaro Province, Burundi, we have planted more than 1.5 million trees and protected 30 kilometers of watersheds. Estimating that a tree captures between 10 and 40 kilograms of CO2 every year, the project will sequester approximately 250,000 metric tons of carbon over 10 years, equivalent to the emissions of 5,000 small passenger cars each year. By setting up similar projects across the continent, Africa can position itself as a carbon sink that is second only to the Amazon rainforest.
A look forward
Perhaps because of the failure of COP26 to "phase-out" coal, which was watered-down to "phase-down," civil society in Africa was forced to take an adaptation approach this year. They called for finances to cope with the effects of climate change and reparations for the damage the continent has already experienced, known as loss and damage financing. InterAction and a host of international NGOs have also echoed these calls.
Africa undoubtedly needs better financing, but curbing emissions and becoming carbon neutral is the only way to make significant, long-lasting strides. By addressing the root causes of climate change, billions of dollars can be saved that would instead need to be spent on climate adaptation by future generations.
---
Meshark Sikuku is a Farm Systems and Sustainability Coordinator with Ripple Effect. Following his studies in agriculture and development management, he has actively undertaken strategic program design for over 10 years, supporting rural communities and ensuring change. Meshark leads the Ripple Effect farm systems approach that integrates sustainable farming based on its Agro-ecological Climate Positive Approach and livestock management. These are all designed to help communities achieve food security, improve their livelihoods, and protect the environment.