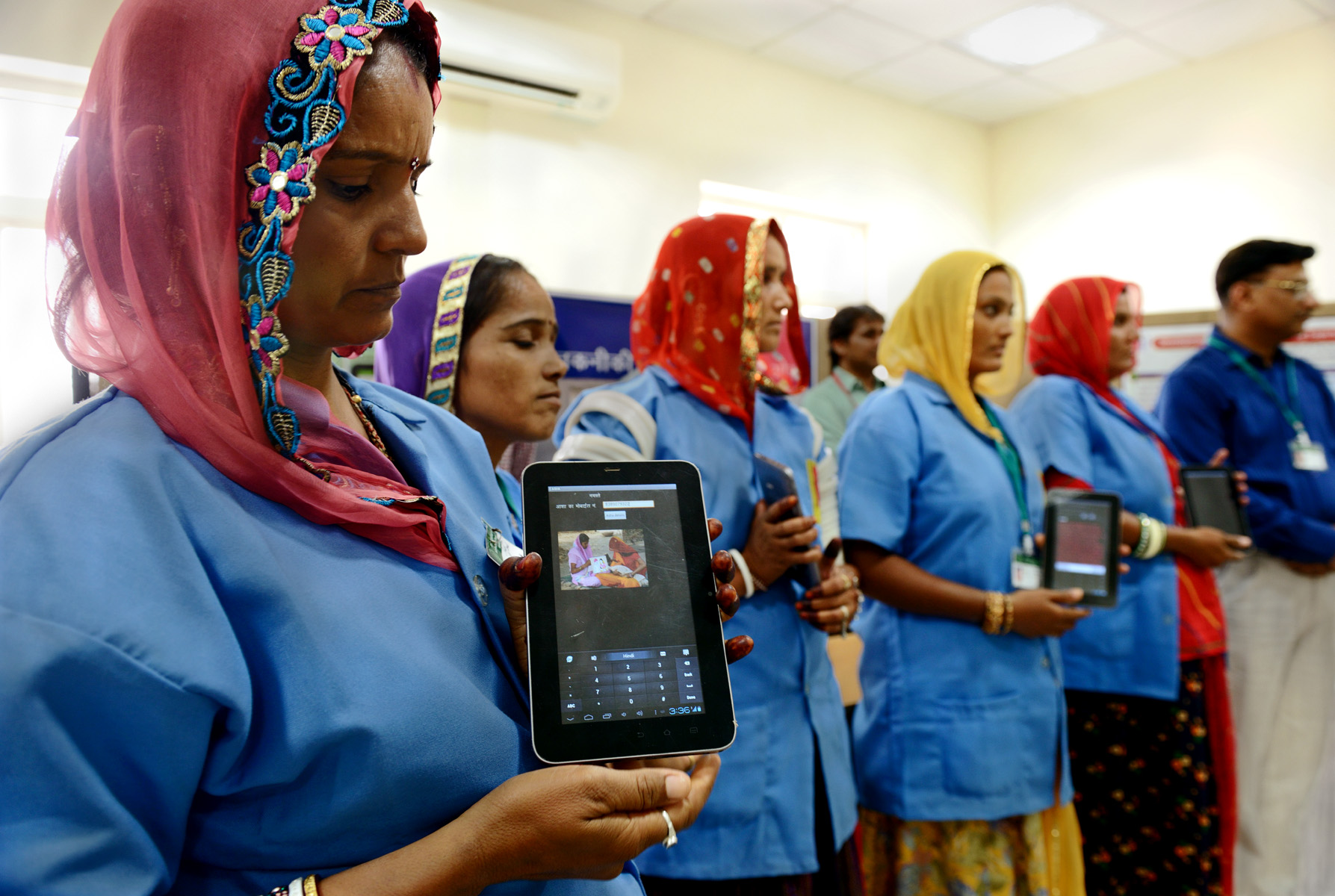 Five Key Takeaways from USAID's Disinformation Primer NGO Feedback Session
The rapid growth and adoption of mobile data and social media technology has wrought significant changes in the way people around the world communicate, connect, and think about the world around them.
One of the most noteworthy implications of this evolution in mass communication has been the rise in the prevalence and impact of disinformation and misinformation, to which non-governmental organizations (NGOs) and civil society organizations (CSOs) are especially vulnerable as good-faith actors tackling the world's largest challenges.
Since 2018, InterAction's Together Project has worked with CSOs and NGOs that have been the target of disinformation attacks in the U.S. or abroad. Today, we're working to expand the lens through which we view this challenge to account for the significant impact of dis- and misinformation in the context of key global challenges that international NGOs and CSOs tackle.
Over the past year, we've convened our Members to share their expertise and experience around this topic. We've also worked with governments around the globe to better understand their approach to this challenge, what opportunities they see for its resolution, and how InterAction Member CSOs and NGOs can help.
With that goal in mind, InterAction hosted a feedback event this past July with staff from the U.S. Agency for International Development (USAID) and 14 InterAction Member organizations, with the aim of reviewing and analyzing USAID's Disinformation Primer. Published in February 2021, the Primer describes USAID's thinking around this topic, including how they define the problem and potential solutions.
Below are five of the key takeaways from this conversation:
1. CSOs and NGOs are confronting a wave of mis- and disinformation which counteracts and generates risks for their work.
In some instances, CSOs and NGOs are the direct target of disinformation attacks that are designed to hinder their work with vulnerable populations in a humanitarian context or shift blame for exacerbating conflict in a particular geographic context.
In other instances, CSOs and NGOs active in strengthening democracy, promoting health and safety, or combatting climate change have found that engaging the public around these key initiatives has become much more challenging as the headwinds of mis- and disinformation have grown stronger, reaching more people faster.
2. Some CSOs and NGOs are better prepared to respond than others.
While some InterAction Members have recognized the challenge and are actively working to combat the impact of mis- and disinformation on their work, many organizations are still in the process of building their own resilience and the resilience of the people they support through their work.
Organizations that are active in the democracy, rights, and governance (DRG) space tend to be ahead of others in responding to this challenge, given how central the concepts of trust and truth are to their work. Similarly, global health organizations have learned much from misinformation spread during the Ebola crisis of 2014 and have developed detailed methods for rumor tracking and response.
3. There's no single best response mechanism.
The right response to dis- and misinformation depends on the nature of a particular organization's work, the nature of their programming, and the political and communications ecosystem in the places they work. InterAction's upcoming Disinformation Toolkit 2.0 offers tools and resources for organizations confronting dis- and misinformation from a variety of sources and with a variety of targets.
One methodology included in the Toolkit is IREX's Learn 2 Discern media literacy methodology, which has been adapted and deployed to 17 countries and was found by a recent RAND Corporation randomized control trial to be effective in reducing engagement with disinformation among U.S. voters. Elsewhere, through its COVID-19 response programming, Internews has developed highly targeted methods of engaging with marginalized populations through digital means—a necessity during the COVID-19 pandemic—and deployed a Social Influence Mapping methodology to determine who to engage to track rumors and reach a particular community with trusted information.
While media literacy and rumor tracking are two of the most effective approaches that CSOs and NGOs can contribute to the fight against mis- and disinformation, there is more than can be done. As trusted voices, CSOs and NGOs can take part in advocacy campaigns to pressure lawmakers to regulate and pressure tech platforms to crack down on mis- and disinformation. They can also pressure lawmakers to take action on opaque online advertising markets, to demand transparency from data brokers and others who benefit from the spread of mis- and disinformation online.
4. The private sector can do more.
Beyond the tech companies, advertising networks, and data brokers online who directly benefit from mis- and disinformation, there are many things that private businesses can do to push back. For example, ensuring that online ads are placed on websites that align with their ethics and values and are not being used to drive revenue to purveyors of mis- and disinformation online.
Businesses can also join forces with civil society to put pressure on tech platforms to change their content moderation and advertising policies—the Stop Hate for Profit campaign in the U.S. is a good example of how. Businesses and private sector organizations could also do more to directly support the CSOs, fact checkers, and NGOs that are active in the fight against mis- and disinformation. One example of such an effort is O2's campaign in Slovakia, which emphasizes the need to verify information in light of the hoaxes, misinformation, and conspiracy theories throughout the internet.
5. Youth are being impacted by mis- and disinformation at scale.
The overall shift in information engagement among youth from traditional to digital and social media signals increased time engaging with mis- and disinformation about key topics relevant to their health, wellbeing, and relationships. Research points to challenges and negative shifts in youth mental health, positive identity, and civic engagement. While these particular studies were conducted in wealthy countries, the results are broadly applicable. Further, a new UNICEF report details how mis- and disinformation that impacts parents, caregivers, and educators can have a negative effect on children, even if the children are not directly exposed to such information.
Interested in learning more?
InterAction recommends reading the USAID Disinformation Primer for a much deeper dive into the phenomena of mis- and disinformation to understand how it impacts the work of CSOs, NGOs, and organizations active across the aid sector, and what responses are working. Also keep an eye out for InterAction's upcoming Disinformation Toolkit 2.0.
Reach out to Adam Fivenson, InterAction's Director of Data, Development Technology, and Innovation, with any questions or to learn more.