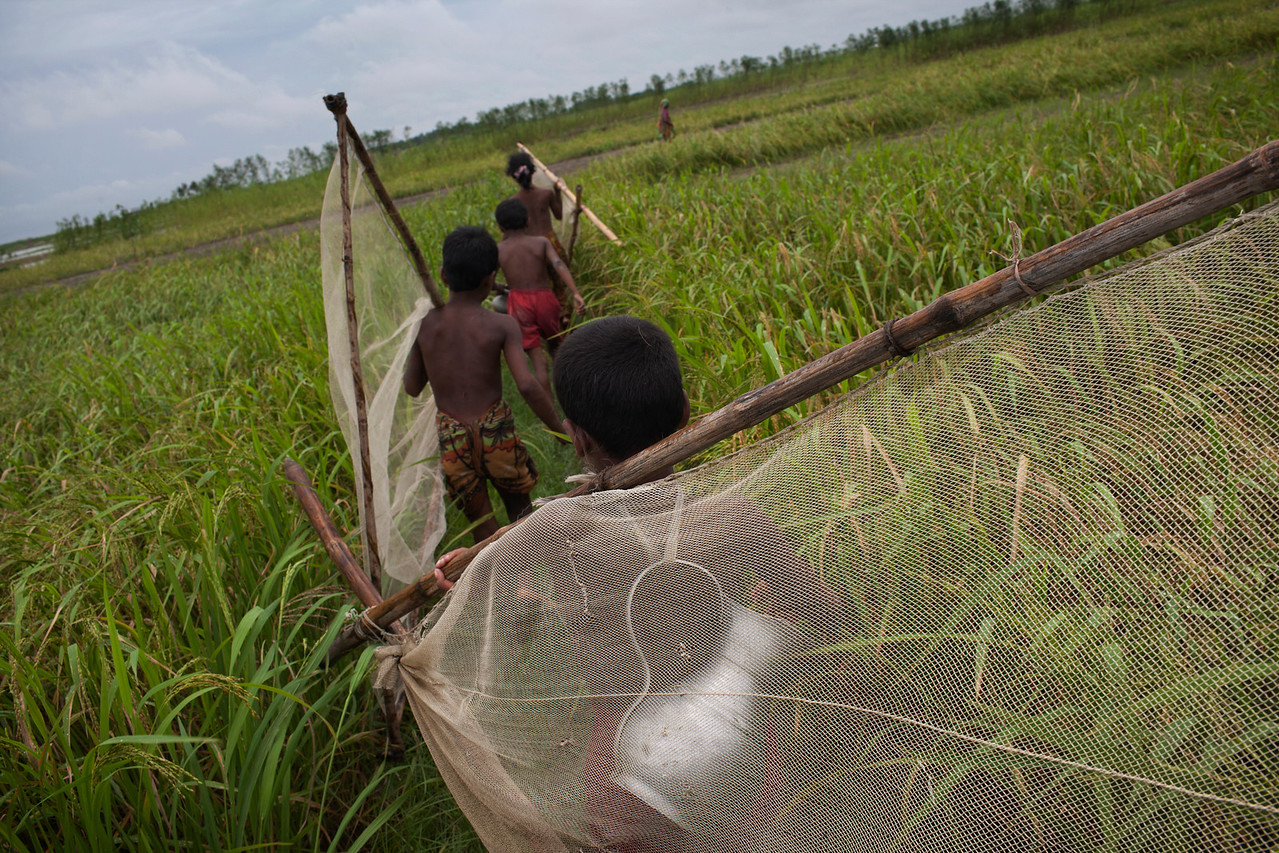 From Difficulty Comes Strength
How the World's Youth Will be Some of History's Greatest Leaders
Every year on August 12, the United Nations celebrates International Youth Day to highlight the value that youth bring to the international sphere.
However, this International Youth Day is different.
Caught in the middle of the COVID-19 pandemic, an economic downturn, and a weak job market sits the world's youth. Young people will be at the forefront of crafting creative solutions necessary to respond to COVID-19 as a disease and the inevitable development backsliding and humanitarian crises it will cause for years to come. The foreign assistance sector is dependent on youth in their work both around the world and their own offices. Young people are in the field delivering life-saving aid; they are educating others; they are writing policies for governments, and more. Now, more than ever before, the NGO sector must support and elevate youth. This support must go further than providing education and supplies. It is about empowering our future leaders.
Across the globe, there is a long history of powerful youth activists, including the likes of environmental activist Greta Thunberg, female education activist Malala Yousafzai, and the Parkland shooting survivors, who advocate for American gun reform. This year, we have seen young protesters take the U.S streets to demand justice for the murder of George Floyd, and in Hong Kong, youth fought for their democracy and freedoms in the Chinese-ruled city.
History teaches us that our young people often tackle some of our most significant challenges.
Today, young people are turning to social media as a tool for activism. Sharing articles and resources demonstrates a continued desire for education and learning, and unique forms of protest are emerging. For example, thousands of TikTok users reserved tickets to President Trump's reelection rally in Tulsa, Oklahoma, to inflate attendance projections. Many articles cited this as a prank, failing to note that these young people were using a social media platform to coordinate efforts to cause low attendance and effectively embarrass the coordinators for the event. This is creative activism.
We see youth engaging online platforms and tools and repurposing them for civic engagement and health initiatives. U-report, created by UNICEF, is an anonymous, online tool that allows the collective power of youth activists to counter misinformation, protect human rights, and more. The tool was piloted in Uganda in 2011 and quickly spread over numerous countries and platforms. It proved critical during the first waves of COVID-19 and the subsequent outbreak of misinformation called the infodemic. Young people, through polling and participation, used the app to access and spread clear, scientific information about COVID-19.
Some of the greatest leaders of our time will rise to the challenges we now face. They will develop creative—and likely controversial—solutions and will articulate the needs of their communities without wavering. While many young people, especially recent graduates, are out of jobs and have moved back home, we should recall the potential that lies within them. Despite barriers, young people are still fighting for what they believe in. Our future is dependent on the way that we empower them today.
This International Youth Day, let's do our part to support and uplift our world's next great leaders.