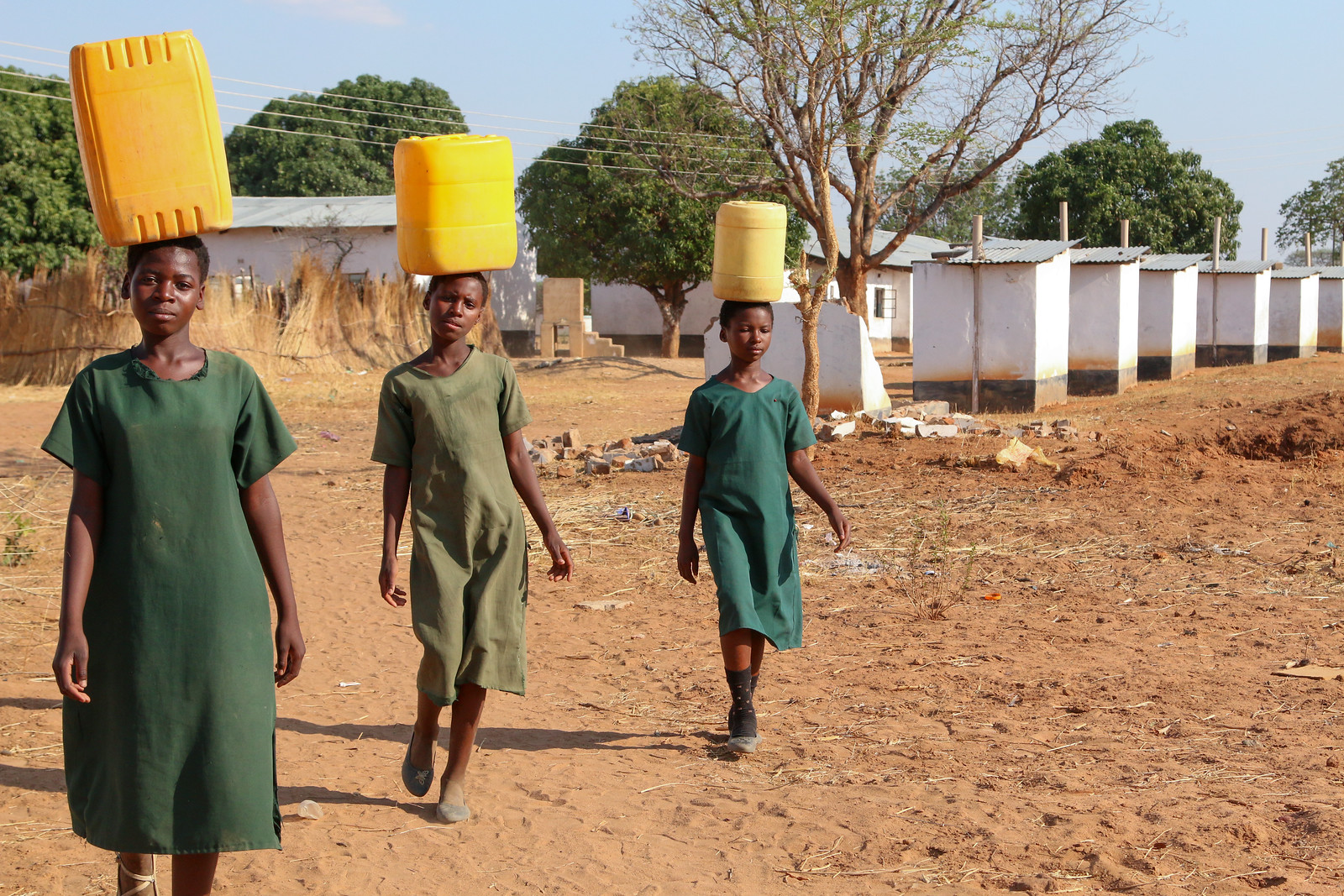 Fundamentals for U.S. Development and Humanitarian Assistance
Recommendations from the InterAction Community
With election day just a few weeks away, InterAction has issued a set of fundamentals for U.S. development and humanitarian assistance. Regardless of which party occupies the White House, U.S. leadership in foreign assistance is essential, and how the U.S. engages matters.
Over the next four years, U.S. leadership will have to contend with transnational challenges, including increased civil conflicts and declining democracy, threats from a changing climate, and growing displacement—alongside a global pandemic and a projected increase in global poverty for the first time in 30 years. The COVID-19 pandemic threatens to reverse decades of progress. The number of people facing acute food insecurity is expected to double in 2020, and nearly 10 million children are expected to never return to school. Child malnutrition, death, and loss of protection are already on the rise.
We know that poverty-focused foreign assistance—a longstanding, bipartisan priority—works. Over 1 billion people are no longer in poverty. Eleven of America's top 15 trading partners were once recipients of foreign aid. From 2000 to 2017, 1.8 billion people gained access to basic drinking water services, and overall access to lifesaving health services sharply increased. America's investments have yielded tremendous dividends. We have made the needed investments before, and we can do it again. Poverty-focused development and humanitarian assistance are integral to American engagement with the world and remain strategic, economic, and moral imperative for the United States.
The InterAction community recommends that U.S. humanitarian and poverty-focused development assistance adhere to the following fundamentals:
Assistance must be human-centered and effective in accomplishing its long-term goal of ending poverty, hunger, disease, injustice, corruption, and conflict. It should not be instrumentalized or used to leverage short-term political, foreign policy, or military objectives.
The goal of foreign assistance is to build sustainability and capacity for the eventual transition away from assistance, paving the way for other forms of partnership and international cooperation.
Foreign assistance should be transparent, data-driven, accountable, and outcome-oriented. It should be evidence-based, cultivate learning, and use best practices.
Foreign assistance should support locally-led development and humanitarian response to better address community needs and achieve impactful and effective results.
As an investment in U.S. global leadership, foreign assistance funding should be robust, dependable, and timely. Funding levels should be commensurate with global needs, based on locally determined priorities, and reactive to changes on the ground. Once the U.S. commits assistance, it should be delivered.
These fundamentals were informed by InterAction's Members as the most critical concepts to underpin effective and responsive assistance delivery. For more information, please contact Jenny Marron, InterAction's Director of Public Policy and Government Affairs.