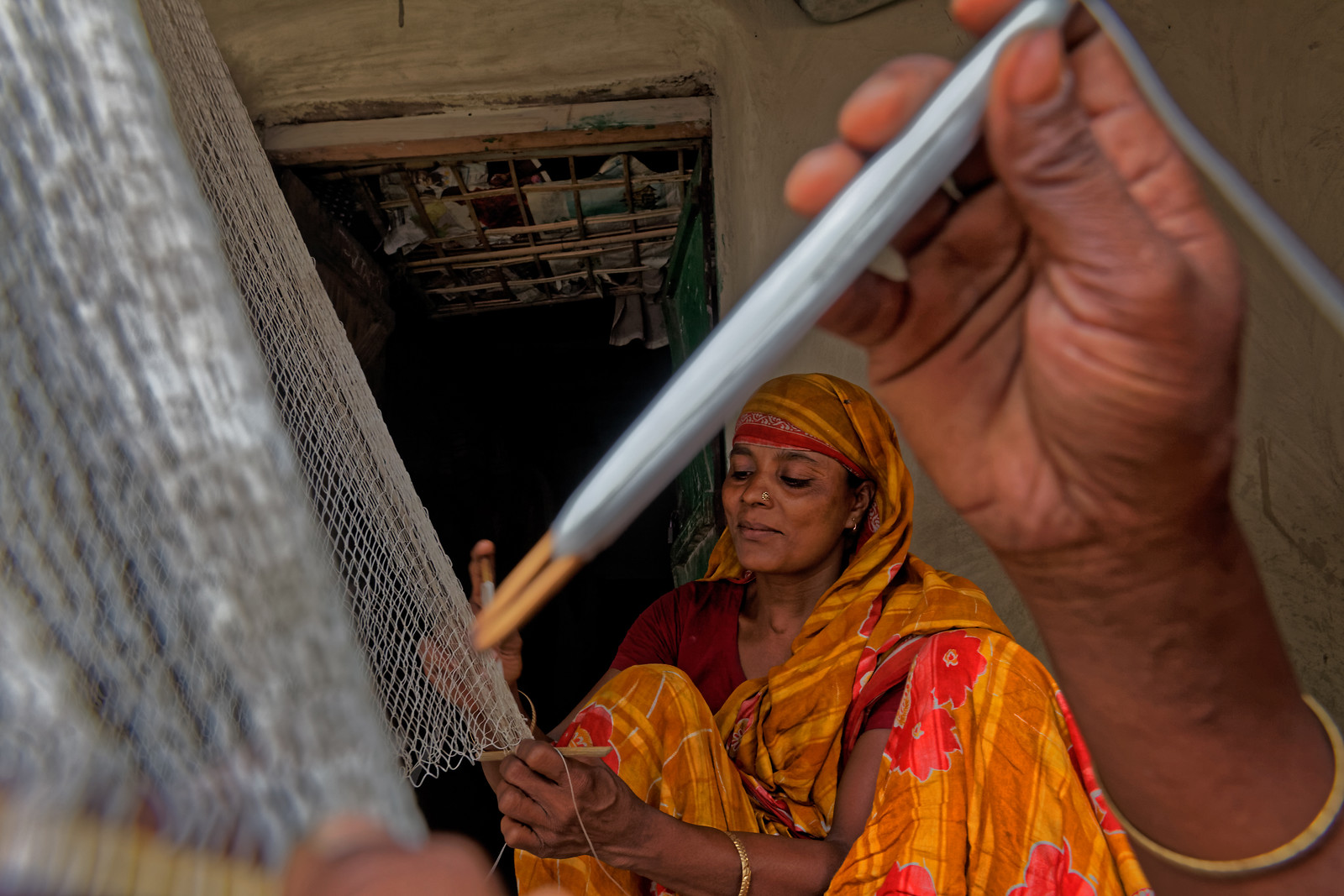 Honoring Those who Strengthen the NGO Community
InterAction's 2020 Call for Award Nominations
Every year, InterAction recognizes the outstanding leaders and organizations that strengthen our community and push our sector forward.
We are excited to announce this year's call for nominations for four awards that seek to identify and highlight distinguished performance in security, humanitarianism, disability inclusion, and NGO leadership.
InterAction will announce the winners during the InterAction Forum 2020, to be held April 22-23 in Washington D.C.
Calling for Nominations: We want to hear from you! Who inspires, challenges, and encourages you and your organization?  Please see each award for specific criteria, as well as the link to nomination forms.
Distinguished Security
Achievement Award
The InterAction Distinguished Security Achievement Award recognizes exceptional performance in the field of NGO security. It is awarded to those who have:
Enabled programming to continue in extremely challenging security conditions.
Provided safety and security services that have gone above and beyond their duties and responsibilities.
Driven culture shifts within their organization by integrating security risk management into program approaches.
Created or driven cultural shifts within the NGO community.
Please note that candidates do not have to be security professionals or focal points. InterAction recognizes that a variety of staff contribute daily to the safety and security of their team.
Please find the link to nominate individuals for this award, as well as nomination requirements, HERE.
Nomination deadline: March 4, 2020.
Humanitarian Award
Members of our community often surmount significant obstacles to carry out their work effectively. InterAction seeks to honor these individuals, their bravery and commitment to the most vulnerable populations. The award is meant to recognize an individual or individuals whose work reflects essential leadership qualities in humanitarian practice such as courage, initiative, creativity, grace under pressure, integrity, and sacrifice.
Nominees should have made significant contributions in any of the following areas: disaster relief, emergency response, human development, assistance to displaced populations, civil society, gender, economic development, health, environment, education, population, or public policy.
Please find the link to nominate individuals for this award, as well as nomination requirements, HERE.
Nomination deadline: March 4, 2020.
Disability Inclusion Award
InterAction established the Disability Inclusion Award in collaboration with Mobility International USA in 2009 in honor of the UN Convention on the Rights of People with Disabilities (UNCRPD). This award recognizes organizations within the sector that have worked towards greater disability inclusion by taking exceptional, proactive and innovative measures to integrate and mainstream people with disabilities into their general programs, activities, and operations. Recipients of the awards demonstrate a commitment to ensure the full inclusion of people with disabilities and approach disability inclusion as an essential cross-cutting issue.
Nominees must be able to demonstrate at least one or more of the following criteria:
An innovative approach to disability inclusion and mainstreaming of people with disabilities in a development program broadly defined (i.e., democracy and governance, employment, education, HIV/AIDS, health, peace and security, etc.).
A broader, organization-wide commitment to inclusion and/or a unique effort to raise awareness of disability issues as a cross-cutting theme throughout the organization.
A disability-specific program that provided best practices or provided innovative approaches that were then replicated into other similar, non-disability specific programming.
An outstanding contribution (leadership, initiatives, research, studies, tool, etc.) to the field of disability inclusion and disability and development that can be utilized by the international development community and demonstrates significant improvement of the lives of people with disabilities in the developing world.
Please find the link to nominate individuals for this award, as well as nomination requirements, HERE.
Nomination deadline: March 4, 2020.
Julia Vadala Taft Outstanding
Leadership Award
The Julia Vadala Taft Outstanding Leadership Award honors outstanding and distinguished leaders in the U.S. NGO community whose career and vision have transcended their own organization. These leaders have constantly promoted the influence and effectiveness of the U.S. NGO sector as a whole. This award recognizes the devoted commitment of these leaders to the mission and principles of the NGO community and honors the contributions to the broader community of U.S. NGOs.
The Julia Vadala Taft award is named for a distinguished American humanitarian who served in a series of senior positions, including twice as President of InterAction, and celebrates the very best of who we are as a sector.  Her leadership has and will continue to inspire many in the NGO community as she mobilized its members to curb poverty and relieve human suffering abroad.
Please find the link to nominate individuals for this award, as well as nomination requirements, HERE.
Nomination deadline: February 14, 2020.