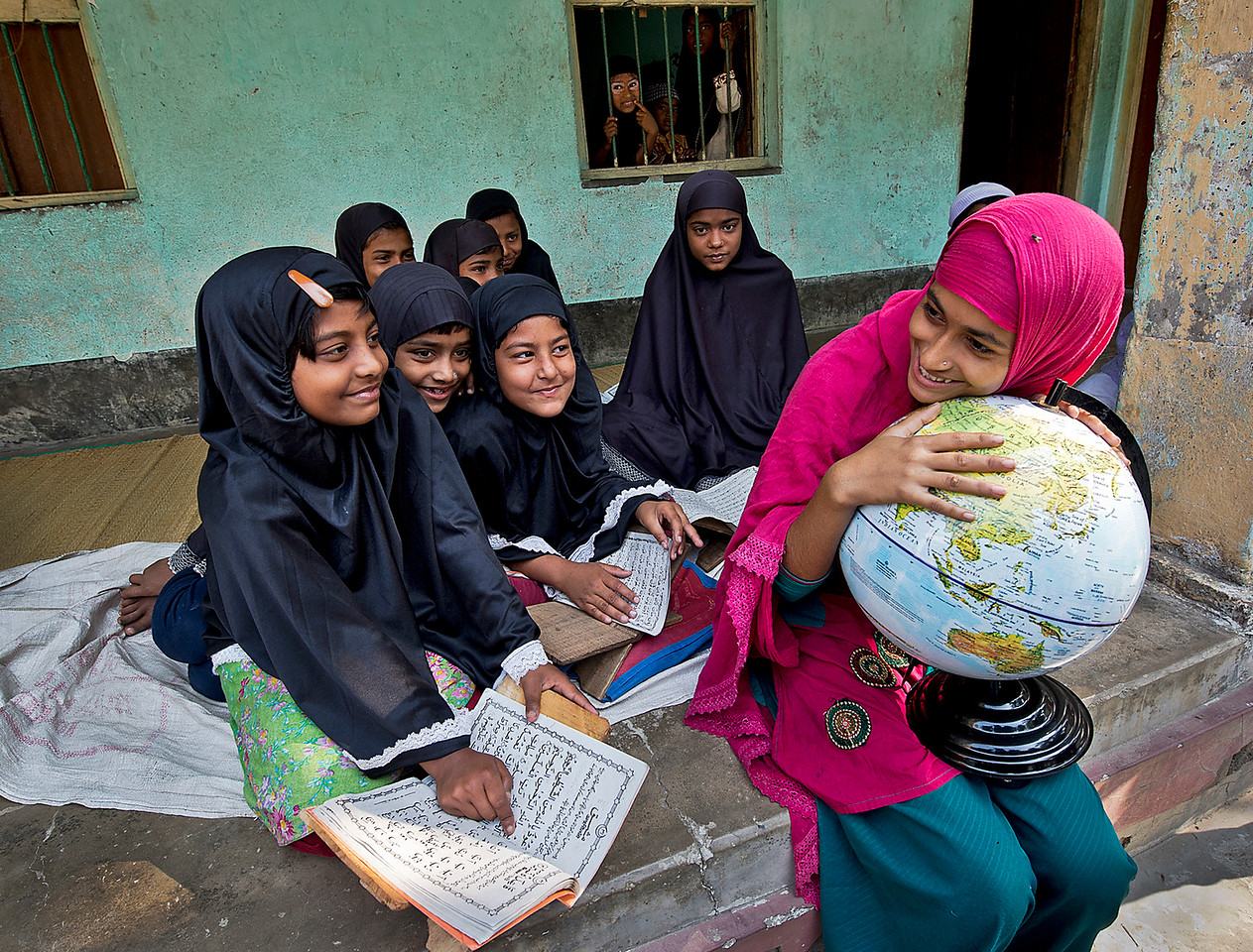 How the U.S. Can Maintain its Position as a Global Leader
Choose to Invest Calls for no Less than $59.1 Billion to be Allocated to the International Affairs Budget
In the face of humanitarian crises, increasing violent conflict, and famine, American leadership across the globe is needed now more than ever. 76 million people will require food assistance this year alone, and we are facing the largest displacement crisis since World War II. Standing with those living in the poorest and most vulnerable places is an investment in a bright future for our country and our world.
As the nation's leading policy advocate for development and humanitarian relief programs, representing over 190 U.S.-based nongovernmental organizations (NGOs) and a combined annual donor base of $15 billion, InterAction recently produced Choose to Invest, our funding recommendations for Fiscal Year 2019. Published annually since 2012, Choose to Invest represents our community's funding recommendations and justifications for U.S. global development and humanitarian programs to the President and Congress.
On February 12, President Trump proposed a 30% cut to the foreign assistance budget from Fiscal Year 2017. InterAction, joining with members of the humanitarian and development community, rejected these proposed cuts to poverty-focused development and humanitarian assistance programs that have already proven to save lives and American taxpayer dollars.
In contrast to the President's budget proposal, Choose to Invest represents a reasonable and responsible topline and sector-specific International Affairs Budget. We maintain that funding for the foreign assistance budget be no less than $59.1 billion for Fiscal Year 2019 and that funding for poverty-focused international affairs programs not come at the expense of other poverty-focused development, global health, and humanitarian programs that engender a safer and more prosperous world.
Building on decades of experience by our InterAction members in nearly every country in the world, each account justification addresses how to maintain U.S. global leadership within the account's sector through sustained funding. Justifications also examine the impact of proposed cuts and explore how to catalyze American leadership through increased funding.
As Congress moves to finalize Fiscal Year 19 appropriations, it is crucial to invest in foreign assistance and fulfill our country's potential to do good in the world. Now is the time to maintain our position as global leaders in the fight against poverty.
Read our FY19 Choose to Invest Recommendations
---
Kevin Rachlin is the director of public policy and government affairs at InterAction