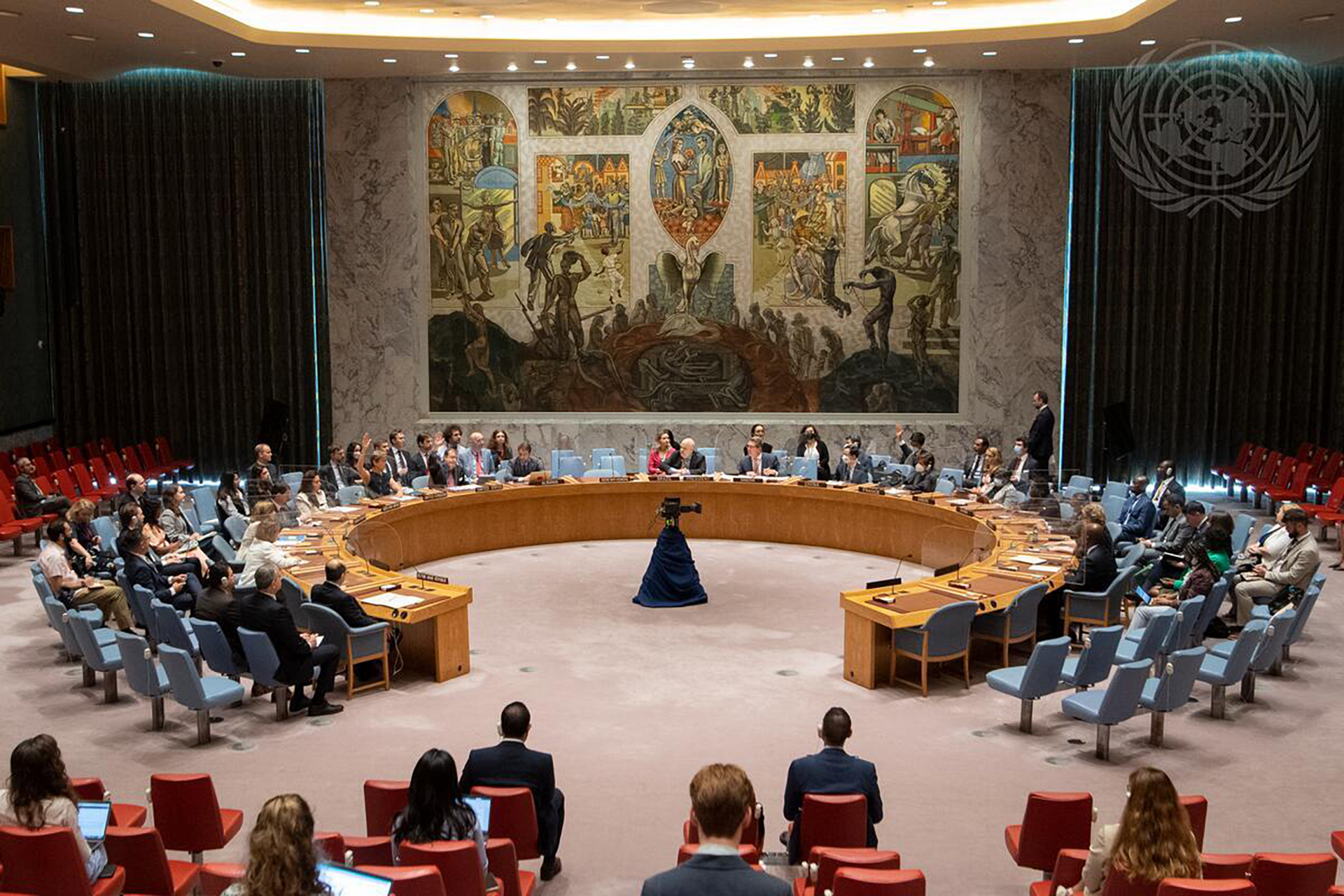 InterAction Community Responds to UNSC Resolution 2642 and its Impact on Humanitarian Assistance to Syria
Last week, on July 12, 2022, the United Nations Security Council (UNSC) adopted resolution 2642, which authorizes the U.N. to continue using the Bab Al-Hawa border crossing to deliver humanitarian assistance into Syria for six months.
The adoption of resolution 2642 came after the failure of council members to enable U.N. cross-border operations to Syria through Bab Al-Hawa on the Syrian/Turkish borders for a period of 12 months. For the past seven years, a 12-month agreement has been in place. Council members have been unable to reach an agreement before the expiration of the existing resolution (2533) on July 10, 2022, for the first time since 2014.
The UNSC initiated the first cross-border resolution for Syria (2165) in 2014—three years after the beginning of the Syrian conflict in 2011—which was driven by the urgent need to provide humanitarian aid to vulnerable populations living in non-government-controlled areas.
The cross-border resolution and its reauthorizations throughout the years have been a vital lifeline for millions of people across Syria (over 2.4 million people in the northwest alone) who were unable to access life-saving assistance due to the continued fighting, insecurity, and bureaucratic impediments—including the inability of the Syrian government to reach these populations effectively and efficiently.
The resolution has also been an effective tool to enable coordination through a Whole of Syria (WoS) approach, which was established in 2015 to bring humanitarian actors working in Syria and in neighboring countries together to increase the overall effectiveness of the response through a cross-border operation.
After 11 years of conflict, the Syrian people, already exhausted by the fighting and displacement, continue to suffer as a result of the fast and disastrous deterioration of the economy, as well as the ongoing COVID-19 pandemic, drought and water crisis, food insecurity, and continued destruction of civilian infrastructure. Cross-line operations (operations from government-controlled areas to non-government-controlled areas) to the northwest have been unable to make any remarkable progress over the past few years, leaving no viable alternative to replace cross-border access. While the adoption of resolution 2642 will enable the continuation of cross-border assistance for six months, the reduced period from 12 to six months will pose a significant risk to the humanitarian response which requires massive planning efforts only available through longer and more sustainable timeframes.
InterAction Members operating in Syria have voiced their concerns about the reduced timeframe of the cross-border resolution and are asking the UNSC to ensure that the authorization of the U.N. cross-border mandate continues beyond January 2023. The lives and livelihoods of Syrians in the northwest are depending on it.
Below is a list of responses from InterAction Members and partners on the ramifications of the UNSC vote: