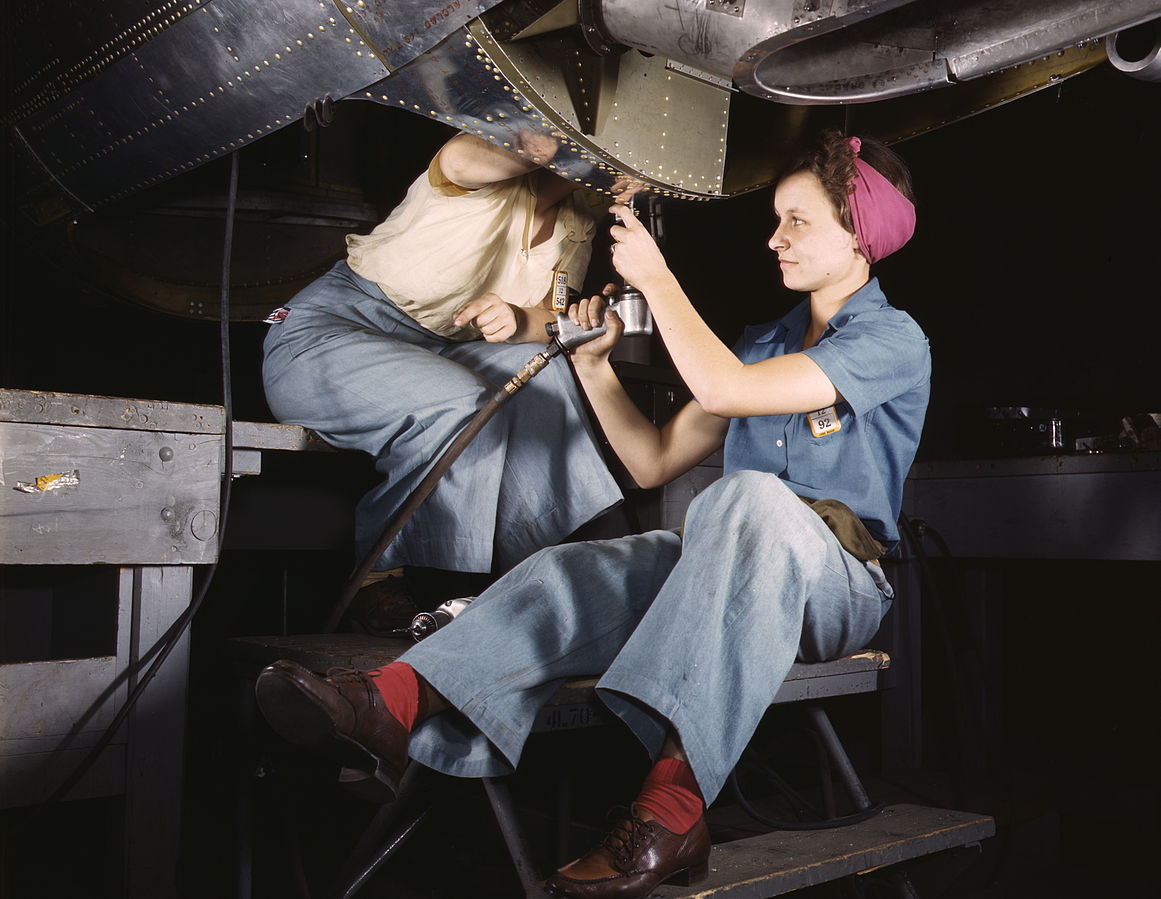 May Day or Mayday?: A Global Snapshot of Women Workers
In 1911, fire engulfed the New York Triangle Shirtwaist Factory trapping workers inside. The owners had locked the stairwells and exits—a common practice at the time to prevent theft. 146 garment workers—123 of whom were women—died, marking one of the deadliest industrial disasters in U.S. history. In the wake of the tragedy, the International Ladies Garment Workers' Union (ILGWU) among others, compelled the U.S. labor movement to enhance all workers' rights. They were supported by women leaders, like Secretary of Labor Frances Perkins, who advocated for conditions that we take for granted today such as the 40-hour work week, workplace safety, and a minimum wage.
May 1st marks International Workers' Day, more commonly known as May Day. Originating in the U.S., but commemorated globally, the day recognizes workers' struggles to improve their conditions. Women's central role in countries' labor movements and economic development are often overlooked along with the gender barriers that limit equality in the workplace and society. Today, we'd like to reflect on the major obstacles that women still encounter at work and share some recent efforts to advance gender equality.
Employment & wage gaps
Globally, only half of working-age women, compared to three-quarters of working-age men, participate in the labor force. Women's participation dramatically decreases when we consider intersecting characteristics like disability status; the UN estimates that 75 percent of women with disabilities are unemployed.
Underlying these gaps are significant legal, cultural, and political barriers. For instance, 104 economies still have gender-based job restrictions which constrain women's work, like policies that enforce inequitable leave, so-called 'appropriate' work hours for women, and prohibit their employment in certain sectors. These policies stifle women's livelihoods and independence, their families' well-being, and limit women's innovations. The economic cost of workplace exclusion is also staggering. The McKinsey Global Institute's report The Power of Parity found that if, "women play an identical role in labor markets to men's, as much as $28 trillion, or 26 percent, could be added to global annual GDP in 2025."
When women do participate in the workforce, they are typically paid less than their male counterparts and are often relegated to low-wage positions and informal jobs. Globally, women in waged employment only earn 77 percent of men's income. Again this gap is exacerbated when we account for other social identities and statuses such as age, race, ethnicity, or disability. In the U.S., women of all major racial and ethnic groups earn less than men of the same group, and earn less than white men.
Workplace harassment
From Hollywood to Hanoi, women across industries often deal with harassment and hostile work environments to maintain positions. Workplace harassment, especially sexual harassment, is a common part of every culture. Women are disproportionately the target of abuse, but people can be harassed and discriminated against because of a variety of social identities including their age, sex, gender, disability, religion, race, and ethnicity. The U.S. Equal Employment Opportunity Commission reports that up to 85 percent of women in the U.S. experience sexual harassment at work. The majority of incidents are unreported in-part because three-quarters of survivors experience retaliation.
The World Policy Analysis Center found that 68 countries don't have workplace protections against sexual harassment. This leaves 424 million women with no legal option when they are harassed. Even with workplace protections, poor enforcement or retaliation mean workers can't seek justice.
This year, World Vision, along with more than 110 InterAction members, pledged to uphold a work environment free from sexual abuse, exploitation, and harassment by signing the CEO Pledge on Preventing Sexual Abuse, Exploitation and Harassment by and of NGO Staff. The pledge represents a commitment to strengthen policies and accountability and to foster a reporting and learning culture which benefits both NGO staff and the communities in which we work.
Economic empowerment
How do we ensure that all women not only have access to markets, but that they can benefit from their labor? Economic empowerment is not just defined by the ability to work but to so freely, safely, with dignity, and to control one's income and resources. If husbands or family members take away or control a woman's wages, they limit her economic empowerment.
In March, the Coalition for Women's Economic Empowerment and Equality (CWEEE) launched to advance women's economic empowerment and equality as a foreign policy priority of the U.S. government and multilateral development institutions. The 18 members include NGOs, think tanks, research, and advocacy organizations. The coalition's principles emphasize that women's economic empowerment depends on women's agency and ability to exercise their rights to education, land and property, freedom of association, and collective bargaining to name a few. CWEEE maintains that we must address the legal and institutional barriers and social norms which limit the inclusivity of labor markets and societies.
We know that gender inequalities won't improve on their own. Last year, the World Economic Forum found that the global gender gap in economic participation is widening, and it's the biggest that it's been in a decade. Given the growing disparity, it's estimated that it will take 216 years to close the economic gap between men and women. By joining CWEEE and continuing to fight sexual harassment, we are addressing the barriers that limit women's entry and success in the workplace. This May Day let's remember those, like Frances Perkins, who fought for our rights and pay it forward by ensuring our organizations and programs are places where everyone can thrive.
The blog was written by Krista Bywater, PhD., Gender & Social Inclusion Specialist, World Vision