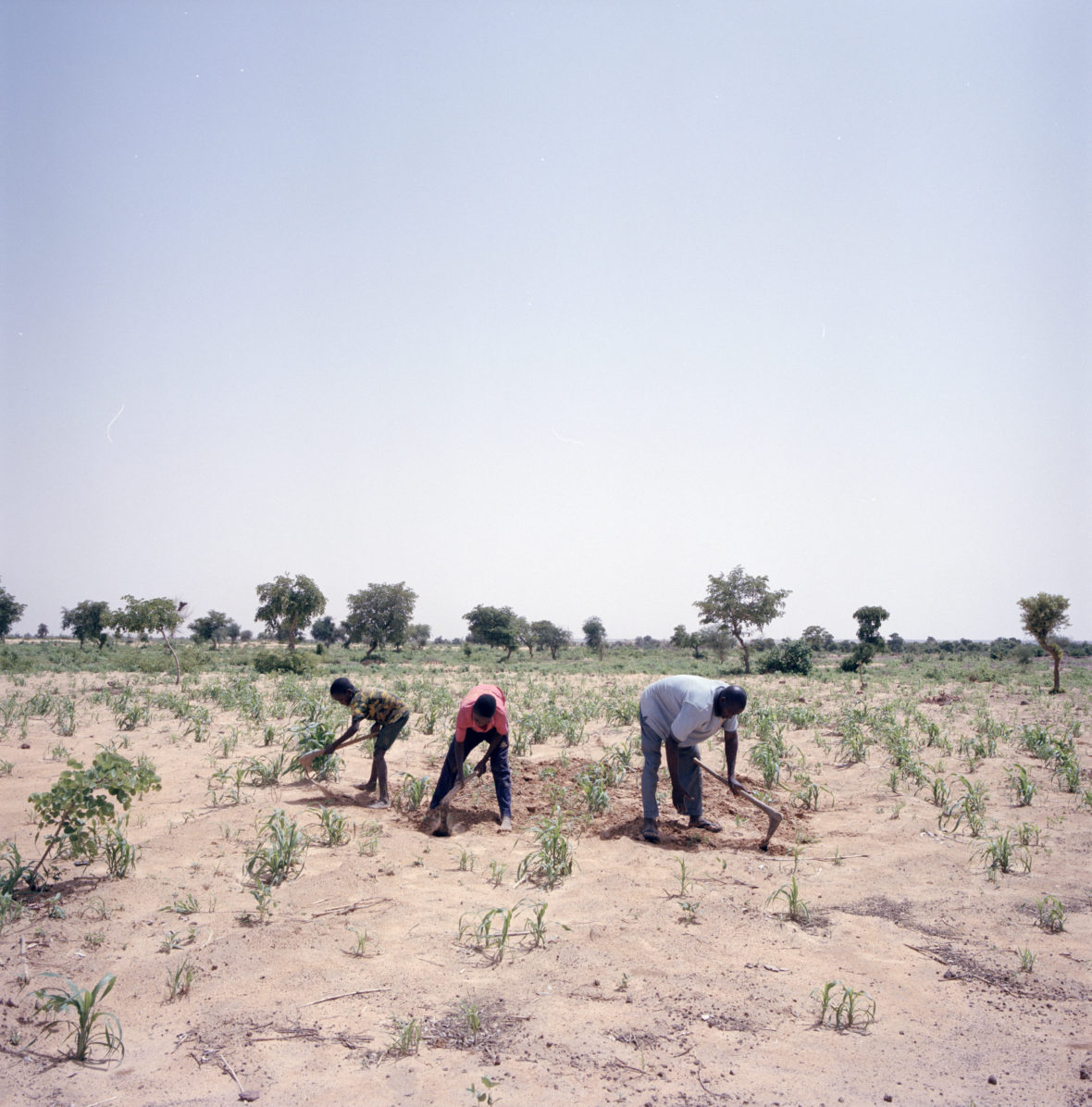 Niger: The 5 things you need to know
Despite relative peace for years, the landlocked country of Niger is fighting a virtual war against poverty and hunger. We bring you the fast facts on one of the world's poorest countries.
In 2016, the UN rated Niger the 2nd least developed country in the world with chronic high levels of malnutrition and poverty. Recurring climate shocks have left the country unable to produce enough food for its ever-growing population. While Niger itself is at peace, conflict and epidemics in neighboring countries have spilled over into its borders, further exacerbating the severe threats to lives and livelihoods.
Niger at a glance:
Population: 19.8 million
49% of the country lives in poverty, earning less than $1.90 per day
81% of the population lives in rural areas
20% of the population does not have enough food
1. NIGER HAS ONE OF THE FASTEST GROWING POPULATIONS IN THE WORLD
According to the UN, while Africa's population is expected to double by 2050, it will triple in Niger. With population rates hovering around 4% a year, its population is the fastest growing in the world. Coupled with the world's highest total fertility rates, Niger's population growth is one of the largest reasons the country can't break the cycle of poverty.
Contraception is often a taboo subject in Niger, where family size is tied to social status. Currently, the country, which is heavily reliant on subsistence farming, struggles to produce enough food to feed all its citizens. With farmers at the mercy of extreme conditions and weather, it does not appear that food production will be able to keep up with population growth in the future. And as more and more young Nigeriens seek employment, the economy is unable to supply enough jobs.
2. NIGER IS EXTREMELY VULNERABLE TO CLIMATE SHOCKS
Landlocked Niger is not just one of the world's poorest countries, it is also one of the hottest. Four-fifths of the northern part of the country is desert and one-fifth of the southern part is savanna, making agricultural production a challenge — and that's without the erratic rainfall patterns and frequent droughts. When crops don't grow, people simply are unable to eat.
Even when the rains do fall, they don't last long enough for seeds to mature. Droughts in Niger have triggered food crises that have forced displacements, caused children to leave school, and sent malnutrition levels soaring. Often, climate shocks strike blows to communities already reeling from previous crop failures. Already vulnerable populations backslide further into hunger and poverty, making it even more difficult to regain assets lost to drought, let alone escape poverty.
3. NIGER STRUGGLES WITH HUNGER
Niger is almost twice the size of France, yet in this vast country of around 20 million people, 20% don't have enough food to eat. This is particularly true for the 81% of the population that lives in rural areas, where there is little access to markets. This year alone, almost two million will need some form of food assistance, despite a relatively average harvest. More than 40% of children under five here suffer from malnutrition, but it is a challenge to get children the proper treatment they need with limited health services.
The recurring periods of drought have forced farmers to leave their homes and seek arable land to plant crops desperately needed to feed their families. Across the Sahel, a regional belt that spans nine countries in Africa, more than 30 million face food insecurity due to poverty, conflict, and climate change. In Niger, the displacement of farmers disrupts agricultural production. Illness caused by hunger impacts a family's ability to earn a living, which only increases food insecurity. During Niger's massive food crises in 2005 and 2010, many schools closed as children left, or were too ill to attend.
4. NIGER IS FREQUENTLY IMPACTED BY CONFLICTS OUTSIDE ITS BORDERS
Niger has experienced relative peace in the last several years, however conflicts in neighboring countries have taken their toll. Violent extremism in northern Nigeria has caused millions of Nigerians to flee across the border, straining limited resources. Compounding this already unstable situation, are the increased security concerns caused by insecurity in Libya, and spillover from the conflict in Mali. After a military coup in 2012, armed groups took over the north, where Mali shares a border with Niger. The fighting and conflict there continues to this day, causing hundreds of thousands of Malians to flee the country, and seek safety in Niger.
5. SO, WHAT CAN BE DONE?
While the government has made considerable investments in expanding basic services such as health and assistance programs since 2010, confronting widespread malnutrition and poverty is limited by the financial and logistical constraints.
This is why many people rely on international agencies like Concern. Since 2005, Concern has been delivering a health, food security and education program in the Tahoua region. This includes preventing malnutrition by strengthening the healthcare system and providing training and support in the form of medicine, therapeutic food and equipment. Concern has also supported the Ministry of Public Health to manage and prevent severe acute malnutrition among vulnerable children.
Knowing that most of Niger's population relies on farming to earn a wage and provide food for their families, Concern is distributing seeds that are better able to cope with Niger's changing climate. We also train farmers on better techniques, to improve their crop yields.
Sustainably breaking the cycle of poverty is not just about providing support when people are most urgently in need. Concern is working to ensure that the people of Niger also look forward to a healthy and resilient future. This includes working with the most vulnerable families to enable them to successfully grow their own food and help them find alternative ways to earn a living.
---
This blog post was originally published at www.concernusa.org