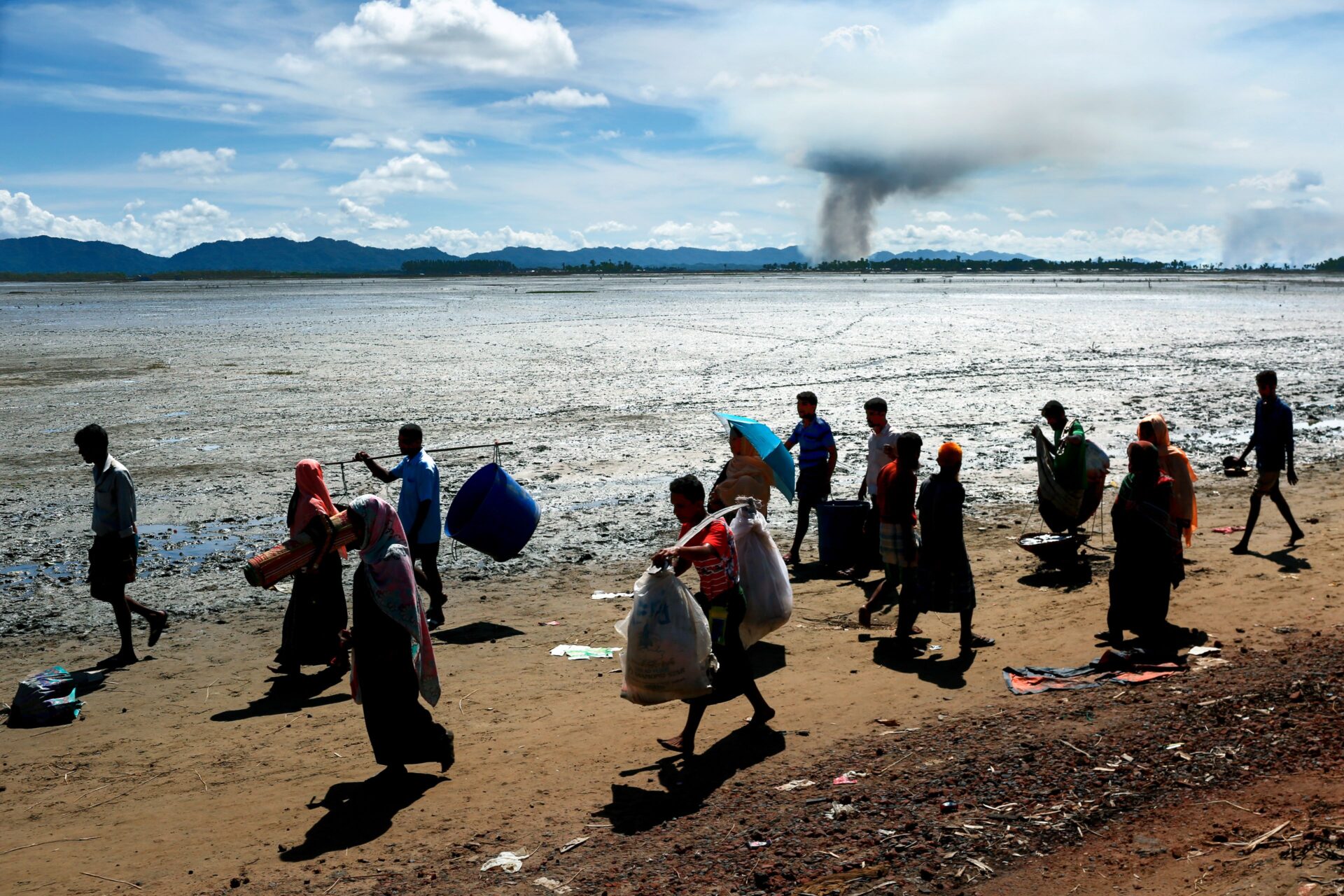 Outcomes from the Inaugural U.S. Conference on Housing, Land, and Property in Crisis Contexts
Displacement, whether caused by disaster or conflict, is fundamentally connected to housing, land, and property (HLP) rights. HLP issues have the potential to fuel conflicts or arise because of a conflict or disaster, and addressing these issues effectively is crucial to peacebuilding, crisis response, and development.
To raise awareness of the importance of HLP issues across humanitarian, development, and peacebuilding work, InterAction, IOM, Habitat for Humanity, Global Protection Cluster HLP AoR, and Verent Solutions, with support from USAID/BHA, held the inaugural U.S. Conference on Housing, Land, and Property in Crisis Contexts with Howard University's Department of Architecture on June 5 and 6. An outcomes document is attached.
HLP rights are broadly defined as the set of laws, standards, and principles that safeguard the human right to establish oneself in a chosen location, free from the fear of displacement, infringement, or arbitrary eviction. These rights also support access to natural resources, food, education, healthcare, and other essential livelihood services, and they extend beyond ownership as defined by law, encompassing informal, public, private, and collective HLP assets.
It is also important to recognize that HLP issues disproportionately affect women and the most marginalized groups in society. Consequently, HLP becomes essential for inclusive programming that seeks to ensure the well-being and empowerment of all individuals.
Prior to undertaking activities related to humanitarian aid, development, or peacebuilding, it is imperative to understand and address HLP issues. Nearly all these interventions require access to land, housing, property, or natural resources. These can include accessing livelihood services, supporting land restoration activities, constructing shelters and planning settlements, drilling wells and boreholes, or establishing temporary housing.
However, despite the importance of HLP issues across crisis response and prevention programming, there is a lack of understanding among practitioners of what HLP is, how to address HLP concerns, and whose role it is to address HLP issues.
To address this lack of understanding, the conference brought together over 80 participants from humanitarian and development NGOs, U.N. agencies, international organizations, academics, donor organizations, think tanks, and organizations specializing in land tenure and property rights.
Over the two days, participants shared experiences and practices relating to HLP issues faced by displaced and at-risk people and communities internationally and in the U.S. It aimed to develop a community of practice and identify steps forward to improve the lives of crisis affected people.
Participants discussed a range of issues, including:
Trends and challenges in HLP programming.
Coalition, network, and movement building for HLP advocacy.
Impact of HLP rights on women's socioeconomic empowerment.
Risk climate change poses to housing security across the world.
Role HLP issues play in driving conflict.
Need to apply a racial justice lens to HLP issues.
How communities' collective rights to HLP are often overlooked in crisis responses.
What the ideal HLP response would look like.
Based on conversations and discussions held at the conference, organizers developed an outcomes document calling for practitioners and donors responding to and preventing crises to ensure that HLP is systematically addressed in crisis preparedness, response, and recovery. In addition to an agreement to hold a second conference in 2024, conference outcomes included calls for promoting the profile of HLP through more learning, collaboration, and resources.
The full list of recommendations can be found HERE. The summary proceedings are available HERE.
Additionally, watch the event recordings from Day 1 and Day 2 below.
For more information or to get involved, please contact Juli King.
—
Melina Holder is an HLP consultant for the International Organization for Migration (IOM), providing capacity building and operational support to IOM's global teams. She has developed HLP and tenure security guidance for emergency rental assistance to Venezuelan refugees in Latin America and the Caribbean (LAC), as well as HLP toolkits for Shelter and Settlements and Camp Coordination and Camp Management practitioners.