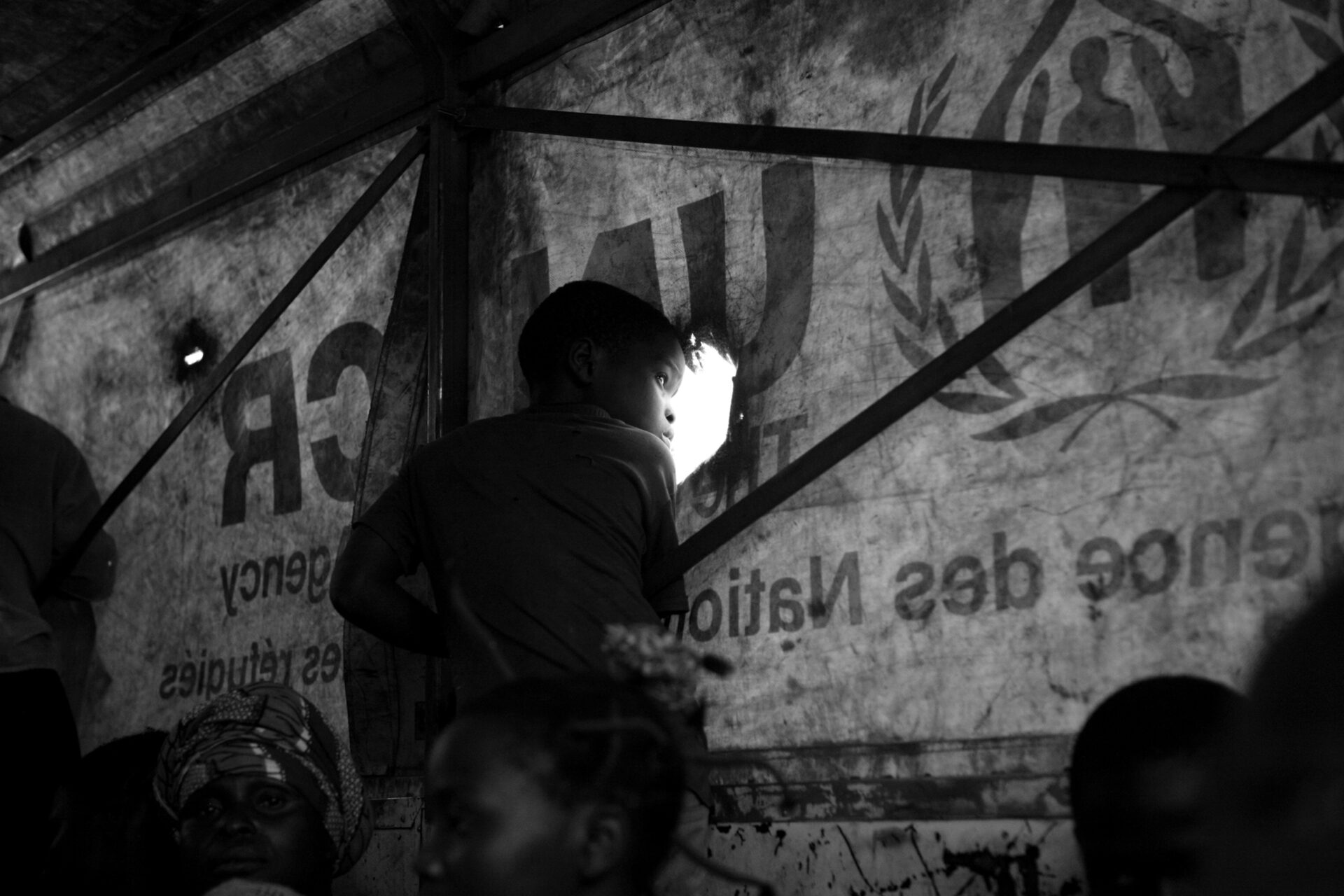 Prioritize the Mental Health of Refugees
The number of people forced from their homes due to persecution, conflict, and violence has now reached an estimated 103 million. Exacerbated by the Ukraine crisis—which entered its second year in February—this figure increased by 14 million in 2022 alone.
While the numbers themselves are staggering, a lesser known and understood reality is that almost all people affected by emergencies will experience some level of distress, often magnified when mass displacement occurs. The majority of people cope and become resilient after receiving the necessary support. However, many require additional mental health and psychosocial support (MHPSS) as they manage the daily stressors of displacement, adapt to new and unexpected circumstances, and process experiences that caused them to flee their homes.
According to the World Health Organization (WHO), refugees and migrants have a higher prevalence of mental disorders—such as anxiety, depression, post-traumatic stress disorder (PTSD), and even psychosis—linked to the cumulative effects of past experiences, which are heightened by the daily stressors of displacement.
The U.S. Congress has an opportunity to help by passing the Mental Health in International Development and Humanitarian Settings Act, or the MINDS Act. Spearheaded by Senator Bob Casey (D-PA) and Rep. Susan Wild (D-PA), the MINDS Act was introduced in March and supports the integration of mental health services in U.S. foreign assistance programming, with a particular focus on children and their families.
During a recent trip to see first-hand the work of Jesuit Refugee Service (JRS) in Poland, I met several Ukrainian refugees who spoke about the mental health toll the war has taken on them and their families. Yuliia, a 31-year-old from Donetsk, arrived in Poland in March 2022, but has been coping with conflict and displacement since 2014 when separatists took power in her hometown.
Yuliia is now living alone in Poland, balancing several jobs to try and rebuild her life. "I didn't even realize myself how much I was hurt," she said. "Our Ukrainian society is traumatized now. It's one thing to come to a new country as an immigrant, it's another when you're fleeing war. You can't adjust quickly."
Yuliia started by meeting with a social worker in Poland and was able to talk through her experiences. She now meets regularly with a psychologist, describing the services she's receiving as "treatment for the soul." But while Yuliia has received the physical and social support she needs, many countries dealing with disasters and conflict are unable to properly respond to the mental health challenges faced by those who have been displaced. This is the void that the MINDS Act would help fill.
According to a Lancet Commission report, global allocations for mental health have never risen above 1% of health-related global development assistance and currently stand at only 0.1% for children and adolescents. This is despite data that suggests one in five people in post-conflict settings experience a mental health condition compared to one in 14 in the general population. Clearly, the need has far outpaced the number of resources allocated to these critical interventions.
By prioritizing mental health in countries that have welcomed refugees—especially with the financial support of donors like the United States—foreign assistance can help ensure that communities impacted by displacement will have a better chance of recovering and building back better.
Now is the time to place a spotlight on this important issue. We must do everything in our power to improve global mental health outcomes for the most vulnerable. Refugees like Yuliia will forever be impacted by their experience of war, yet it doesn't have to define them. With the right tools and enough support, they can move forward and reimagine their futures.
—
Giulia McPherson is the Director of Advocacy & Operations at Jesuit Refugee Service/USA and the author of a new report "Coping With Displacement: Integrating MHPSS in Refugee Assistance Programs." You can follow her on Twitter @GiuliaMcPherson.