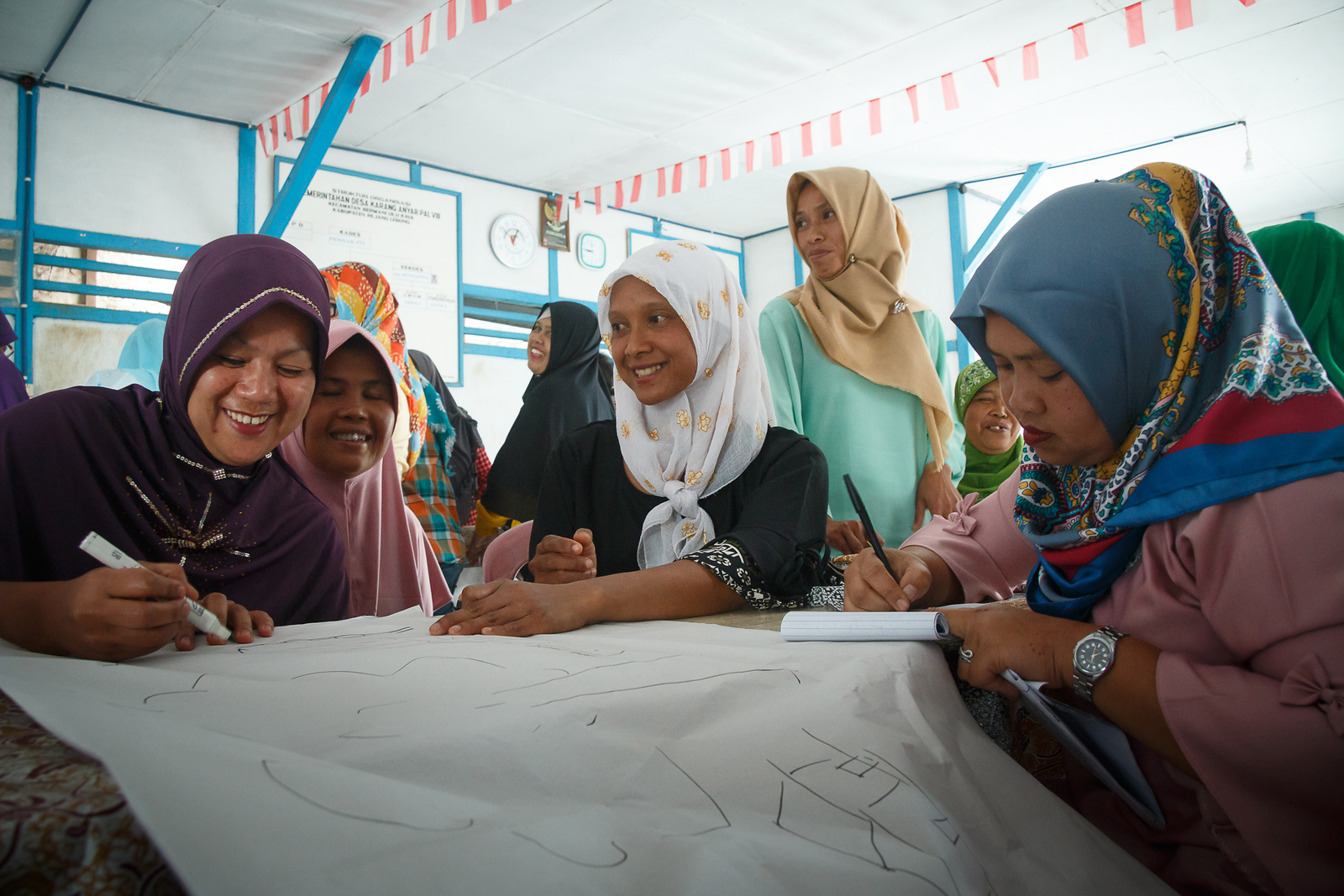 Recognizing InterAction Member Humanitarian Aid Workers in the Field
World Humanitarian Day 2022
The InterAction Humanitarian Award recognizes an individual or individuals whose work reflects important leadership qualities in humanitarian practice, such as courage, initiative, creativity, grace under pressure, integrity, and sacrifice.
For this year's 2022 Humanitarian Award, InterAction honored Zuhra Wardak, Director of Compliance, Ethics, and Gender for the International Rescue Committee Afghanistan, at our annual Forum.
We received over 25 nominations for the Award and were inspired by our Members' incredible work worldwide. Therefore, we would like to take a moment to honor more of these individuals on World Humanitarian Day (WHD).
World Humanitarian Day takes place every year on August 19 to recognize humanitarian workers and those who have lost their lives working for humanitarian causes. The theme of WHD this year is #ItTakesAVillage, based on the saying: it takes a village to raise a child.
It likewise takes a village to support a person in a humanitarian crisis. The humanitarian "village" includes friends, families, and neighbors; local volunteers and community-based organizations; local, national, and international NGOs; U.N. agencies; and everyone who works together to provide lifesaving health care, shelter, food, water, and protection to people in a crisis.
In telling the stories of our InterAction Member colleagues working around the world at the program implementation level, we hope to showcase the value and impact of their work as part of the village providing life-saving humanitarian assistance.
---
Dr. Abdou Sebushishe, Senior Advisor, Global Health Technical Unit, International Medical Corps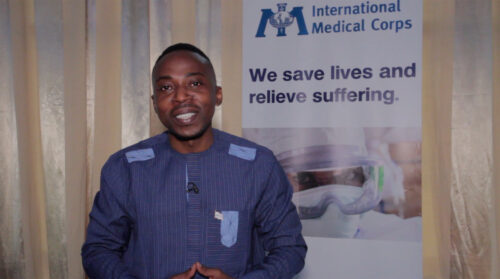 Dr. Abdou Sebushishe is a doctor and Senior Health Advisor at the International Medical Corps who has been on the frontlines of humanitarian crises in Afghanistan, Liberia, and Rwanda. Growing up in Goma in the Democratic Republic of the Congo, Dr. Abdou witnessed the effects of poor sanitation when Rwandan refugees in Goma faced a devastating cholera outbreak. It was then, at age nine, that he decided to become a doctor. In 2019, he joined International Medical Corps as Medical Director to help prepare South Sudan for a potential Ebola outbreak. By February 2020, the risk of Ebola spreading from the Democratic Republic of Congo was waning, and the program was set to close—and then COVID-19 hit. Dr. Abdou sprang into action, working with the Ministry of Health to implement a national COVID-19 response plan, coordinate treatment facilities, and provide clinical training to doctors and nurses. Thanks to his diligence and commitment, International Medical Corps' health facilities in South Sudan remained open during the COVID-19 pandemic, serving—and eventually vaccinating—thousands of people. In addition, Dr. Abdou continued seeing and treating patients and ensured his staff had the resources and protective equipment they needed to provide lifesaving care without contracting the virus themselves.
---
Halyna Tytysh, President of Smart Osvita (Partner of ChildFund International)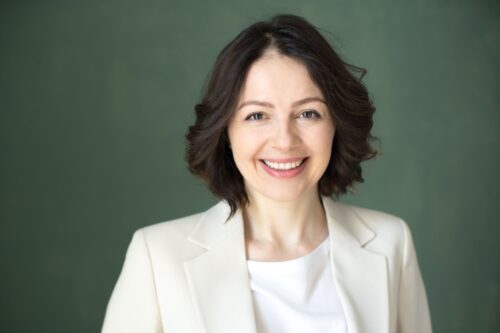 Halyna Tytysh has led Smart Osvita, a Ukrainian NGO focused on educational reform, since 2016. In that role, she developed numerous initiatives to strengthen the capacity of schools and teachers and to promote inclusion and democratic values within Ukraine's education system. When Russia invaded Ukraine, Ms. Tytysh and her team pivoted quickly to supporting education in a humanitarian context. Working in very dangerous conditions, Smart Osvita set up a platform to provide online schooling and psychosocial support for children unable to attend regular classes. Many of those children are extremely traumatized after fleeing from their communities or being forced to hide in basements used as makeshift bomb shelters. More than 45,000 school-aged children have attended the online classes and support sessions provided by Smart Osvita. This platform also enables more than thirty Ukrainian teachers to continue their professional work and maintain contact with children. As the conflict and humanitarian crisis have progressed, Ms. Tytysh and Smart Osvita have branched out beyond education to help deliver other types of assistance, including organizing and distributing relief supplies to an IDP shelter located in Vorokhta. These have become invaluable humanitarian initiatives to support vulnerable Ukrainian children and their families.
---
Mohamed Ag Iknad, Humanitarian Access Coordinator, International Rescue Committee Mali Program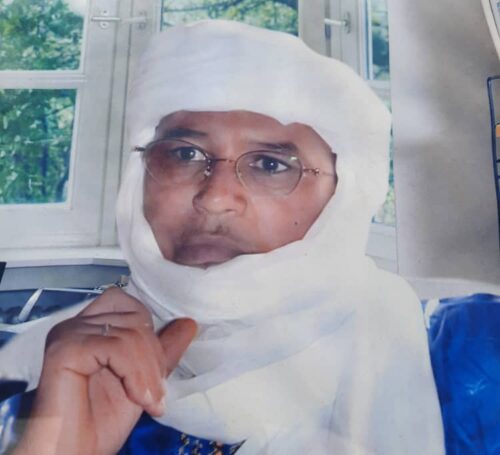 Mohamed was the first colleague the International Rescue Committee (IRC) recruited for the opening of its mission in Mali in 2012. He has been integral to the mission's institutional memory, contributing to its continual growth. As head of the security department, he was responsible for overseeing and ensuring the safety and security of more than 250 colleagues. In Mali's remote and complicated security areas, Mohamed's dependability and critical networks deepened contacts among key leaders of armed groups and Malian civil society, assisting the safety of IRC staff. He also contributed to resolving any significant incidents in the mission, including direct involvement in resolving numerous detentions and threats of kidnappers. Mohamed has always remained committed to providing humanitarian assistance, as demonstrated through his contributions to the opening of the mission in Niger and his support of access for the mission in Burkina Faso. Above all, Mohamed demonstrates his integrity as a leader by ensuring respect for humanitarian principles and the security and safety of each IRC employee and partner.
---
Borys Yaschuck, Country Director Afghanistan, Relief International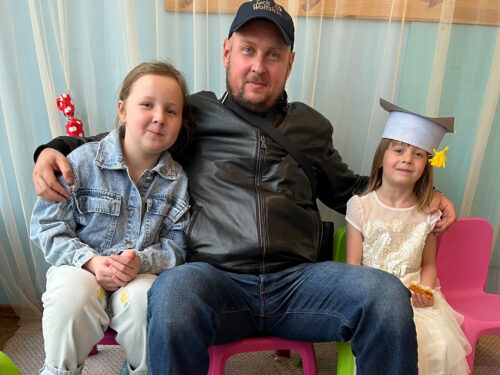 Borys was Relief International's country director in Afghanistan before the Taliban took over in August 2021. He was evacuated only briefly and then returned to continue to work with the local team restarting programming under very challenging conditions. He continued to support the team and provide essential services to the Afghan people—all while his own country, Ukraine, was being attacked by Russia. While his family was inside Ukraine, he worked to facilitate a smooth transition to his successor in Afghanistan. He returned to Ukraine to provide much-needed aid to an in-country hospital, serving the growing health needs of his community. Borys continues to show his dedication, courage, and positive human spirit as he seeks to alleviate human suffering in two of the most complex humanitarian crises now facing the world.
---
Asia Kambal, Sudan Project Manager, Internews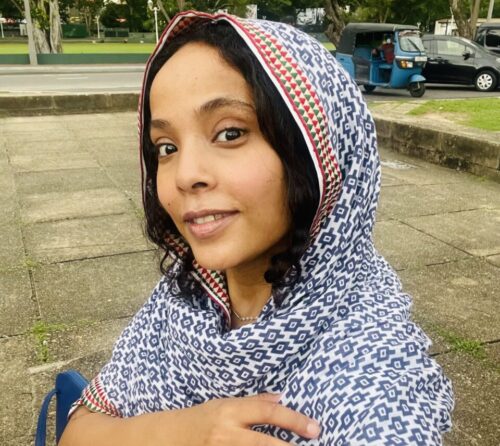 Asia has served as Project Manager at Internews for their COVID-19 mis- and disinformation response in Sudan for the past two years. Her ethics, empathy, and creativity in leading a team—not only through a global pandemic but also through a coup that forced the displacement of herself and her team—have been truly exemplary. Through her perseverance, she has built fruitful relationships with the Risk Communication and Community Engagement community and the Sudan Ministry of Health. She has shared early warning messages on potential violence with key actors after flagging social media posts and has actively advocated for an information needs assessments for the Tigrayan refugees in Sudan. She is genuinely committed to her mission to bring relevant and actionable information to those in crisis and who need it most. Asia always has an ear to the ground to keep up with the changing humanitarian context of Sudan. She is always prompt at proposing crucial pivots to answer the affected community's changing needs better and complement humanitarian partners' work.