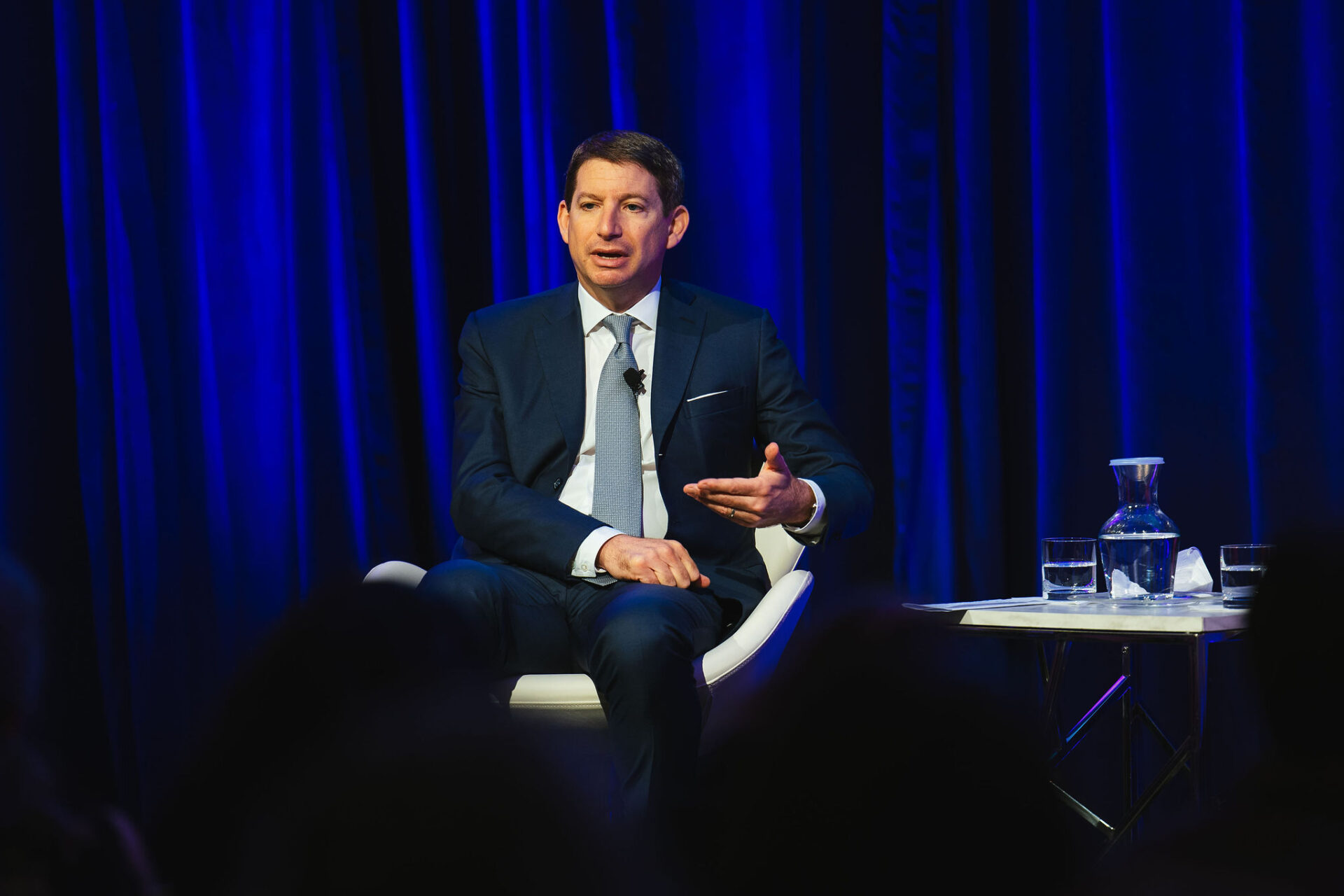 Forum 2022
USAID Administrator Power and Others Tackle Shifting Power in the Context of Global Food and Climate Crises at InterAction
InterAction's annual Forum brought together organizations, change-makers, and executives from the public, private, and NGO sectors to create a cross-sector conversation that provides solutions to pressing global challenges.
At Forum 2022, which took place June 15-16, attendees networked and engaged with leadership from pivotal foundations, governments, global industries, the U.N., and national civil society organizations.
USAID Administrator Samantha Power discussed the ongoing global food crisis during the opening plenary at this year's Forum, touching on what the international community can do to provide relief as well as how to close the aid gap as needs rise beyond current budget allocations. As the compounding impacts of the war in Ukraine and climate change wreak havoc on global food systems, Administrator Power emphasized the significant long-term impacts of the crisis, calling it a "once-in-a-century" moment. She also emphasized that shifting power to local actors can create an immediate positive impact on the frontlines of crises (see the full video of her session below).
Scott Nathan, CEO of the U.S. International Development Finance Corporation, and Alice Albright, CEO of the Millennium Challenge Corporation (MCC), also weighed in on global crises, their organizational approaches, and how our community can best come together to address these issues. Albright emphasized the need for self-evaluation and reflection and urged NGO sector leaders to "use our human tools to meet the moment." Scott Nathan also spoke on the immediate opportunity to rally the private sector to respond to the food crisis saying, "there's a lot of innovative businesses and opportunities to…lend to small farmers around the world. We need to focus on…rallying private capital for opportunities around the world."
In addition, sector leaders from across our NGO community, including,  Dr. Tessie San Martin, CEO of FHI 360, Dr. Chloe Schwenke, President, Center for Values in International Development, and Jocelyn Brown-Hall, Director, Liaison Office at Food and Agriculture Organization of the United Nations, spoke on topics such as food security, PSEAH, climate change, and diversity, equity, and inclusion (see the full list of speakers and sessions here). But locally-led approaches were the star of the show this year, as the goal of shifting power to local actors became apparent across discussions of humanitarian and development practice.
Finally, the winners of the Disability Inclusion Award, Humanitarian Award, and Julia Vadala Taft Outstanding Leadership Award took the main stage to offer insight into their success and practices, how other NGOs can follow suit, and the increasing need for strong international leadership in these unprecedented times. Read more about our award winners here.