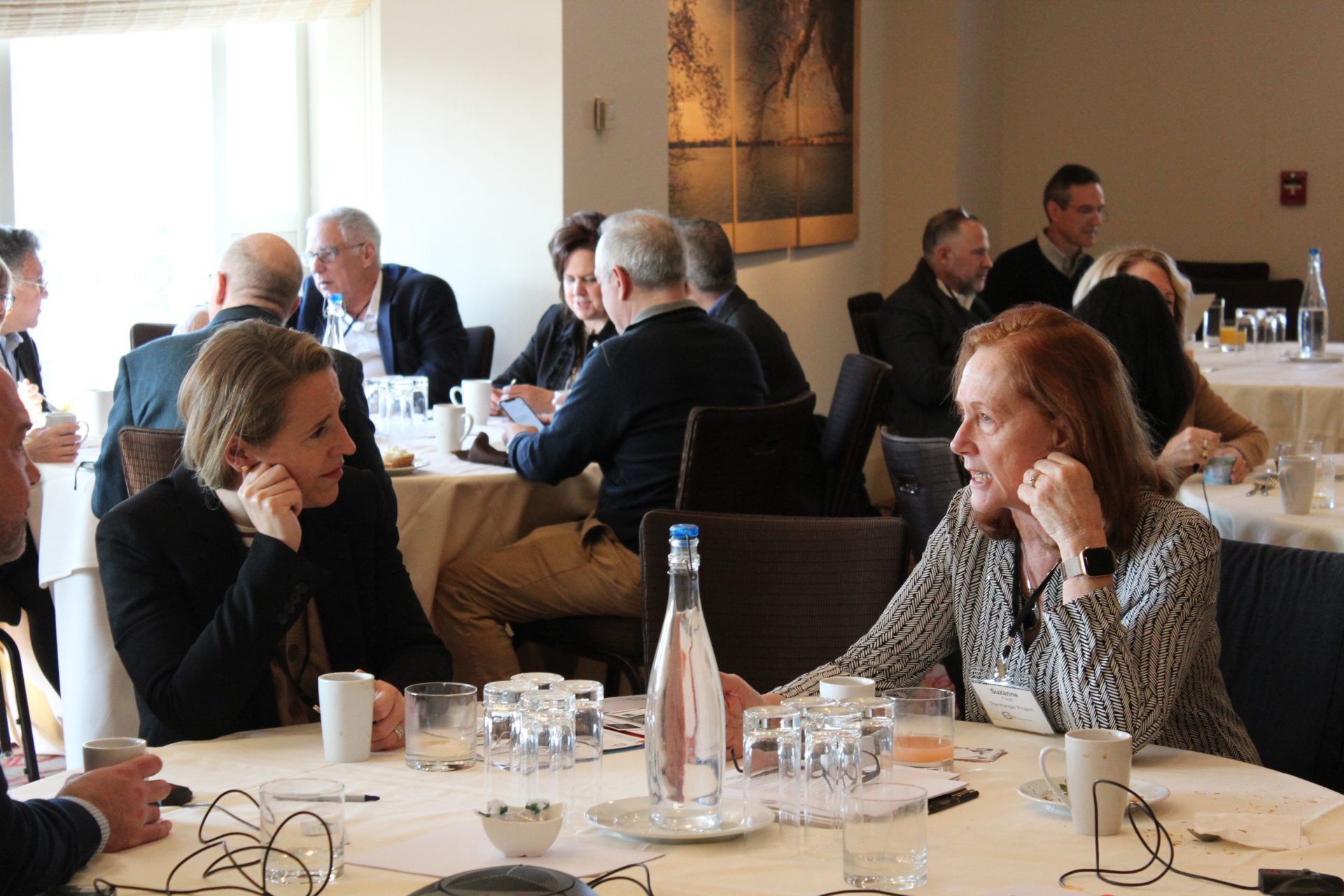 CEOs of Seven Leading International Development and Humanitarian NGOs Join InterAction's Board of Directors
WASHINGTON — Leaders from seven leading international relief and development organizations were recently appointed to the InterAction board of directors.
These individuals and their organizations are committed to addressing some of the most pressing challenges of our day – from human rights violations to poverty, to hunger and disease.
Learn more about our newest board members:
Dianne Calvi, CEO of Village Enterprise, has over 20 years of international management experience. Prior to joining Village Enterprise, Calvi served as the president of Bring Me A Book Foundation, a literacy nonprofit with international partnerships in Hong Kong, Malawi, Mexico, and Guatemala. Previously, she worked in sales and marketing for Microsoft, Xerox, and Montedison in Milan, Italy. She has also served on several nonprofit boards. Calvi received a BA from Stanford University and an MBA from Bocconi University (Milan, IT) on a Rotary Ambassadorial Scholarship.
Carol Jenkins is the president and CEO of World Learning Inc. and has served in multiple positions at World Learning for more than a decade. Jenkins first joined in June 2007 as senior director of international programs after a 16-year career in humanitarian aid and development. She spent seven years at the organization, including three years as head of its International Development and Exchange, and returned in 2014 after a year of working on business and program development for World Vision in East Africa. Prior to joining World Learning, Jenkins was director of program development for International Medical Corps, where she managed a team to improve the quality of field programs and expand the coverage to project recipients.
Abby Maxman joined Oxfam America as its president in 2017. She brings over 25 years of experience in international humanitarian relief and development to her new post. Prior to joining Oxfam, she served as Deputy Secretary General of CARE International in Geneva, providing leadership of the Secretariat and across the CARE confederation. She previously served as vice president of International Programs & Operations for CARE, overseeing regional management units and their country offices in East & Central, West and Southern Africa; Latin America & the Caribbean; Asia; and the Middle East/Europe. Prior to CARE, Maxman worked with the U.S. Peace Corps, UN World Food Programme, the EPA, and the USDA.
Eskinder Negash, president and CEO of the U.S. Committee for Refugees and Immigrants, brings nearly 40 years of nonprofit management experience, working on behalf of refugees and immigrants and managing nonprofit social service agencies. Prior to USCRI, Negash served as director of the Office of Refugee Resettlement (ORR), the largest government funded refugee resettlement organization in the world. With a budget of over $1.5 billion, the ORR plays a critical role in providing essential services to a wide range of vulnerable people through the Resettlement Program, Rescue & Restore anti-trafficking campaign, and the Unaccompanied Children's Program. Under his leadership, ORR served more than 850,000 people in six years.
Michelle Nunn is president and CEO of CARE USA, a leading humanitarian organization that fights global poverty and provides life-saving assistance in emergencies. Nunn, who took the helm of CARE in July 2015, has devoted her career to civic and public service as a social entrepreneur, a nonprofit CEO and a candidate for U.S. Senate. She co-founded the volunteer-mobilization organization Hands On Atlanta, growing its volunteer engagement model from a single entity to a national network of more than 50 affiliates.
Michael J. Nyenhuis, Americares president and CEO, directs the world's leading nonprofit provider of donated medicine and medical supplies. Nyenhuis has oversight of all Americares offices worldwide, including its operations in the U.S., El Salvador, Haiti, India, Liberia, Nepal, the Philippines and Tanzania. A global health professional with more than 20 years of experience, Nyenhuis joined Americares in 2014. He previously served as president and CEO of MAP International. Nyenhuis serves on the Leadership Council of Concordia, a nonprofit, nonpartisan organization dedicated to fostering, elevating, and sustaining cross-sector partnerships for social impact.
Aleem Walji is the CEO of Aga Khan FoundationUSA. Previously, he was chief innovation advisor within the Leadership, Learning, and Innovation Vice Presidency at the World Bank Group. As director of the World Bank's Innovation Labs, Walji led initiatives that leverage open data, mapping and information technology to improve service delivery to the poor. He also supervised the Development Marketplace program. Walji previously served as a head of global development initiatives at Google.org, with a focus on eastern Africa, where he led efforts related to increasing transparency and accountability in government and supporting the growth of small and medium-sized enterprises in Africa.