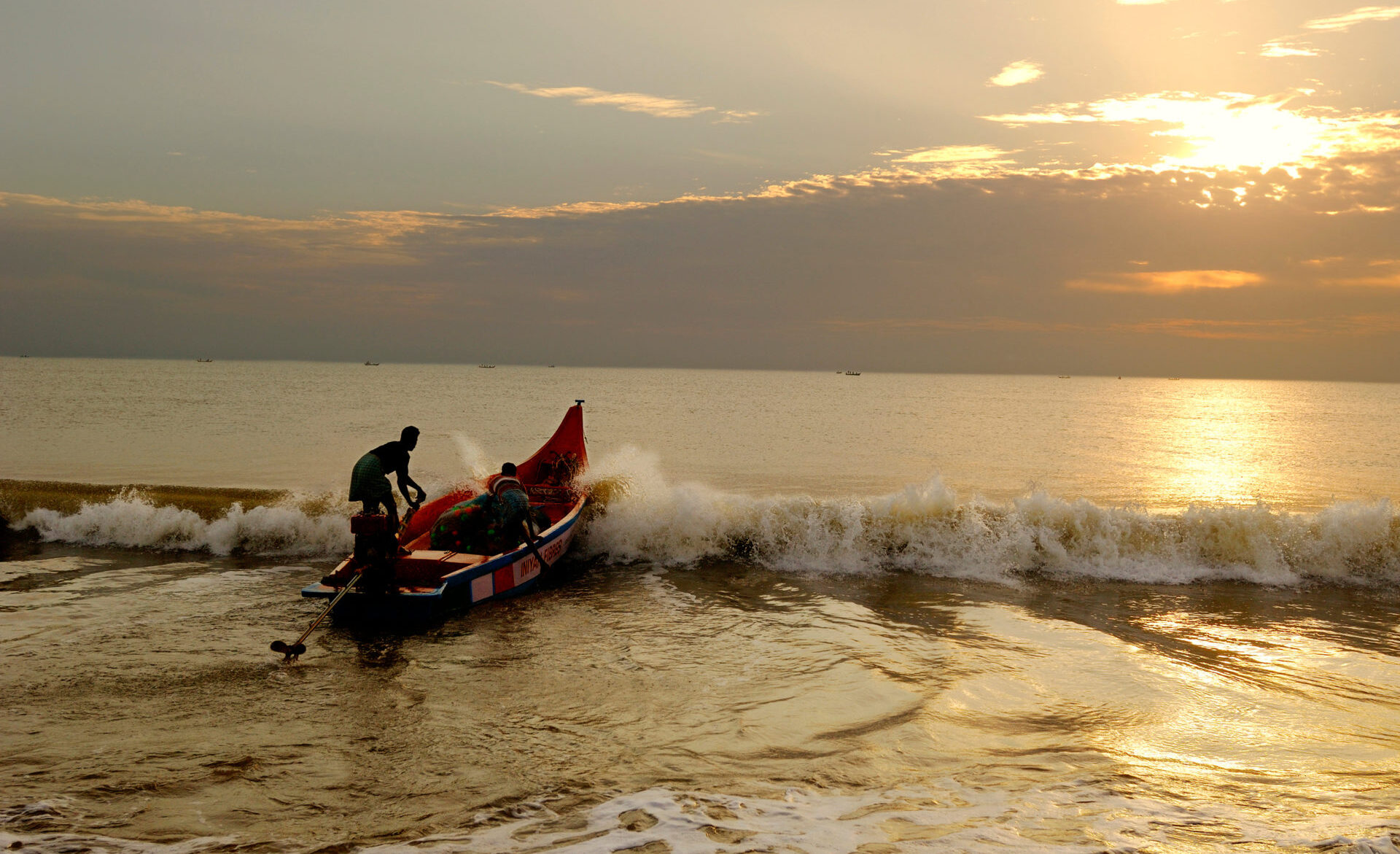 What Global Trends are Altering the NGO Operating Environment?
97% of executives see the ecosystem within which their organization operates changing faster than witnessed before. InterAction member CEOs shared this in the annual InterAction CEO survey last year and again this year. What exactly is changing?
Over the next ten years I see the greater ecosystem within which my organization operates changing…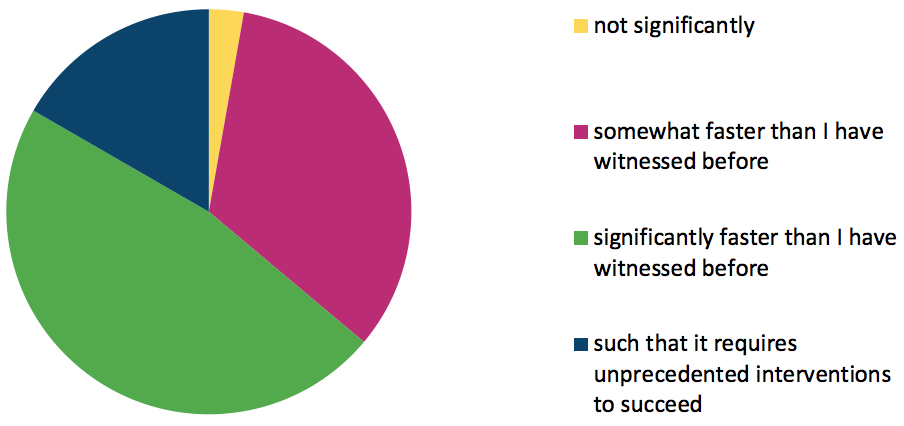 "Consensus is that the ecosystem within which we all operate is rapidly changing over the next ten years"
InterAction NGO Executive Thoughts on the Future shares insights on executive perception of and response to a changing world.
Six of fifteen major ongoing trends were identified by the majority of executives as having a significant or fundamental impact on their organizations:
tech / digital transformation
rising inequality, increased migration flows, and climate change (often rated and commented on together)
new and nontraditional mechanisms to finance programs
increasing focus on gender
Expanding scanning to major third-party global trend reports, what is consistently clear: change abounds.
"Global risks are intensifying but the collective will to tackle them appears to be lacking"
World Economic Forum Global Risks Report 2019 maps top ten risks in terms of both likelihood and impact.
Topping both categories: extreme weather events, failure of climate change mitigation and adaptation, natural disasters, cyber-attacks, water crisis, biodiversity loss and ecosystem collapse, man-made environmental disasters.
"The benefits for those in the forefront are larger than ever. At the same time, the downside for those who cannot keep up has also grown disproportionately"
McKinsey Global Institute Navigating a World of Disruption (2019) focuses on both value-creating opportunities and challenges.
Three realms explored: accelerated disruption; the increasingly skewed impact of that disruption; and what a more sustainable and inclusive society might look like.
"Overwhelmingly, respondents emphasize a high level of disruption to the traditional development ecosystem"
Brookings Global Development Disrupted (2019) identifies trends, how development experts are dealing with them, and how they view the future, based on a survey of 94 leader.
Key themes: leaders no longer see poverty as a unifying framework for their collective efforts; bifurcation of countries – those trapped in a blend of conflict, fragility, and poverty, and those of middle-income status; long list of development challenges; proliferating new actors; politics contributing to complexity; leaders struggling with the pace of change; varying levels of optimism; and typical forefront issues rarely mentioned.
Is there a major report you value? Let us know! And sign up for the NGO Futures monthly newsletter to stay abreast of major trend reports, future-forward buzz, and agility best practices.