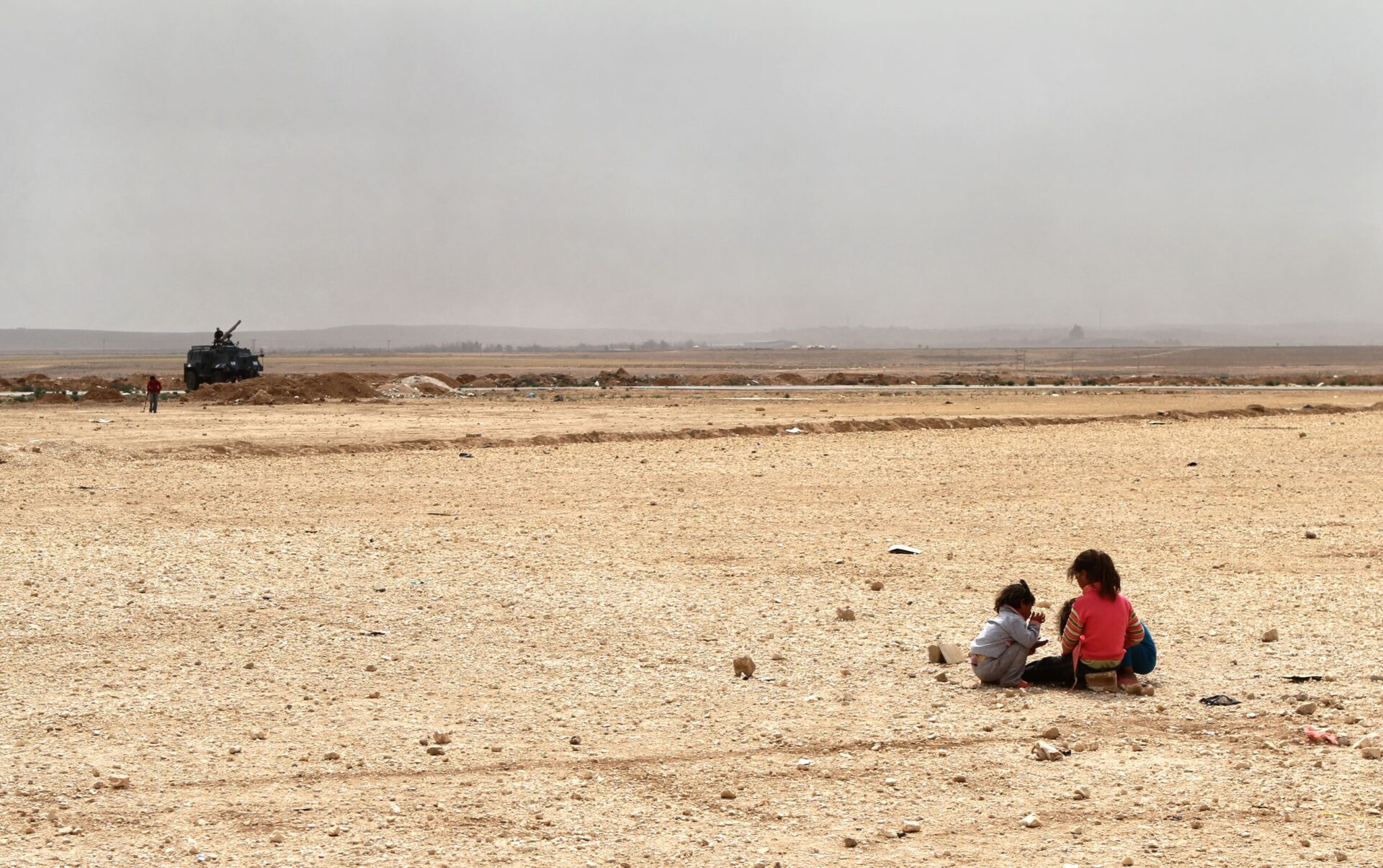 Syrian Crisis Passes Twelve Year Mark as Earthquake Compounds Humanitarian Needs
The Syrian Civil War passes the twelve-year mark on March 15, signaling the continuation of one of the deadliest and most protracted conflicts of the 21st century.
Defunct health services, mass displacement, and a failing economy have left 15.3 million Syrians in need of humanitarian assistance. Last month's devastating earthquakes on the Turkish-Syrian border only exacerbated this crisis. At the time of writing, the 7.8 and 7.5 magnitude earthquakes had killed 5,914 people in Syria and injured more than 10,000.
In Northwest Syria, the hardest hit region of the country, 4.1 million people were already in need of humanitarian aid prior to the earthquakes—that number is expected to rise precipitously. Following the earthquakes, two additional northern border crossings have opened into Syria—bringing the total to three—so that humanitarian actors can deliver life-saving aid to people in affected areas.
Despite the scale up of the earthquake response, the majority of humanitarian needs in Syria are rooted in the country's unresolved conflict. The power vacuum initiated by violent crackdowns on pro-democracy protests in 2011, which gave way for the rise of radical groups, has proven to be enduring and extensive. Clashes between government forces and opposition groups spread instability across the country and sparked an exodus of 13 million Syrians—roughly 60% of the population. Of these 13 million people, approximately 6.8 million have fled the country and another 6.8 million are reported to be internally displaced (IDP), according to the Office for the Coordination of Humanitarian Affairs' (OCHA) 2023 Humanitarian Needs Overview.
Beyond these statistics, prospects of social and economic prosperity have effectively come to a standstill for Syrian IDPs and others who require aid. The five million children born since the outbreak of the war have grown up without the basic assurances of education, safety, and protection that all humans have the right to enjoy. Most families have been forced to permanently adapt to living in IDP sites, which are designed as short-term, last-resort options.
Gaps in food security as a result of these living situations underscore the need for targeted food aid delivery. Half of the country lives in extreme poverty and food insecurity increased by 51% between 2019 and 2021. In OCHA's $397.6 million Flash Appeal for the earthquake response, 32% of the total ask is for food security and agricultural support which is crucial for supporting vulnerable Syrians.
Last month's earthquakes compounded existing humanitarian and displacement crises. On the twelve-year anniversary of the Syrian conflict, an effective and coordinated humanitarian response has never been more necessary to meet the increased needs of the Syrian people. Principled humanitarian access must be prioritized to ensure the continued delivery of aid into and within Syria, and all efforts should directly support those NGOs already responding to the crisis, particularly local, national, and Syrian-led humanitarian organizations.