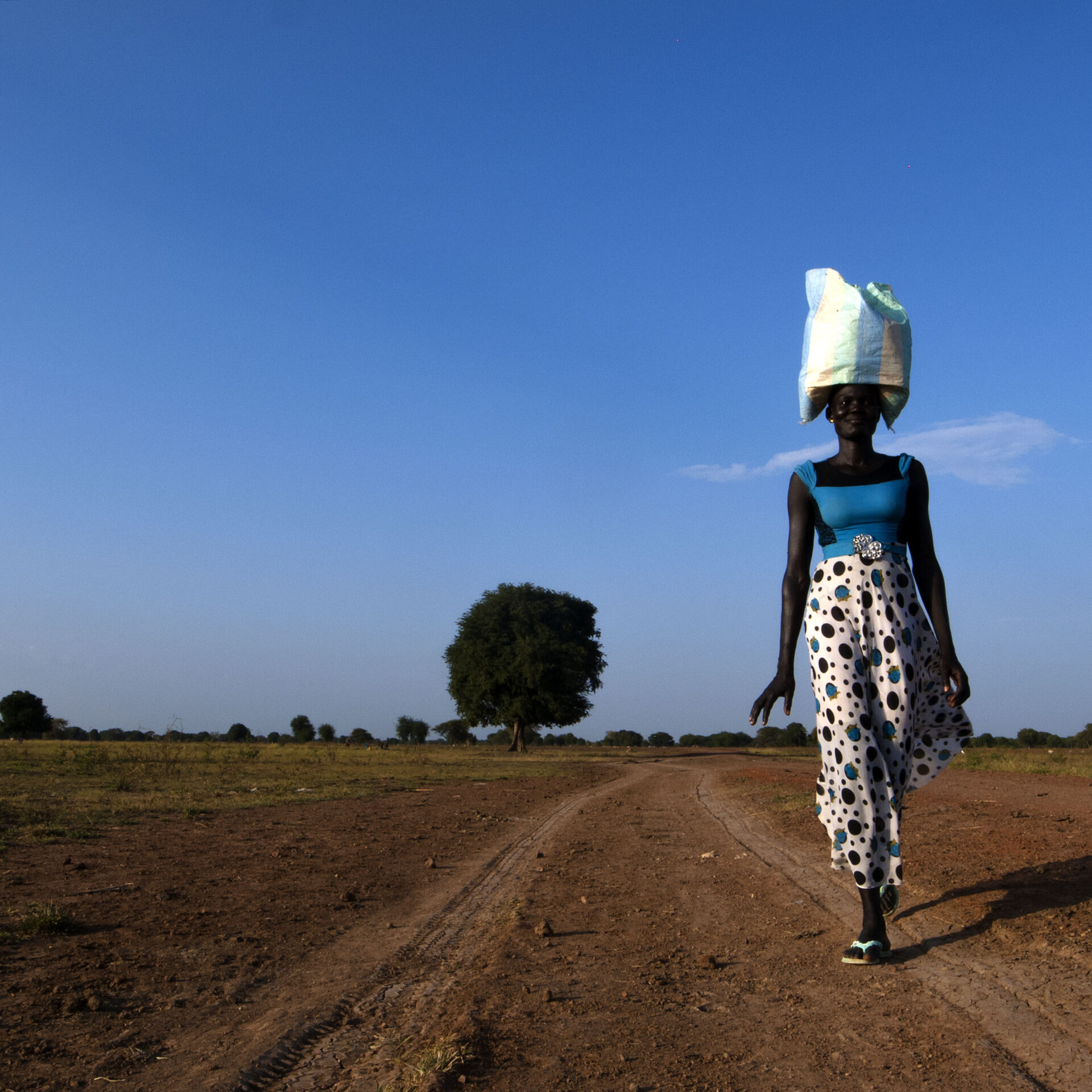 The First Step to Addressing Conflict-Induced Hunger
The statistics are staggering. Armed conflict is the single biggest challenge to achieving zero hunger, with nearly 100 million people in 23 conflict-affected countries experiencing acute hunger.
The U.S. Government has contributed more than $1.8 billion to date this year to provide food assistance to people in the six largest conflict-induced food crises: Afghanistan, Democratic Republic of the Congo, Nigeria, South Sudan, Syria, and Yemen. While these response efforts are laudable, it isn't enough to respond to harm that has already occurred. What can we do to shift from responding to conflict-induced hunger to halting or preventing it from occurring in the first place?
On November 12, 2021, 21 NGOs from the development and humanitarian sectors gathered to explore the role of international humanitarian norms in addressing conflict-induced hunger. The event—co-hosted by InterAction, CARE, and Diakonia International Humanitarian Law Centre—was an opportunity for participants to learn how international law regulates the conduct of hostilities, particularly with regard to behavior that threatens civilians' access to food and other essential commodities necessary for survival, as well as the law related to humanitarian relief operations.
Discussions following the presentations touched on a variety of topics, including available recourse to hold parties to conflicts accountable and what incentives or good practice can be applied in humanitarian negotiations at different levels.
It quickly became apparent that the first step to prevention is understanding what specific elements of a conflict contribute to hunger.
Is conflict-induced hunger purposely caused by parties to a conflict in violation of international humanitarian law (IHL)? For example, some parties to the conflict in Tigray, Ethiopia, have violated IHL by destroying, looting, or making farmlands and fields inaccessible due to landmine contamination, thus exacerbating food insecurity.
Is it caused by specific behaviors of parties to the conflict that are not IHL violations but that still contribute to hunger? For example, a civilian in Taiz, Yemen, reported that during fighting between Houthis and government forces, he and his family were trapped inside their home for a month, during which they could not access food or medical services and had to rely on rainwater for drinking water.
Or is it a result of other factors, such as U.N.- or state-imposed economic sanctions that attempt to pressure specific armed actors to change their behavior? While it is unclear whether sanctions are effective in improving the behavior of parties to a conflict, it is clear that they negatively affect civilians, as in recent events in Afghanistan.
Of course, each context is unique and therefore requires its own protection risk analysis. After all, we cannot identify the most effective way(s) to prevent conflict-induced hunger before understanding what fuels it.
That is why InterAction and select partners—including CARE—are launching an action-based research project to examine conflict-induced hunger in up to four contexts over the next 12 months. The urgency of the issue requires that any research go beyond theoretical discussions and global analyses. We need research that can lead to immediate, multi-disciplinary action in the contexts examined.
This research process will help organizations analyze the protection risks in each context, develop tailored theories of change, and encourage the use of outcome-oriented ways of working to address the protection issues that stem from conflict-induced hunger. In addition, an analysis of common trends across all contexts included in the research will help influence and shape U.S. and global policy and practice, within the framework of international law.
There are no easy solutions to prevent or respond to conflict-induced hunger. But a nuanced understanding of the factors that contribute to it must be the first step.