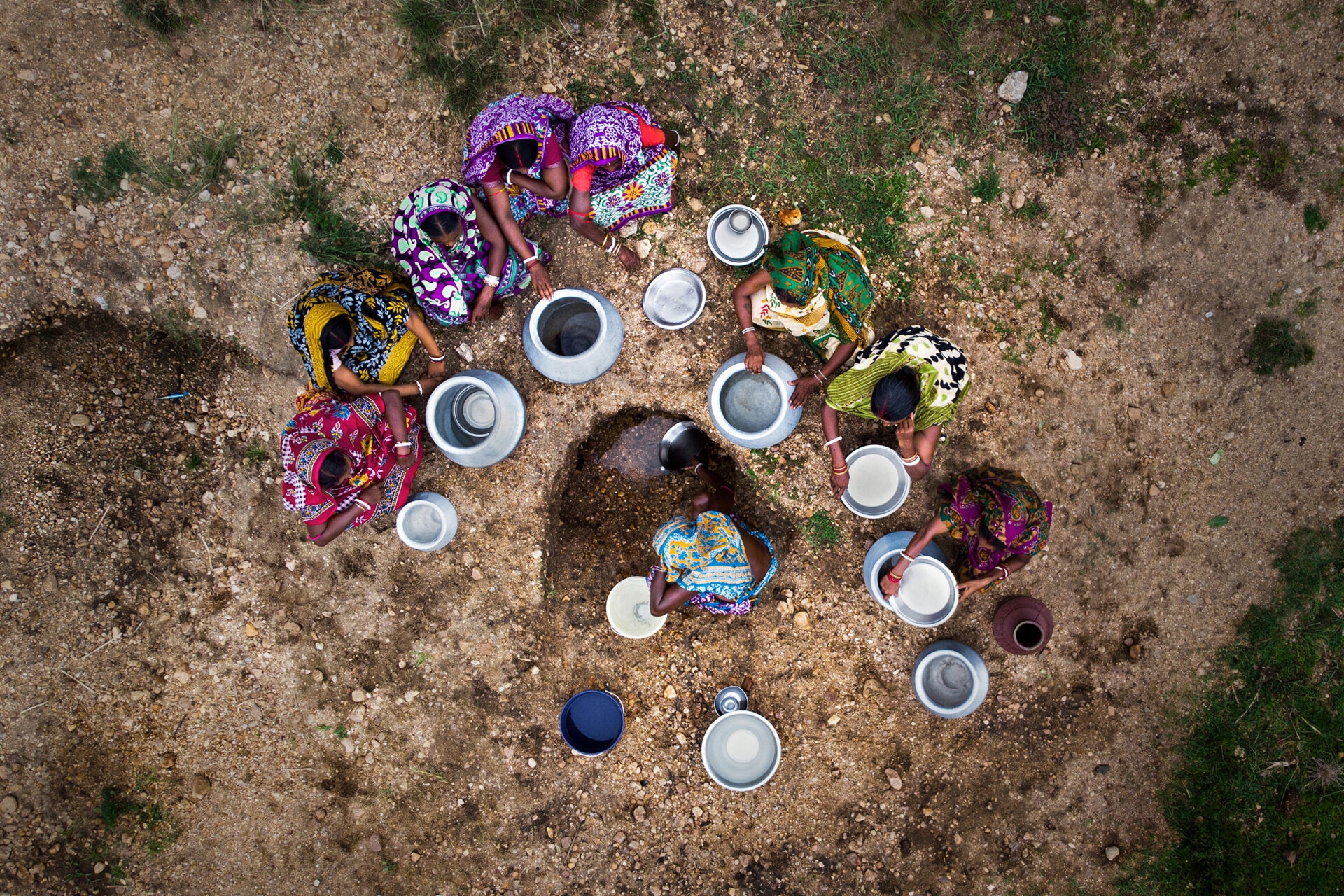 The Role of Global Civil Society in Supporting a Genuinely Transformative, Inclusive & Ambitious G7
Remarks from InterAction CEO Sam Worthington
We are facing the largest global crisis in a generation.
The COVID-19 pandemic, and all its consequences, will shape our global economy, health systems, food insecurity, and poverty rates for the rest of this decade, and likely generations to come. This has been a terrifying year for so many reasons. At the same time, this crisis has been an opportunity to imagine and act in radically new ways—to transform our systems to advance greater justice for people and planet.
Civil society leaders across the globe have been at the frontlines of these efforts, working towards an inclusive transformation, and we must be ongoing partners with governments and the U.N. in any effort to address the pandemic—both within and across borders. The pandemic has made the interconnectedness of our globe impossible to ignore.
Over the course of just a few months, COVID-19 rapidly and indiscriminately spread to every corner of the world, shuttering the global economy, disrupting livelihoods, and to date, has resulted in hundreds of millions of cases and millions of deaths globally. It is those already most marginalized, within and across nation-states, who are being hit hardest.
The crisis is disproportionately impacting individuals with fewer resources, who work in the informal sector, who are food insecure, or who live in countries whose health systems have been unable to cope with the pandemic. In the United States, the pandemic has exposed deep historic inequalities in our society based on race, gender, and class.
And for all the ways that nation-states have left their own citizens behind, the gaps at the global level are even more severe. At the height of the pandemic, nation-states largely failed to do more than try to protect their own citizens. There are exceptions but most retreated behind their borders and failed to lead any collective global response.
Yet multilaterals, the United Nations, and civil society in all its diversity have stepped up. Individuals from governments, the private sector, universities, and research labs have rallied around shared commitments and solutions, including the development of effective vaccines. And we have succeeded in doing so more quickly than many imagined possible. Thanks to the advocacy of civil society and others committed to vaccine equity, COVAX will reach some 20% of the world outside affluent countries. It is not enough but it is a start. At the same time, civil society is already playing a role to fill the gaps in vaccine access.
The U.N. and NGOs have developed a COVID-19 response program targeting the most vulnerable populations, including displaced people. We are highlighting the risk of famines and the enormous steps backward we have seen against the SDGs. The ability of these diverse global actors to rally and act quickly around shared purpose has proven that we are capable of genuinely ambitious efforts to address global challenges.
In some ways, these efforts have been transformative—allowing us to see the connections that always existed between us, sparking the design and implementation of complex service networks, and more. And in some ways, they have been inclusive—keeping the most vulnerable at the heart of global efforts. But, if we are to address a crisis that has exacerbated historical inequities, we must be bolder in how we consider what it means for something to be transformative and inclusive.
We must ensure that civil society messages elevate voices from the Global South, offer concrete solutions and details on how programs can be implemented, ensure effective metrics to accompany these efforts, and follow up with decision-makers at national levels.
We have seen that a global crisis of this magnitude requires a global response. This year's G7 provides an opportunity for G7 countries to demonstrate ambitious action and leadership to build back better from COVID-19.
The strength of the G7 is its emphasis on collaboration rather than competition. By drawing on their strengths and shared values as democratic and open societies and economies, the G7 can—and must—work to reestablish multilateralism as the key means to addressing the world's most pressing challenges. This emphasis on multilateralism was sorely missing in 2020 when the United States served as the G7 Presidency.
No global response will succeed without civil society and no G7 effort will be effective if it does not tap the strengths of the civic sector, from our voice to our capacity to deliver programs.
Here are some of the ways we as civil society can support such a transformative effort:
We can ensure that the necessary resources are available.
We can limit the likelihood of three famines in 2021.
We can ensure vaccines are delivered to all people.
We can amplify advocacy campaigns led by socially marginalized populations.
And we can keep the G7 focused on the most at-risk people.
All of this is possible.
Last year, with the U.S. completely disengaged in a global response, we set a goal of at least $20 billion in official development assistance targeting COVID-19 and its consequences. After a major campaign, some $19 billion have been authorized by the U.S. Congress for a global COVID-19 response. This includes major investments into vaccine equity, health systems, U.N. capacity, and humanitarian responses.
These efforts prepare us for the larger crisis that will increasingly shape our future. The climate crisis is already here and its negative impact on human wellbeing will only grow, with far-reaching consequences.
Even as we advance mitigation measures, adaptive programs must be available for those most impacted. This will require us to challenge and rebuild the economic and social systems shaped over centuries that have exploited people and planet.
It will require us to be ready to use this moment of crisis as an opportunity to expand our imaginations of what is possible, and to be willing to act boldly.  The COVID-19 pandemic and the climate crisis have highlighted the glaring need for global leadership that can mobilize countries to commit to addressing challenges together.
Failure to act now will worsen global inequality and poverty and exacerbate humanitarian and environmental crises. The G7 has no choice. It must join us in creating a bold, transformative, and inclusive response to the crises we all face to build a better world.  
Read InterAction's full 2021 G7 Summit Recommendations.