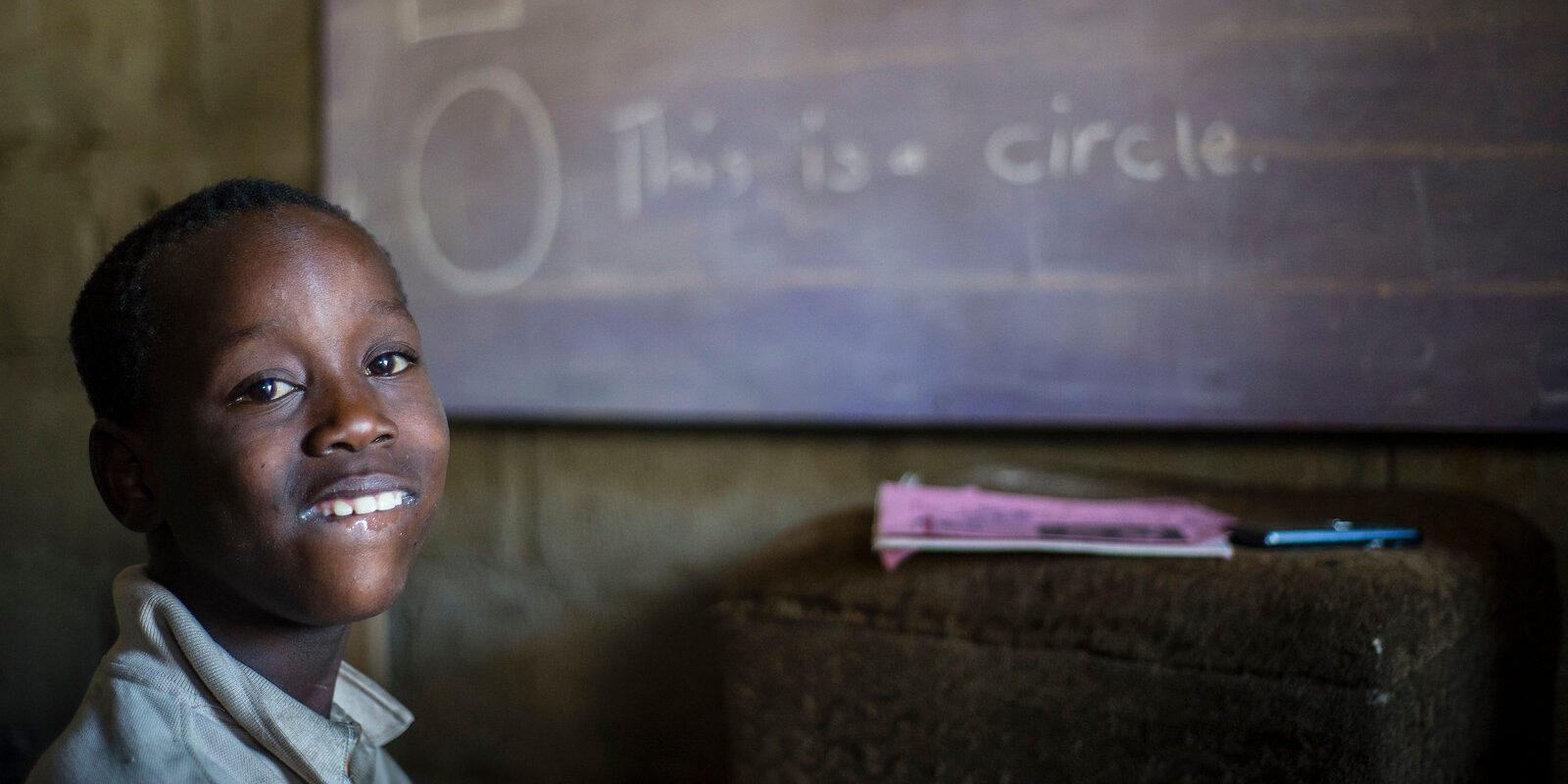 Toward an Inclusive and Barrier-Free Society
InterAction Observes International Day of Persons with Disabilities
On December 3, we celebrate the International Day of Persons with Disabilities (IDPD). This year, the theme is "Building Back Better: towards an inclusive, accessible, and sustainable post-COVID-19 world, for and with persons with disabilities."
Although celebrations will look different from years prior, the global community is committed to uplifting and celebrating persons with disabilities' voices.
IDPD is recognized throughout the week of November 30 – December 4, coinciding with the 13th session of the Conference of State Parties to the Convention on the Rights of Persons with Disabilities and concluding with a commemorative event on December 4.
Established by the United Nations in 1992, IDPD promotes and supports the dignity and rights of persons with disabilities and provides an opportunity for people to celebrate individuals with disabilities in their communities. Local community events encourage sharing and storytelling, celebration, and allyship. Many people are unaware of the challenges faced by persons with disabilities. Today, we implore you to educate yourself on the history of discrimination that those with disabilities have faced.
Disability inclusion is an essential aspect of human rights. Only by understanding each other's challenges can we begin to uplift and support one another.
The COVID-19 pandemic has dramatically impacted the daily lives of the global population, mainly persons with disabilities. It has highlighted the pre-existing inequalities faced by and exposed the extent of exclusion of persons with disabilities. Persons with disabilities—one billion globally—are among the most excluded groups in society and the most impacted by the virus, with some of the highest fatality rates.
Although having a disability alone does not increase risk, some persons with disabilities are at higher risk to suffer from severe symptoms of COVID-19 due to underlying medical conditions. Adults with disabilities are three times more likely than adults without disabilities to have heart disease, stroke, diabetes, or cancer. Before the pandemic, persons with disabilities already struggled to access health care, education, and employment.
Get Involved
This year's commemorative events will look nothing like previous years. However, the celebration of and commitment to persons with disabilities is now more critical than ever before. The United Nations Educational, Scientific, and Cultural Organization launched a Global Awareness Raising Campaign today, "Tell Our Stories, Enable Our Rights," on all official social media platforms. The campaign focuses on the impact of the COVID-19 pandemic on people with disabilities and the importance of inclusive and innovative crisis response—get involved using the hashtag #IDPD2020.
Additionally, watch the 13th session of the Conference of State Parties to the Convention on the Rights of Persons with Disabilities to learn more about the evolving nature of sustainable development and disability advocacy amid the pandemic.
InterAction invites you to join us in celebrating the accomplishments and contributions of people living with disabilities around the world. As we work toward a safer and fairer world, we must all strive to build an inclusive and barrier-free society for everyone.