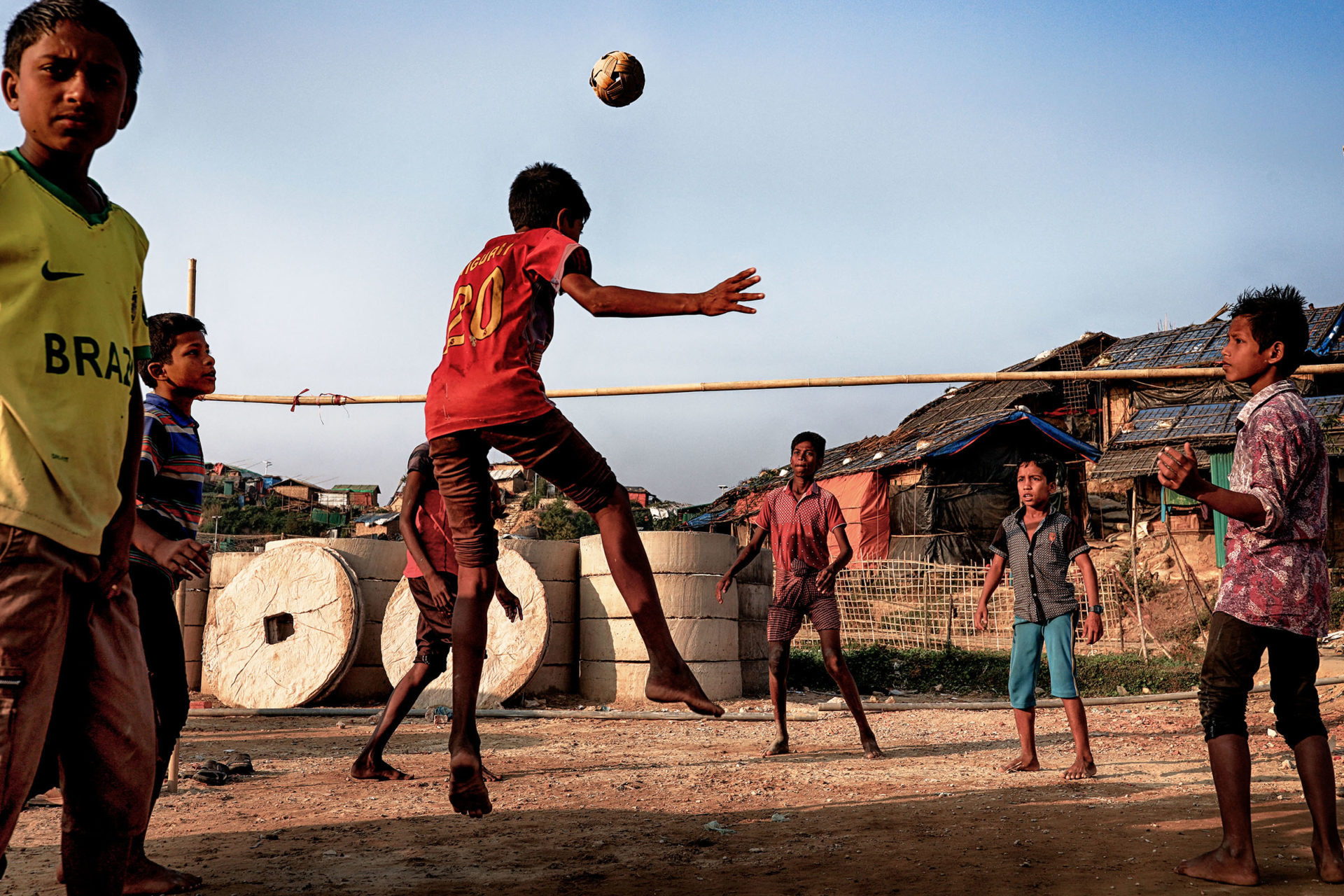 Aid Delivers 2023
Who Is at the Table Globally?
Local Country Governments
Country ownership is routinely highlighted as a key principle of good development practice. Country ownership is the full and effective participation of a country's population through legislative bodies, civil society, the private sector, and local, regional, and national governments to conceptualize, implement, monitor, and evaluate development policies, programs, and processes. This allows for better targeting of resources, strengthened accountability among the various stakeholders, and increased sustainability and success. By empowering and supporting governments and citizens to plan, finance, and implement solutions to solve their own development challenges, NGOs, partnering agencies, and other actors help countries on the path to becoming self-reliant.
Local Civil Society
Civil society organizations (CSOs) are the third sector of society, alongside government and business. They comprise community groups, the press, NGOs, labor unions, indigenous groups, faith-based organizations, professional associations, and organizations that work in citizens' interests. CSOs play a vital role in enabling people to claim their rights, promoting rights-based approaches, shaping development policies and partnerships, and overseeing their implementation, operating as a valuable check for government and business through partnership and engagement.
Donor Countries
The U.S. is not the only country that invests in international development programs. In fact, according to an Organization for Economic Co-operation and Development's (OECD) report, in 2021 alone, the 30 countries of the Development Assistance Committee (DAC) contributed a total of $178.9 billion in official development assistance to developing countries. The United States, Germany, the United Kingdom, Japan, and France gave the largest dollar amounts. In comparison, Luxembourg, Norway, Sweden, and Denmark's contributions represented the largest percentage of their gross national income. Outside of the OECD, China is another key development player. China has long contributed to international development through foreign assistance mechanisms but they often take a more opaque and complicated approach to assistance that is primarily intended for commercial access and market expansion. This complexity and lack of transparency makes it difficult for recipient countries to navigate. In 2018, China announced the creation of the China International Development Cooperation Agency (CIDCA), which centralized and expanded China's international development efforts.
International and Multilateral Organizations
The roots of modern multilateral organizations go back to the creation of the U.N. in 1945 after World War II. The immediate postwar years witnessed the creation of a system of multilateral financial institutions to rebuild the global economic order devastated by the Great Depression and World War II. These institutions include the World Bank Group, the International Monetary Fund, and the World Trade Organization. The Cold War years brought about the formation of multiple regional development banks—the African, Asian, and Inter-American Development Banks—to provide specialized lending and technical assistance. Today, multilateral organizations have evolved to work on every continent and in every sector. There are dozens of multilateral organizations, each with its own size and scope and created to tackle a specific set of international issues. Multilateral organizations are essential elements of global development and humanitarian response. Multilateral organizations play a vital role in the social and economic programs of developing and transitioning countries.
THE UNITED NATIONS SYSTEM
The U.N. is a primary actor in nearly all development and humanitarian spaces. It mobilizes member states and the broader international community to combat global poverty and conflict and promote human rights collectively. The U.N. system is made up of the U.N. itself and dozens of affiliated programs, funds, and specialized agencies, each with its own membership, leadership, and budget. The U.N. works across the globe to maintain international peace and security, protect human rights, deliver humanitarian aid, promote sustainable development, and uphold international law. Since 2015, the U.N.'s programming and investments have been driven by the Sustainable Development Goals (SDGs), a 15-year plan divided into 17 different goals that provide a shared blueprint on how to tackle development challenges. The SDGs currently guide international development investments and track progress and effectiveness through an intersectional set of indicators.
INTERNATIONAL MONETARY FUND (IMF)
The IMF comprises 189 countries and works to foster global monetary cooperation, secure financial stability, facilitate international trade, promote high employment and sustainable economic growth, and reduce poverty around the world. The IMF's primary purpose is to ensure the stability of the international monetary system.
WORLD BANK
The World Bank provides funding, financial products, and technical assistance to support development outcomes. The Bank is governed by 189 member countries, and is one of the world's largest sources of funding and knowledge for developing countries. With strong environmental and social policies, the Bank is committed to reducing poverty, increasing shared prosperity, and promoting sustainable development.
REGIONAL MULTILATERAL DEVELOPMENT BANKS
There are regional multilateral development banks (MDBs) including the Inter-American Development Bank, the African Development Bank, the Asian Development Bank, and the European Bank for Reconstuction and Development. Each of these MDB's provide financial assistance to countries within their regions through loans and grants. This funding is used to develop infrastructure projects, social projects, as well as policy and governmental reforms.
The Private Sector
In recent years, engagement with the international private sector has emerged as a key complement to other sources of development assistance to help accelerate economic growth and achieve greater impact and scale. Recognizing that developing economies represent many of the fastest-growing markets, customer bases, and workforces, a growing number of private sector actors—including U.S. and global corporations, local businesses based in developing countries, financial institutions, impact investors, and entrepreneurs—are proactively seeking opportunities to drive growth and profitability while delivering impact in the communities and countries where they operate. Each private sector actor engages in development differently. Some are involved in advancing the development agenda through their bottom line, and others via corporate social responsibility. The DFC partners with the private sector to finance solutions to the most critical challenges facing the developing world today. They invest across sectors including energy, healthcare, critical infrastructure, and technology and support and promote U.S. private sector engagement in development.
PRIVATE FOUNDATIONS
Private foundations also play a vital role in international development programs as key funders for program implementation and international advocacy. Private foundations play an increasingly prominent role in the scale of their giving and in their ability to set the agenda for international development. Examples of some of the largest U.S. private foundations working to support development include The Bill & Melinda Gates Foundation, Open Society Foundations, Ford Foundation, William and Flora Hewlett Foundation, and United Nations Foundation, among others.
U.S.-BASED INTERNATIONAL NGOS
U.S.-based international NGOs play a critical role in implementing development and humanitarian programs, shaping international development policy, and serving as a connector for the American people.
Sign up for our monthly newsletter