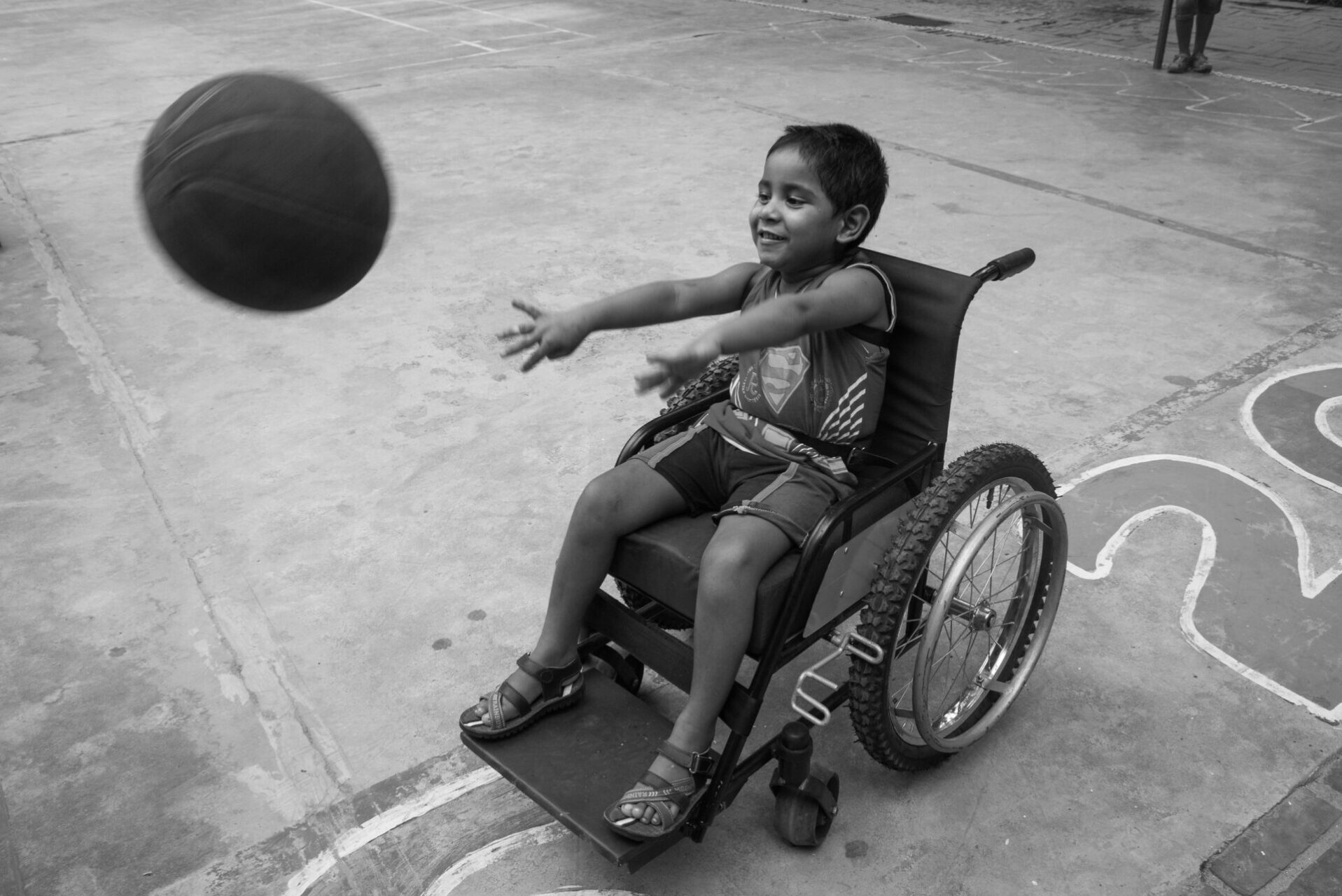 As the Pandemic Continues, We Cannot Backtrack on Accessibility
InterAction Observes International Day of Persons with Disabilities
This year, the International Day of Persons with Disabilities will be commemorated throughout the week of November 30 –  December 4 in conjunction with the 13th session of the Conference of States Parties to the Convention on the Rights of Persons with Disabilities. The theme this year is "Building Back Better: toward a disability-inclusive, accessible and sustainable post-COVID-19 World."
The pandemic has underlined the importance of accessibility across all environments, from the private sector to schools, to public governance and forums, to entertainment. The non-governmental organization (NGO) sector—humanitarian and development organizations—also had to change their modes of meeting.
Virtual meetings, classes, and events were held at a new frequency in 2020 and 2021. Amid COVID-19-related lockdowns, this made convening accessible to people accustomed to gathering in person. Importantly, our new virtual environment also made gathering more accessible to people with disabilities who had never had access before. [1]
When planning a meeting, a class, or an event, organizers quickly learned that a call-in phone number or a video link did not suffice—the user experience had to be thought through. Captions were added to Zoom, and accessibility tools became standard in Microsoft Office programs such as PowerPoint. New tools were created, such as Miro, to mimic whiteboard brainstorming. Concerts were live-streamed into living rooms. Schools met remotely. Work hours became more flexible and more accommodating to illness. Like with the prior creation of books on tape or the proliferation (and laws mandating) sidewalk curb ramps, these innovations helped everyone.
Everyone—disabled and non-disabled—benefits when access opens up.
For disability activists, all of these new innovations are positive, but also frustratingly long overdue. As activist Alice Wong—founder and director of the Disability Visibility Project—points out in an interview on KQED, the Americans with Disabilities Act was signed into law in 1990. This degree of accessibility is a long time coming and should have been implemented widely before the pandemic. But now that they are here, she says, "These kinds of adaptations should absolutely remain and become a part of the default in the ways we organize and the ways we connect as people."
Wong isn't the only disability advocate with this frustration. Lawrence Orr, head of public fundraising at disability equality charity Scope, has offered a similar concern, saying that "This uptick in accessibility isn't the result of a concerted effort by providers, but has happened as a consequence of the pandemic."
As the pandemic ebbs and lockdowns loosen, there is a concern that this spike in accessibility will reverse and plummet to pre-pandemic levels.
People say the world "shut down" in March 2020, but for a minority of people, that's when the world finally opened up. As Adam M. Samaha, the Inez Milholland Professor of civil liberties at NYU Law School, wrote in an essay for Slate, "… Pre-pandemic life was too closed for some. For some, there is no glorious normal life to want back, not exactly. Opening, not reopening, is the aspiration."
The Sustainable Development Goals say, "As we embark on this great collective journey, we pledge that no one will be left behind." This includes the more than 1 billion people with disabilities globally.
Humanitarian and development organizations will only truly contribute to this goal when they are educated and equipped to hire disabled staff; and when they design and implement programs that are informed by, and meaningfully accessible to, people with disabilities.
Gains have been made during the pandemic. We cannot backtrack on them.
InterAction frequently engages our Member NGOs and advocates to legislative and multilateral bodies to promote greater inclusion of people with disabilities as a human rights issue. At our annual Forum, we give the Disability Inclusion Award to organizations that have worked toward greater disability inclusion to integrate and mainstream people with disabilities into their programs, activities, and operations.
---
[1]  "Person-first" language conventions are used in this document per WHO standards; however, we acknowledge that some advocates prefer identity-first language. More information on language choices can be found HERE.