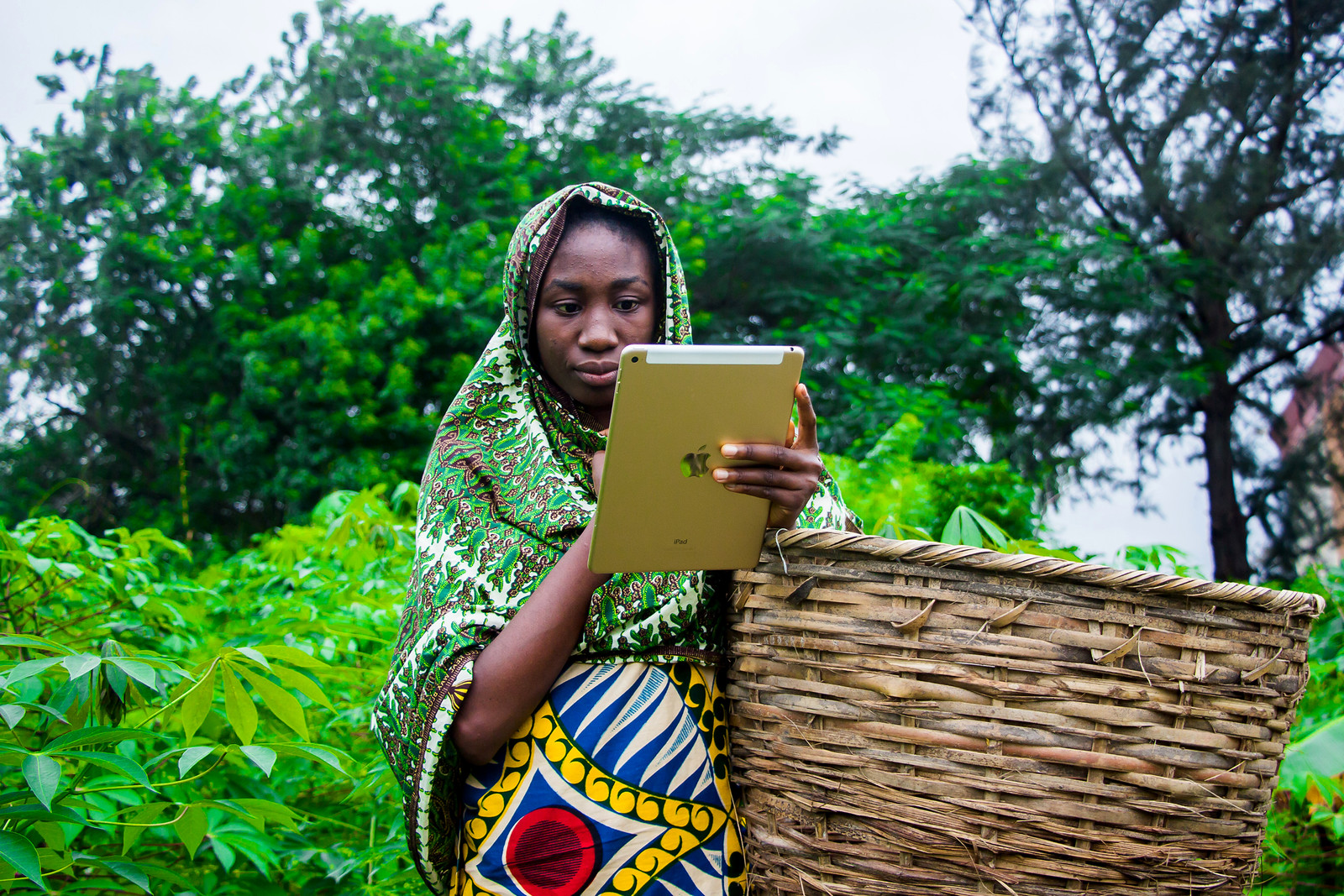 Bridging the Translation Gap
On International Translation Day, Why Translators are Important to PSEA
September 30 marks International Translation Day, which celebrates the essential role that translators play in international cooperation, promoting peace and security, and facilitating dialogue between nations and groups.
This year's theme, "finding the words for a world in crisis," underscores the particular importance that translators play in aiding the humanitarian sector's COVID-19 relief efforts.
Allegations of sexual exploitation and abuse (SEA) by humanitarian workers in the Democratic Republic of the Congo highlight the gap in beneficiary awareness of how to use reporting mechanisms to report incidents of SEA. In light of this report, it is more crucial than ever to recognize the importance of accessible reporting mechanisms for beneficiaries in combatting SEA. 
Consequently, InterAction recognizes that effective and accessible translation of relevant materials is a key component of any effective safeguarding strategy. Sexual exploitation and abuse (SEA) frequently occurs when a significant power imbalance exists between the perpetrator and the survivor. Unchecked, factors such as nationality, race, socioeconomic class, and access to aid resources are widely understood as power dimensions that contribute to SEA. However, language barriers are an additional power imbalance that must be acknowledged and addressed to safeguard effectively.
A primary mechanism that humanitarian organizations use to reduce power imbalances is educating and empowering beneficiaries about their rights related to aid services. However, if these educational resources are not translated into minority and indigenous languages, it can exacerbate information asymmetry. Individuals may be unable to understand information independently, leaving them to rely on others or to go without it at all.
For example, a study found that child migrants at the Franco-Italian border were often unaware that they have the right to claim asylum in France because information at the border containing this knowledge was not in a language they could read. Similarly, if a large poster at a distribution site reads "Aid is always free," but a beneficiary cannot read the sign, it does little to inform beneficiaries of their rights around SEA. In situations where beneficiaries rely on others to translate information about their rights, guidance may be accidentally—or intentionally—misinterpreted. This unequal access to information renders beneficiaries susceptible to SEA.
Further, the issue of language access is often more pronounced along gender lines. A linguistic study of refugees and migrants on the island of Chios in Greece, which serves as a transit point for refugees and migrants aiming to reach the European Union, found that women were far less proficient than men in the English language. Because most of those believed to be affected by SEA are women, we must design prevention (PSEA) measures with a gendered lens.
How can the safeguarding sector better address language barriers to information access?
Consult beneficiaries on their preferred way to receive information. Providing information on SEA will not be a "one size fits all" solution. For example, Translators Without Borders (TWB) found that refugees and migrants on the Greek Island of Chios tended to strongly prefer to receive written information, while most Rohingya refugees preferred to receive verbal communication, either by face-to-face communication, over the loudspeaker, or via phone call. This example further illustrates the importance of understanding the literacy levels of the locals. Additionally, studies indicate that not all beneficiaries prefer to receive information in their native language. Instead, some prefer to receive information in the language that they were educated in. In the context of safeguarding, it is critical to remember that generic materials may not be effectively adaptable from one context to another.
Avoid using and attempting to translate complex legal and NGO jargon. There is little agreement within the English-speaking NGO community on the exact definition of phrases such as "safeguarding," "sexual exploitation and abuse," and "survivor-centered support." When translating these concepts, materials should instead use plain and straightforward language. For example, when translating safeguarding principles into Hausa, SEA was initially translated literally as "sea." This resulted in the Hausa translation being "Teku," meaning a body of water. Using plain language helps avoid such translation mishaps.
Devote resources to collecting language data. PSEA measures will be made more effective if organizations have an in-depth understanding of the linguistic environment in the communities in which they work. However, this understanding remains a significant gap in the humanitarian and development sectors, with little investment directed at research initiatives to bridge this gap. For organizations to tackle this issue effectively, donors must direct funding toward research projects to collect data on language and literacy. When language data is collected, it should be shared widely across the sector to avoid duplicating efforts.
Although challenges remain, organizations have made significant headway toward providing beneficiaries with information on safeguarding measures. To date, the Inter-Agency Standing Committee's (IASC) principles regarding sexual conduct have been translated into 100 different languages and dialects by Translators Without Borders.
Additionally, InterAction's No Excuse for Abuse video has been translated into 16 different languages with subtitles available in 19 languages. Both resources are free for use and distribution among NGOs and are intended for use at the field level.
On this International Translation Day, let us remember the integral role that translation services play in empowering individuals and communities. As the safeguarding sector continues to improve in engaging beneficiaries in our work, robust translation services are more essential than ever.