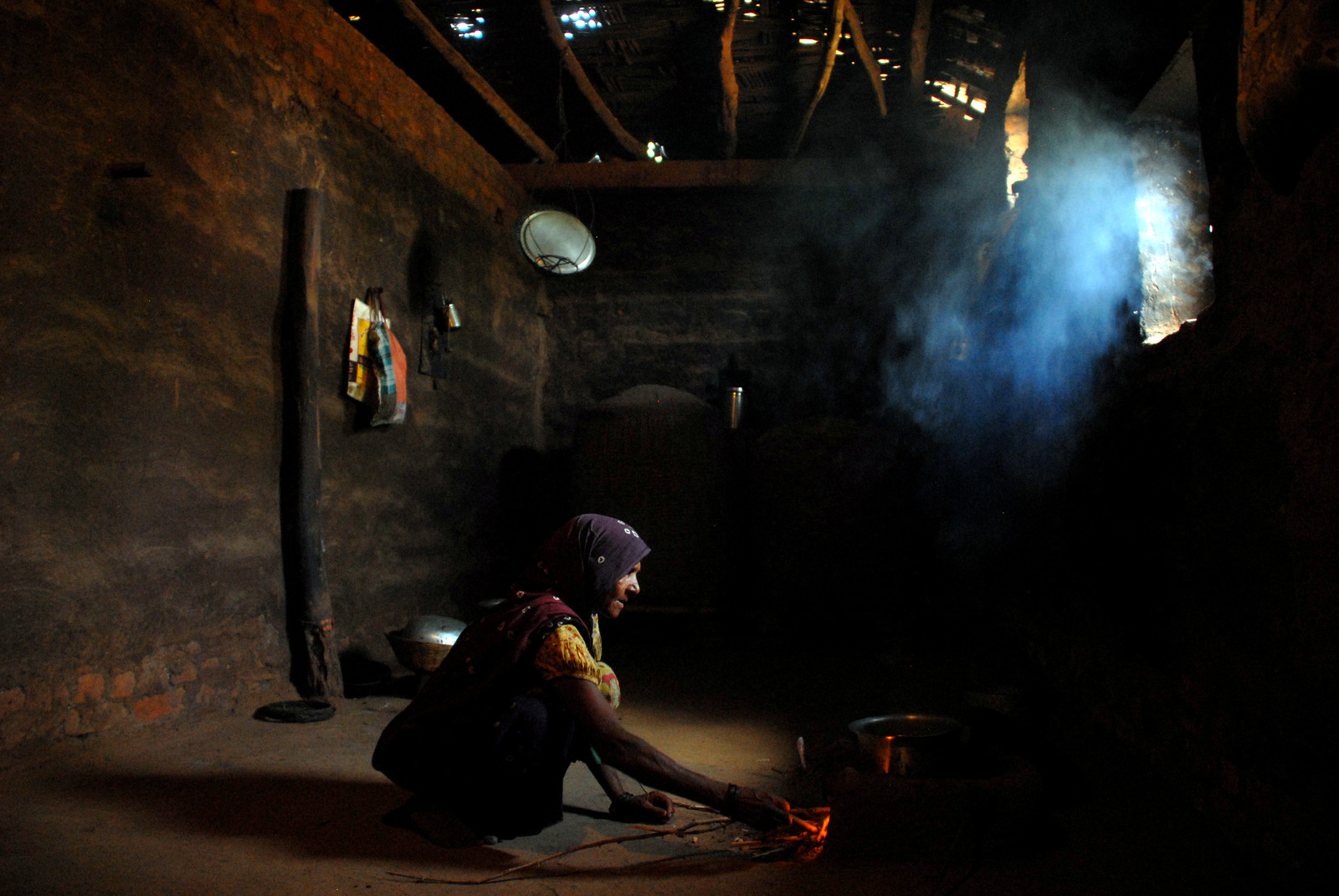 COVID-19 Threatens Efforts to Safeguard the Vulnerable From Sexual Exploitation and Abuse
The non-governmental organization (NGO) sector has made progress in preventing sexual exploitation, abuse, and harassment (PSEAH).
However, as the COVID-19 pandemic continues to spread, the sector must ensure that safeguarding policies and procedures remain robust and effective. To achieve this, donors must prioritize funding that strengthens safeguarding systems and programming.
In March 2018, InterAction launched its CEO Pledge on Preventing Sexual Abuse, Exploitation, and Harassment by and of NGO Staff. Since signing The Pledge, InterAction Member organizations have made significant headway on the issue of PSEAH. To date, 140 Members have signed The Pledge. Members are actively designing and implementing innovative strategies to respond to and prevent SEAH, from engaging male allies in conversations about gender equality in the workplace to improving in-country survivor support mechanisms.
However, COVID-19 poses a new set of challenges to organizations' safeguarding efforts. Past health crises have heightened the risk of SEAH of both staff and beneficiaries. Reports indicate that the increased cash flow and personnel to countries like the Democratic Republic of the Congo during the Ebola epidemic created an environment in which SEAH, specifically sex-for-work schemes, increased. Similarly, during the 2014-2016 Ebola outbreak in West Africa, women faced an increased risk of sexual exploitation and gender-based violence. Lessons learned from the Ebola epidemic can help us be vigilant of similar patterns that may emerge during the COVID-19 pandemic.
COVID-19 and SEAH
To mitigate SEAH risks during the pandemic, donors must work alongside NGOs to ensure that effective safeguarding systems are in place. At the core of the issue of preventing SEAH is power. The multiple power imbalances inherent in the relationships between aid workers and beneficiaries produce an environment that enables abuse and prevents survivors from coming forward.
The COVID-19 pandemic is likely to worsen this power dynamic, making it all the more essential that efforts to reduce SEAH are designed with this power dynamic in mind.
The primary mechanisms by which the threat of SEAH may increase during the pandemic are:
Government lockdown measures, sickness of oneself or a family member, and general economic collapse may lead to a loss of livelihood for individuals and communities. This can exacerbate the already unequal power dynamic between aid workers and beneficiaries and create an environment in which aid workers can abuse their position by requesting sexual favors in exchange for aid. Preliminary research in Uganda and Tanzania indicates that the closure of small markets and other informal work opportunities during the pandemic has already put girls at risk of SEAH.
There will likely be staffing issues as more aid workers exit communities amid the pandemic. This may make it difficult to maintain current safeguarding strategies such as home visits or group sessions. As a result, NGOs are relying more and more on small local NGOs and partners to deliver swift programming to respond to COVID-19. These partners may not have existing safeguarding measures in place, which further inhibits an effective response and prevention of SEAH.
The pandemic may impact SEAH reporting and complaint mechanisms as face-to-face contact between staff and beneficiaries becomes more difficult. Additionally, minimal staffing can lead to less monitoring of existing reporting mechanisms, such as reporting boxes. These factors may make it more difficult for survivors to report SEAH and allow instances of SEAH to go unchecked.
How can donors ensure that safeguarding measures remain effective during COVID-19?
Despite the challenges posed by COVID-19, safe and effective safeguarding measures must continue to be prioritized. Considerations for safeguarding during the COVID-19 pandemic include:
Engage with communities to understand the efficacy of new and existing safeguarding measures
Although recent reporting revealed that 51 women in Beni, DRC accused health workers of SEAH during the Ebola pandemic, most aid agencies claimed that they did not receive a single report that a safeguarding violation had occurred. Of the 51 women interviewed for the report, none of them knew how to report allegations of SEAH. This indicates that while reporting mechanisms may have existed, the community was not made adequately aware of their existence or how to operate them.
As such, any discussion of effective and safe safeguarding measures should center and amplify the voices of beneficiaries directly involved in aid programs. Donors should encourage their grantees to include activities and budgets dedicated to assessing and strengthening complaints and community-based feedback mechanisms. These activities should include working with communities to identify barriers to reporting concerns and preferred reporting channels, developing context-specific awareness-raising materials about how to lodge a complaint, and training for staff and partners on how to safely and quickly respond to sensitive complaints like SEAH or other protection concerns. Discussions with the community should be ongoing, as the pandemic continues to lead to sudden changes in conditions.
Use a survivor-centered approach when developing and adapting safeguarding measures
Previous mitigation strategies and reporting mechanisms may break down as a result of COVID-19. New and adapted safeguarding measures must use a survivor-centered approach. For example, suppose SEAH investigations must move online due to government lockdown measures. In that case, every step should be taken to ensure that online investigations are confidential, private, and do not put the survivor in danger in any way. Evidently, these circumstances make conducting investigations all the more difficult. Donors will need to be understanding of these limitations and be willing to support organizations during this period.
Additionally, pre-pandemic referral pathway services, such as health or certain child protective services, may be closed down due to lockdown measures. To ensure that survivors are receiving adequate care, referral pathways should be continuously updated to reflect whether services are operational. For this to be done effectively, donors will need to direct funding toward these efforts and to support child protection and gender-based violence providers to adapt to provide services online or within COVID-19 restrictions.
Take extra precautions with online interactions
SEAH can also occur with online interactions. As workstreams move online due to social-distancing measures, there is an increased risk of this type of abuse. The blurring of work and personal life (for example, using a personal computer for work measures) poses an additional risk. To mitigate these risks, NGOs can develop and distribute a specific code of conduct for online behavior and ensure that employees who are hired for remote work undergo the same vetting process as employees hired under normal circumstances.
Use multiple platforms when communicating PSEAH and safeguarding policies to beneficiaries
Incorporating safeguarding messaging into a wide variety of platforms will help make information about safeguarding programming widely accessible. Messaging can be integrated into radio and television programming, WhatsApp, Facebook, and posters.
As with any effective safeguarding strategy, safeguarding messaging during COVID-19 should be developed following community consultation and should be tested to ensure that communication channels are appropriate and accessible. Special steps should be taken to include communities with low levels of literacy and hearing impairments in this design of these programs. Additionally, any safeguarding information that is communicated through online platforms should be risk assessed to ensure that additional harm is not inflicted on beneficiary communities.
Donors should support funding for every aspect of these initiatives to help ensure that messaging is effective. As such, partners should be actively encouraged to include community consultation, testing, and piloting for safeguarding messaging into safeguarding budgets.
Remain flexible with NGOs and implementing partners
Staff may be under a lot of stress and experience challenges with mental health due to the pandemic. Under these unfavorable conditions, staff may be less alert and able to recognize signs of SEAH. Additionally, staff members that have been the victim of SEAH may be deterred from reporting if they feel that other issues should take precedent.
To help alleviate stress on NGO staff during the pandemic, donors ought to give NGOs flexibility in both programming and funding. The pandemic is likely to continue to hinder operations and project implementation, so organizations need flexibility on time-frames, deliverables, budgets, and reporting. Unrestricted funding is particularly helpful at this time, as it allows organizations to continue to pay for staff costs and to quickly respond to unexpected events.
NGOs have made significant progress in safeguarding in recent years. The donor community must collectively take steps to ensure that competing priorities during the pandemic do not allow safeguarding to fall through the cracks. Rather, given the instability and economic losses caused by the pandemic, it is more important now than ever that safeguarding efforts are mainstreamed into every aspect of our work. For NGOs to continue to safeguard effectively, donors will need to funnel resources to programming that actively integrates PSEAH and safeguarding.