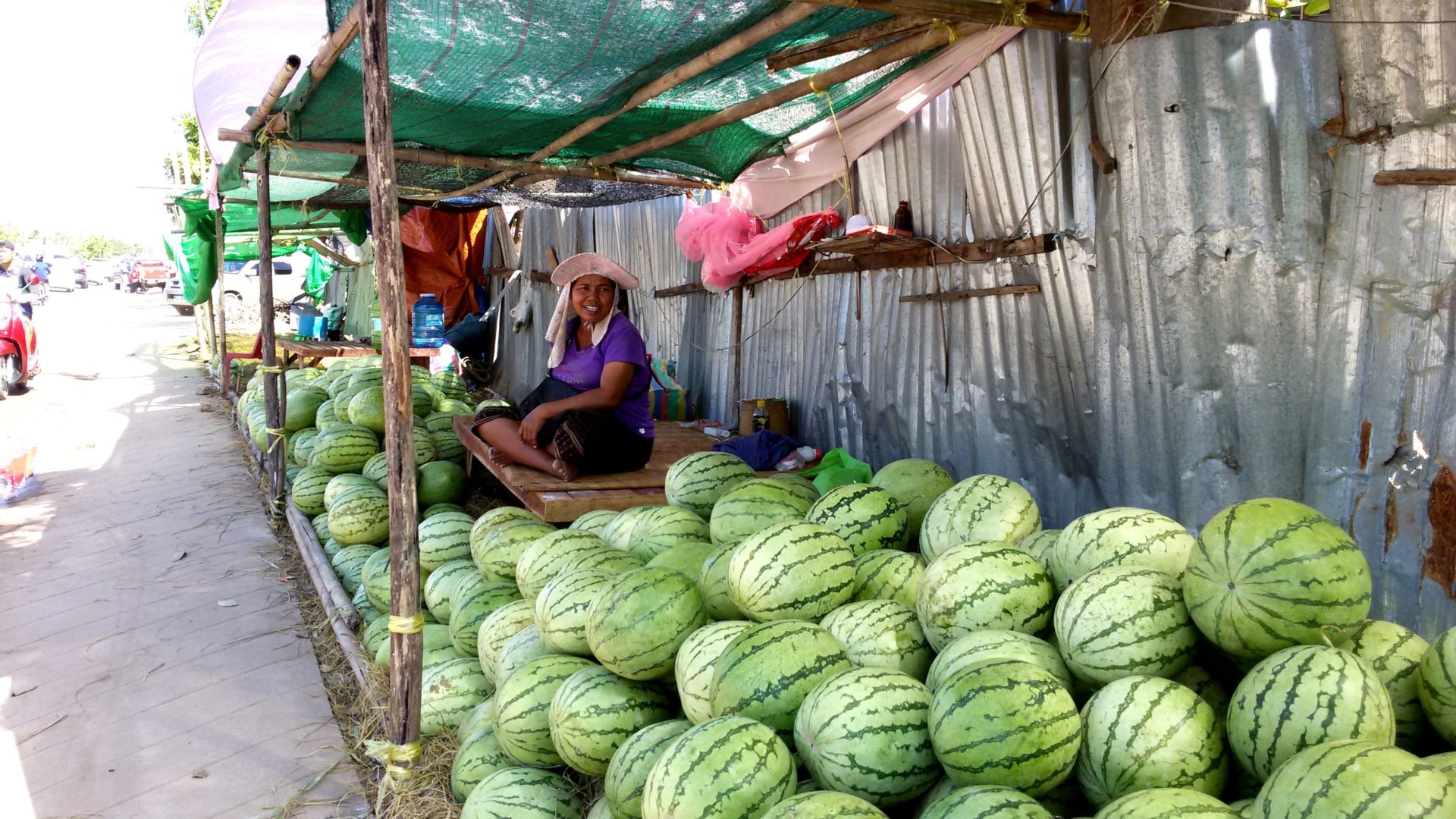 #HerImpact: Women Leaders and the Battle Against Hunger and Poverty
InterAction Celebrates Feed the Future Week
In 2007, droughts in grain-producing nations, rising fuel prices, global unemployment, and famine sent shockwaves through the international community and drove up food prices to levels not seen in generations.
The resulting crisis saw increases in political and economic instability, social unrest, hunger, and starvation in vulnerable areas across the globe. The cost of essentials such as wheat, rice, and maize quickly became unsustainably high, pushing the number of hungry people above 1 billion.
That's one-sixth of the world's population.
In response to the growing crisis, the international community came together to form a collective effort to end global hunger, poverty, and malnutrition. The United States' answer to this lofty mission was the creation of what would come to be known as Feed the Future: a USAID-led initiative that galvanizes the resources of multiple U.S. federal departments and agencies in agriculture, trade, development, investment, and policy.
Since launching, Feed the Future has continuously moved the needle on global hunger and poverty. Its recent report shows that a projected 23.4 million more people live above the poverty line, 3.4 million more children have avoided stunting, and 5.2 million more families do not suffer from hunger.
Feed the Future helps its partner countries improve agricultural production, strengthen the resilience of communities to shocks that can lead to famine and unrest, reduce hunger, and increase the exchange of ideas and resources that benefit the most vulnerable citizens.
The work is essential, and necessary now more than ever.
Each year we celebrate Feed the Future Week: a time to recognize the success of the Feed the Future initiative and acknowledge that there is still much work to be done.
The theme of this year's Feed the Future Week is #HerImpact: elevating the voices of women leaders, entrepreneurs, volunteers, scientists, farmers, and more working worldwide end hunger and eradicate poverty.
To celebrate this week, Feed the Future is sharing inspiring stories of women leaders around the world who are fighting hunger and poverty and empowering other women in the process.
Fatuma Namatosi, a young woman from Uganda, worked through a Feed the Future program to start a successful pumpkin processing business and engaged other young women like her in profitable agricultural opportunities. In northern Ghana, Rita Dampson travels to villages to organize women who collect shea nuts, helping them transform nuts into butter and package for export.
Many of InterAction's Members and partners organizations are leaders in food and agriculture aid. At their side, InterAction advocates for and supports investments in food and nutrition security and agricultural development. Our Members' work promotes economic growth and reduced poverty, directly counteracting the root causes of malnutrition and hunger. We couldn't be more excited to celebrate Feed the Future week with them and to lift the voices of women leading the way in eliminating poverty and hunger.
This week, we invite you to join us and learn more about the global battle against poverty, malnutrition, and hunger. Follow InterAction on Twitter for updates throughout the week, and join @FeedtheFuture on Wednesday, September 18 for a Twitter Chat on why women's empowerment matters so much for ending hunger.
You can learn more about Feed the Future's important work on their website and by signing up for their monthly newsletter.