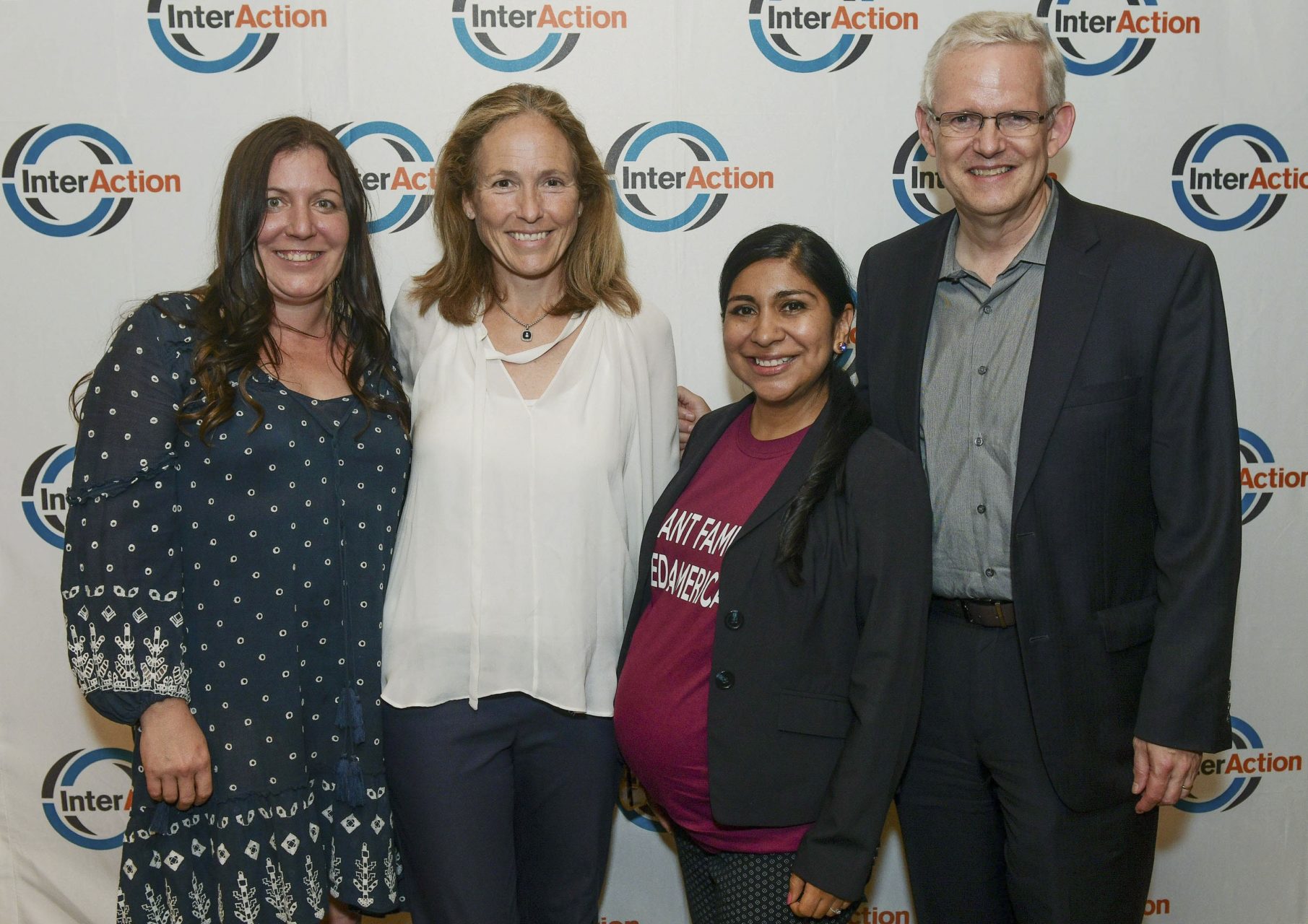 Highlights from InterAction Forum 2018: USAID's Mark Green, Innovative Finance Pitch Competition and More
Thank you to all attendees of InterAction Forum 2018, whose active engagement made the event a stellar success. We were thrilled to welcome representatives from 285 organizations and 16 countries to the Walter E. Washington Convention Center in Washington, D.C., from June 12-14.
Activities began on Wednesday with the first-ever InterAction Forum Documentary Night. The film "Kailash," produced by the makers of "He Named Me Malala" and "Spotlight," told the story of activists working to rescue children hidden inside overcrowded factories and forced into child labor.
The general sessions on Wednesday and Thursday provided powerful messages of courage and collaboration that reinvigorated our community's commitment to solidarity and collective action. Highlights included Project Concern International President and CEO, Carrie Hessler-Radelet, and Report the Abuse Founder, Megan Nobert, sharing personal stories of their fights against sexual abuse and harassment.
The keynote address from USAID Administrator Mark Green on Thursday reinforced the critical role NGOs play in assisting communities in need around the world as well as advocating on their behalf in Washington.
Breakout sessions provided in-depth looks at topics such as impact investing, women's empowerment, peacebuilding and much more. For those who were unable to attend, we encourage you to look back at the #InterActionForum conversation on Twitter and select images of the event on Facebook.
Please join us next year for InterAction Forum 2019.