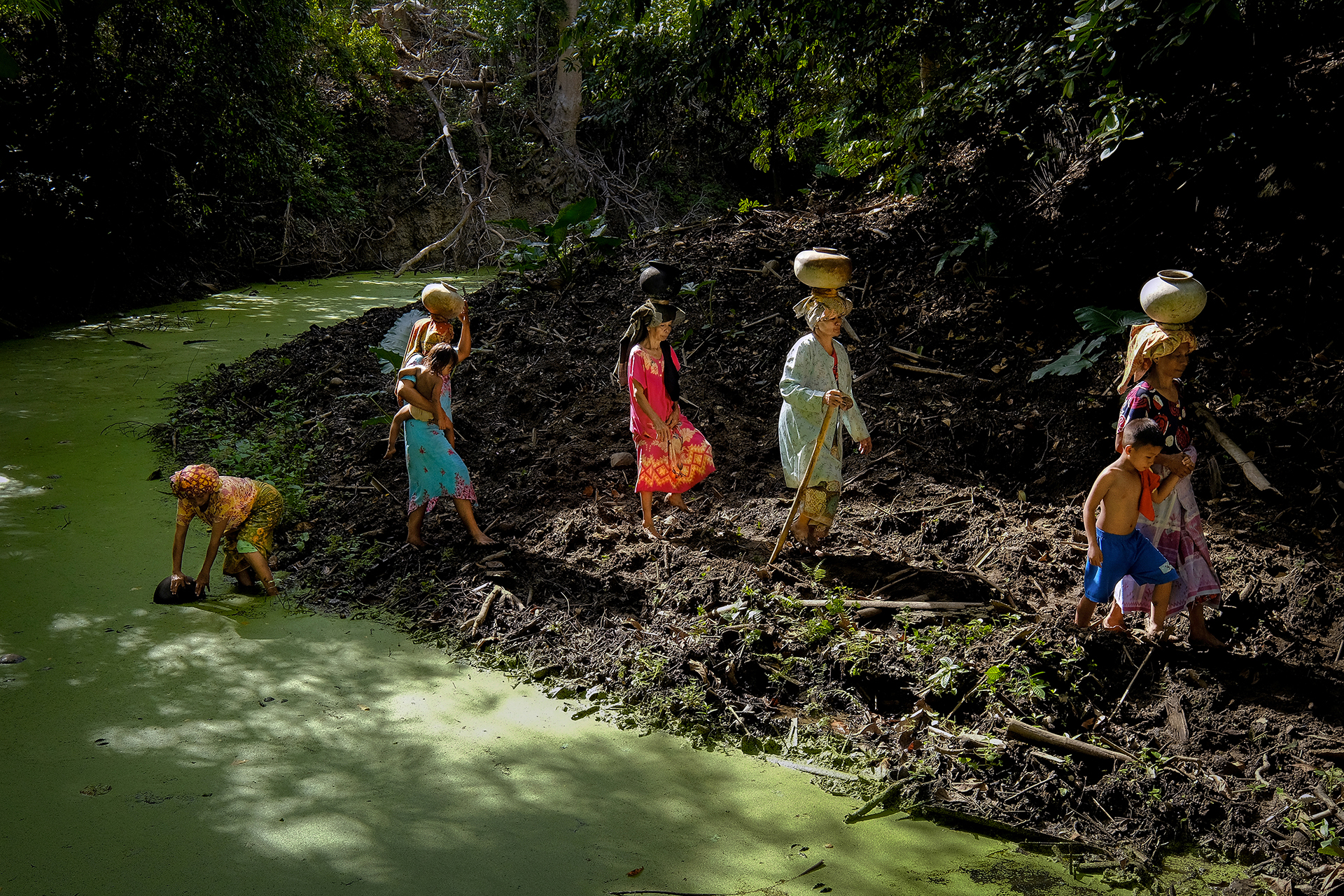 Launching the Human Rights Framework for Preventing and Responding to Sexual Exploitation, Abuse, and Harassment
In Honor of International Women's Day
International Women's Day provides us the opportunity to reflect on the progress made and challenges that remain in achieving gender equality globally.
The Universal Declaration of Human Rights (UDHR) starts with a simple principle: "all human beings are born free and equal in dignity and rights." Although the UDHR was originally designed to hold states accountable for protecting the human rights of their citizens, non-government organizations (NGOs) have an equal responsibility to protect the human rights of the communities we serve and the staff for whom we are responsible. To do so, organizations must commit to prioritizing measures to prevent and respond to sexual exploitation, abuse, and harassment (SEAH) of program participants and staff.
SEAH occurs when power imbalances between humanitarian and development workers and the communities they serve are abused. Humanitarian and development organizations control access to vital resources and services, which creates a power imbalance between those affiliated with the organization and the program participants and/or affected community. Power imbalances further exist due to structural inequities as a result of discrimination on the basis of gender, race, age, ethnic background, religious affiliation, disability, gender identity, sexual orientation, class, and other factors of discrimination.
As a form of gender-based violence (GBV), SEAH is a violation of international human rights conventions, including the Convention on the Elimination of All Forms of Discrimination Against Women, the United Nations Declaration on the Elimination of Violence Against Women, and others.
The Declaration on the Elimination of Violence Against Women explains that some groups of women, such as women belonging to minority groups, Indigenous women, refugee women, women migrants (including women migrant workers), women in poverty living in rural or remote communities, destitute women, women in institutions or detention, female children, women with disabilities, elderly women, displaced women, repatriated women, women living in poverty and women in situations of armed conflict, foreign occupation, wars of aggression, civil wars, or terrorism (including hostage-taking) are particularly vulnerable to violence.
Individuals experiencing intersecting forms of marginalization are often at higher risk of exploitation, abuse, and harassment. NGOs must take an intersectional, human-rights based approach to SEAH prevention and response to address these risks. The Safeguarding and Human Rights Framework highlights human rights underpinning the NGO sector's efforts to institutionalize and advance safeguarding. The document can be used:
To explain the context of the issue and act as a starting off point for understanding how integral preventing sexual exploitation, abuse, and harassment (PSEAH) is to our work.
To shift away from framing PSEAH as solely a matter of compliance to one that is centered on human rights.
As a reading and/or discussion piece for Boards to understand how safeguarding and human rights are connected.
To help support the understanding of safe programming and the implementation of extra measures to ensure that participants feel protected while taking part in program activities.
GBV, including SEAH, and women's equality are inextricably linked: the United Nations Development Programme explains that "fear of violence can prevent women from pursuing education, working, or exercising their political rights and voice." For humanitarian and development organizations, it is critical that we protect the human rights of our program participants by committing to holistic SEAH prevention and response mechanisms.
---
The Human Rights Framework for Preventing Sexual Exploitation, Abuse, and Harassment was authored by the From Pledge to Action Project's Human Rights subgroup, which is comprised of representatives from Episcopal Relief & Development, FHI 360, Food for the Hungry, Mennonite Central Committee U.S., and Oxfam America.
You can access the framework HERE.