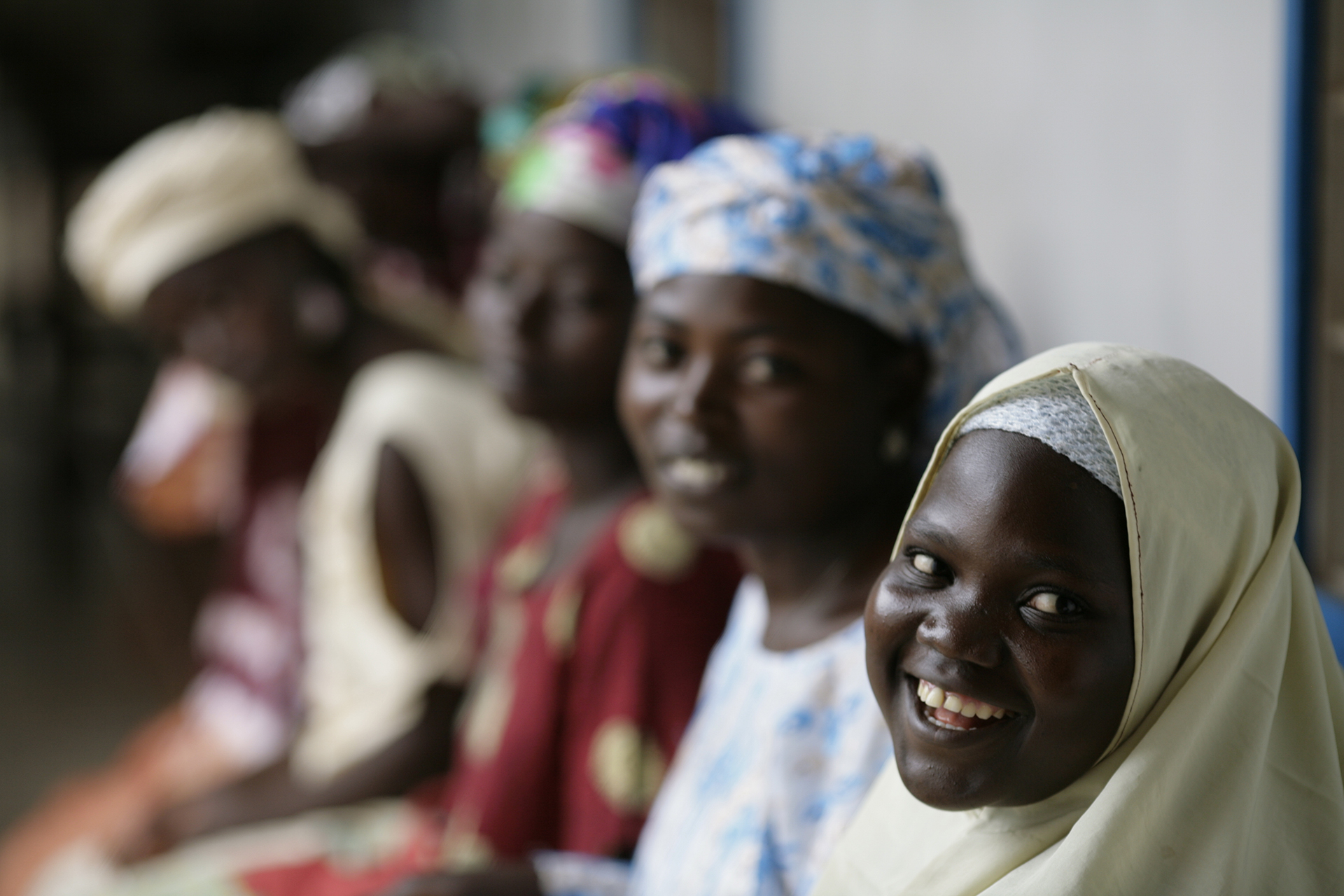 PSEAH Champions: Everyone, Everywhere, Every Day
"It is necessary that everyone on our team, everywhere they work, understand their ethical obligation to prevent sexual exploitation, abuse, and harassment (PSEAH)."

– Sara Rodriquez, Mental Health and Psycho-social Support (MHPSS) Coordinator, Americares Colombia
Today, October 26, marks the Preventing Sexual Exploitation, Abuse, and Harassment (PSEAH) Day of Action. This year's theme, "Everyone, Everywhere, Every Day," is reflective of the central role that PSEAH plays in our work as humanitarian and development workers.
PSEAH is integral to the work that we do as humanitarian and development organizations. It requires our intentional, continuous attention and commitment. Everyone at our organizations—from the CEO to the program staff to the communications team—plays an important role in protecting the communities we work with from harm.
Sexual exploitation, abuse, and harassment (SEAH) can have long-lasting, devasting impacts on a survivor and undermine our integrity as humanitarian and development organizations by eroding the trust communities have put in our organizations to deliver lifesaving and essential services. It is thus our responsibility to ensure we do not inflict further harm on the communities we work with.
For this year's PSEAH Day of Action, InterAction interviewed staff at several of our Member organizations to highlight their commitment to PSEAH. Below are the responses from several PSEAH Champions:
How important is PSEAH in your role?
Sara Rodriquez, Mental Health and Psychosocial Support (MHPSS) Coordinator, Americares Colombia: "As a Mental Health and Psychosocial Support Coordinator for Americares Colombia, PSEAH is at the core of my work, and it is essential that we all commit to providing a safe and dignified experience for our patients as well as our colleagues. All staff, particularly those that are in direct contact with our constituents, must understand the vulnerabilities of the populations we serve and the power dynamics that exist between individuals and within different contexts."
Aida Conteras Villamizar, Human Resource Manager and Safeguarding Focal Point, Bethany Colombia: "It is one of the most important aspects of my work, since it is one of the first processes that is carried out when a new contractor joins the company, and it allows me to contribute to guaranteeing the protection of the families we work with, especially the children. In addition, the PSEAH is part of the good treatment, love, and respect we give to our children."
Xiomara Sierra, Program Officer and Safeguarding Focal Point, Oxfam Latin America and the Caribbean: "As a program officer, I recognize the importance of strengthening partners' capacity to develop their safeguarding systems through training, support on how to develop PSEA policies, community-based feedback mechanisms, and improving their understanding of why we should work together to stop abuse of power at all levels."
Lucía Zúñiga Solano, Communications Specialist, Habitat for Humanity International Latin America and the Caribbean Office: "In [Communications], we develop messaging to make people aware of their rights and duties. Through our work we educate around safeguarding and help build a safeguarding culture."
How important is PSEAH to the work of your organization?
Xiomara: "Oxfam in Honduras perceives safeguarding as a way to face patriarchal violence and machismo from within our organization. We ensure all our personnel receives mandatory safeguarding training and we work together with partner organizations to do no harm and prevent SEAH."
Aida: "It is of high importance because Bethany is committed to protect and serve in relation to the guarantee of children's rights; it also gives us clear tools to minimize risks with the population we work with and also allows us to make visible and improve protection and care strategies.
Sara: "PSEAH is a foundational consideration in our work, and we connect this to our mission and human rights. As an NGO, we have a responsibility to ensure that our programming and operations safeguard the rights of those with whom we are working—program participants, partners, and staff. It is necessary that everyone on our team, everywhere they work, understand their ethical obligation to prevent sexual exploitation, abuse, and harassment."
What are some steps you are taking to prevent and respond to SEAH?
Xiomara: "Oxfam is an active member of the PSEA Network in Honduras. Likewise, we lead in-person and online training for staff and partners. As a focal point, I participate in Oxfam's safeguarding community of practice to be updated and trained so that I can keep helping others." 
Rosa Mae Llanto, Field Officer, Food for the Hungry Philippines: "[Food for the Hungry has been doing PSEA] Awareness raising with communities, including local government units, parents, youth, and children; and [bringing] awareness to my co-workers and the local communities on the reporting mechanisms and procedures of the organization."
Lucía: "We are training staff and representatives throughout the organization. We have also created materials such as videos and two-pagers related to safeguarding so the people we work with and community members can understand concepts more easily and know how and where to report misconduct. We believe creating a safeguarding culture is key to protecting people in the communities we serve."
It is critical that everyone in our organizations commits to PSEAH everywhere and every day. PSEAH Champions, like Aida, Lucía, Rosa, Sara, and Xiomara play an important role in advancing PSEAH throughout the humanitarian and development sectors.
Please visit our landing page for more information about the PSEAH Day of Action and to learn about what you can do to mainstream PSEAH at your organization. If you have any questions, please contact Kirsten Mullin.