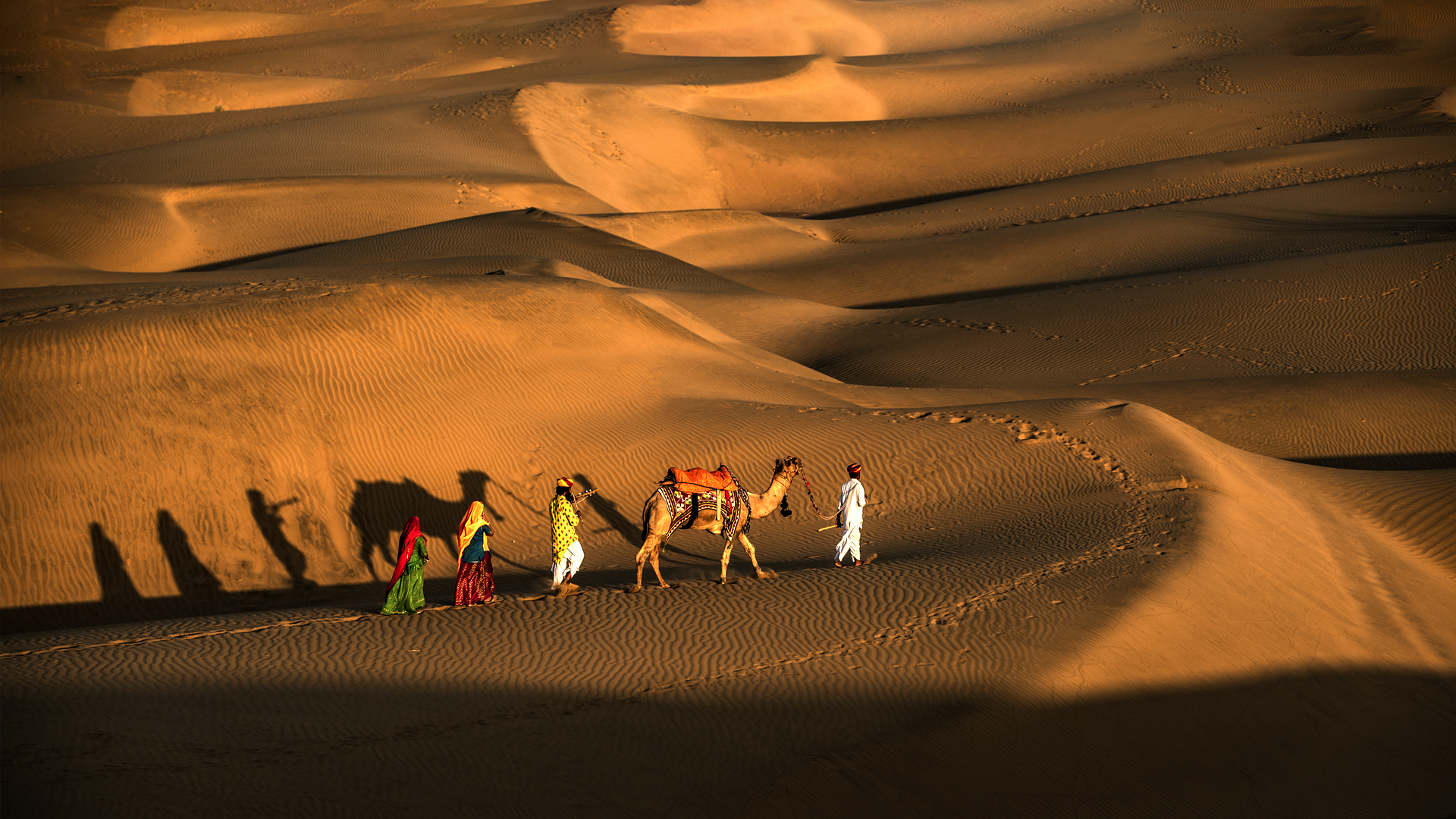 NGO Leaders on Keeping Up with Change and Shoring Up Business Models
InterAction's NGO Futures Program's 2021 Member CEO Survey Findings
In January 2021, InterAction conducted its fourth-annual survey to assess and reflect back perceptions of the changing global development and humanitarian operating ecosystem, how NGOs are responding, and where they want help. 95 InterAction-member-organization CEOs shared what the changing world means for their organizations.
80% of surveyed global development and humanitarian organization CEOs agree that the external operating environment is significantly changing. This is consistent with the three previous years, during which we saw agreement around foreseeing the operating environment significantly changing.
The good news: With consistent perceptions of significant external change over a number of years, NGOs are adapting, and many CEOs are more confident that their organization is keeping up compared to previous years. Over half of all respondents are developing, executing, or evaluating significant change in all polled program and operational change areas—cultivating agility; diversity, equity, and inclusion practices; working differently with local actors; protection against sexual exploitation, abuse, and harassment; and environmental sustainability programs; as well as business model change and geographically disbursing authority.
We asked CEOs what kinds of initiatives, investments, and adaptations they see NGO leaders undertaking that seem promising for ensuring future organizational effectiveness, accountability, resilience, and relevance. Of the 53 people responding by writing in their own comments, 34% mentioned working differently with local actors, 30% mentioned collaboration/partnerships, 25% mentioned technology and digital, and 23% mentioned diversity, equity, and inclusion.
The unsettling news: A larger proportion of global development and humanitarian organization CEOs sense business model vulnerability in 2021 than in the year prior. Although most respondents did not experience or expect significant funding losses due to COVID-19, they foresaw more negative effects ahead over the next few years compared to what they experienced in 2020. Organizations are acting, with over half of respondents developing a plan for, executing, or evaluating significant business model change.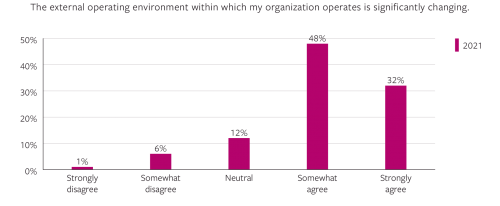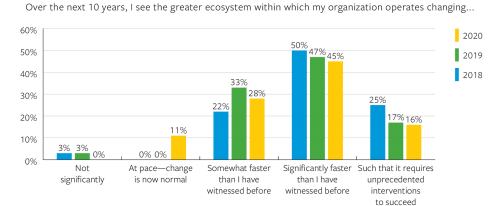 We encourage you to read the full report here. If you are part of the global development and humanitarian sector, consider what insights you can derive for your own organization. Ask yourself:
Is this true for my organization? Why or why not?
How does my own thinking compare with what I am reading?
How do my organization's efforts at adaptation compare to these sector findings?
Compared to where organizations here are on change, is my organization ahead? Behind? Why?
How do I feel about my organization's effectiveness?
What programming or business strategy conversations does this spark for me?
Report Launch Event
On May 19, 2021, InterAction hosted a webinar to launch the report, during which the authors highlighted their top findings and discussed how the pandemic has impacted the sector and our community's collective action priorities. Check out a recording of the event here and the event slide deck here.
InterAction, the largest U.S.-based alliance of international NGOs and partners, seeks to accelerate NGOs' ability to adapt and evolve in service of their missions. The InterAction NGO Futures initiative creates a safe exploration and co-learning space among sector leaders in support of transformational change. It facilitates peer learning, supplemented by events with outside experts, to build awareness and agility skills, leveraging the savvy of leaders to affect sustainable change. You can subscribe to the NGO Futures mailing list here for quick tips for leaders in a changing world and learn more about NGO Futures here.