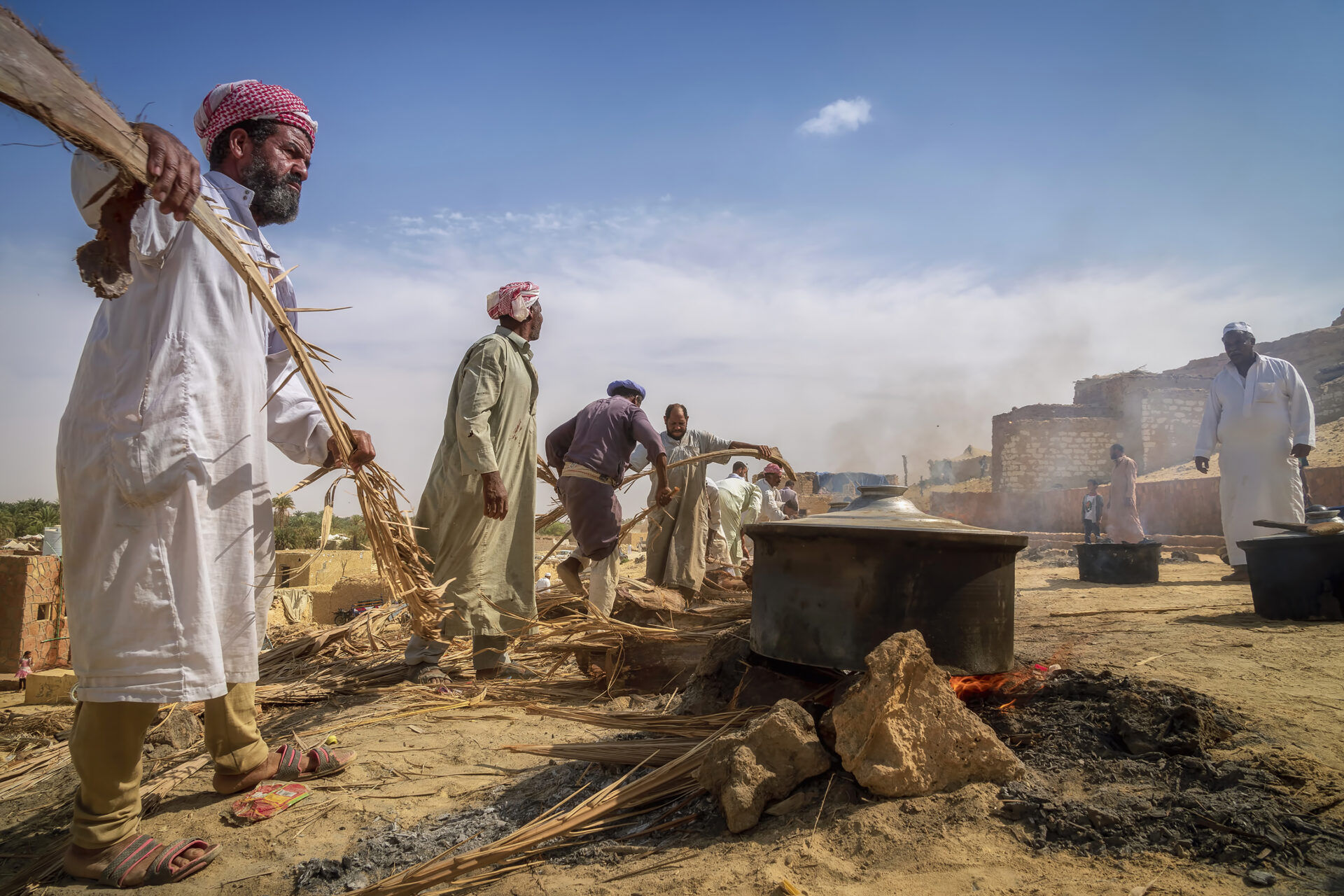 Six Takeaways from InterAction's Big Think on the U.S. Global Food Security Response
Progress on global food security and malnutrition has rapidly declined since 2015, with over 258 million people now facing immediate danger from hunger. Compounding crises are contributing to this unprecedented decline, exposing a lack of resilience and entrenched systemic challenges within the global agrifood system.
To overcome these challenges, meet immediate needs, prevent further backsliding, and break the cycle of crises, it is time to reevaluate and recalibrate U.S. global food security and nutrition programming.
Over the last 70 years, the U.S. government's (USG) global food security and nutrition response has positioned America as the international leader in food assistance. USG food security programs have contributed to immense progress, leaning on the depth and breadth of American agriculture expertise and ingenuity. However, the current response structure is governed by a complex web of programs and policies, making a comprehensive response to rising hunger all the more difficult. A sustainable vision for the future requires USG programs and policies to undergo ambitious, holistic reforms.
The Big Think
To spur reform efforts, InterAction undertook the Big Think for U.S. Global Food Security Response ("the Big Think") with NGOs working to advance food security and nutrition across the development and humanitarian space. Launched in November 2022, the Big Think aimed to identify and understand key gaps in the USG response; develop policy solutions for better preparation, prevention, and response; and mitigate future hunger.
Six months of learning events and targeted discussion groups culminated in a report detailing the history of America's global food security response, outlining the current U.S. food security structure, highlighting key strengths and challenges of the current system, and providing recommendations to improve future responses. Six key takeaways are provided in short below. The full report is attached.
Recommendations
To strengthen the U.S. global food security and nutrition response, the U.S. government must:
Make agrifood system resilience the core of its global food security and nutrition programming. Resilient agrifood systems support sustainable human well-being, increase community capacity to respond to shocks, improve the long-term effectiveness of aid, and prevent backsliding of development gains, thereby reducing future humanitarian costs. Focusing on resilience will strengthen responders' ability to adapt to volatility and elevate outcomes. This means prioritizing interventions that promote appropriate sequencing, layering, and integration across humanitarian, development, and peacebuilding assistance.
Better coordinate existing food security and nutrition programs to strengthen the impact of the U.S. Global Food Security Strategy (GFSS). The GFSS sets a vision for coordination across the USG to sustainably reduce global poverty, hunger, and malnutrition. While the vision is strong, it does not effectively empower the Feed the Future Global Coordinator to hold USG stakeholders accountable, lay out the unique role and responsibilities of different global food security programs, or account for collaboration challenges.
Increase investments in systemic, long-term global food security and nutrition funding. Addressing the disparity between crisis response and longer-term funding is essential in making resilience the core of food security and nutrition programming. Humanitarian resources can be better shaped to lay the groundwork for resilience building, nutrition diversification, and food system improvements. With increased investment, development actors would be better positioned to undertake longer-term activities in fragile and insecure contexts.
Put local communities and partners in the lead. Resilient food security systems are not possible without local communities and partners. Any vision to improve the U.S. response to global food insecurity must be developed, planned, and implemented with local and national partners leading evidence-based interventions.
Focus on solutions that target the underlying drivers of hunger, like climate adaptation. Sustained investment in climate adaptation is critical to support agrifood system adaptations and resilience building. To better prepare for the anticipated intensity of future shocks, a multisectoral approach that works across interconnected sectors—including water, sanitation, and hygiene (WASH), climate, nutrition, gender, and health—is essential. Consistent investment in climate adaptation and resilience helps communities withstand cyclical shocks that impact food insecurity and can reduce climate-related impacts on critical infrastructure, agricultural productivity, water resources, and public health.
Galvanize private sector investment to expand impact of local agrifood systems. Private sector investment in the agrifood system provides a critical opportunity to expand economic growth and reverse recent trends in food insecurity and malnutrition. Yet, agricultural development remains largely underfinanced globally and the USG has limited tools to fuel investment. The USG must utilize all available tools, programs, and agencies to support local small and medium enterprises. Care should be taken to not damage local livelihoods or further degrade the environment.
Read the full report HERE.
In the coming months, InterAction will dive into different aspects and recommendations of this report. For more information on future events and actions, please reach out to Sara Nitz Nolan and Tom Buttry.