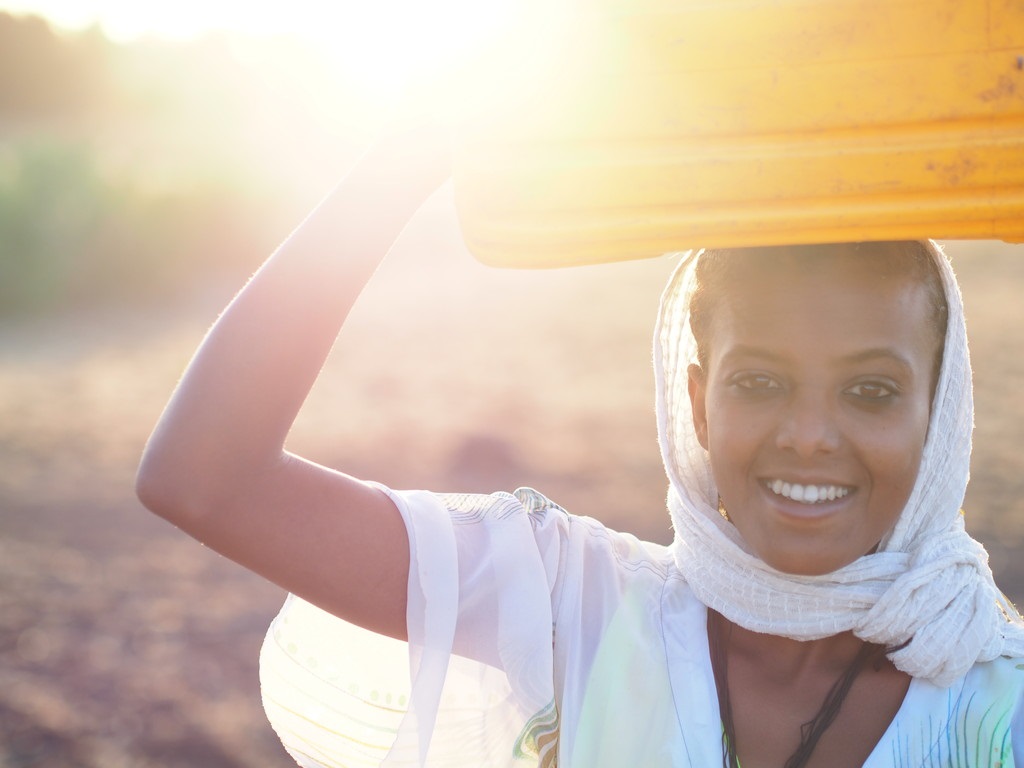 Solutions Over Pessimism: A Key to Global Progress in 2019
A new U.S. Congress was sworn in on January 3rd, and despite the current government shutdown, these new members are bringing fresh ideas and new energy to American leadership and policymaking. With this comes a new opportunity to positively influence U.S. foreign assistance and build upon the progress that has been made over the past year to improve the lives of those living in the poorest and must vulnerable places around the world. Our leadership as an NGO community, and a nation, has been an integral part to driving this positive change, and we need to keep this at the front of our minds as we explore new opportunities together in 2019.
The idea that the world is improving is sometimes hard to hear given the daily barrage of draining, negative news. At the same time, this positive message is not meant to take away from the real human suffering currently occurring around the world. There is the ongoing risk of famine in Yemen, conflict is still raging in Syria, with more people likely displaced, and there are marginalized and vulnerable people fleeing violence and economic deprivation in Central America, among other global crises that make the headlines. However, there is a clear case to be made that 2018 was one of the best years in human history and that 2019 may be even better. Whether it is demonstrated by many people leaving extreme poverty behind and others joining the middle class, increasing numbers of children learning to read or longer life expectancy in conflict-free parts of the world, decreases in inter-state violence, new health innovations, and more opportunity — the world is getting better.
Unfortunately, public dialogue of late has focused primarily on what is not working here at home — doing so means that we run the risk of slowing, even disrupting the progress happening elsewhere. International development and humanitarian consensus around the world, and the debates to improve systems and approaches, is currently built on the ability of multiple actors to work together, aligned with a high degree of local ownership, to solve challenges. This is predicated on the idea that established organizations, such as InterAction's member NGOs, the U.S. government, or the U.N. can help people accelerate solutions to their problems. It implies having a focus on solutions, innovation, and people with empowered ideas. When leaders look around and only see crises and not opportunities to stand up and embrace solutions, they hold humanity back.
Solutions are not always explicitly political at their roots — but they do require political will. We can prevent crises before they start, and we can help to protect people when they are endangered or promote healing the aftermath of conflict or disaster.
For example, if the United States wants to respond to the flow of migrants across the southern U.S. border, we can invest significantly more in aid for Central American countries to address root causes of violence, spur economic opportunity and scale up legal processes that respect the legal status and rights of asylum seekers. This is the long-term, action-oriented, solutions mindset that the NGO community advances.
In 2019, InterAction looks forward to working hand in hand with new leadership, and long-time allies, in the 116th U.S. Congress to jointly represent our shared constituencies that come from diverse political beliefs, parts of the country, faith communities, and other walks of life. Together, lets provide the leadership, compassion, and heart that helps the vulnerable at home, and across borders. We can represent the best of America.
---
Want to hear more from Sam? Follow him on Twitter: @SamInterAction