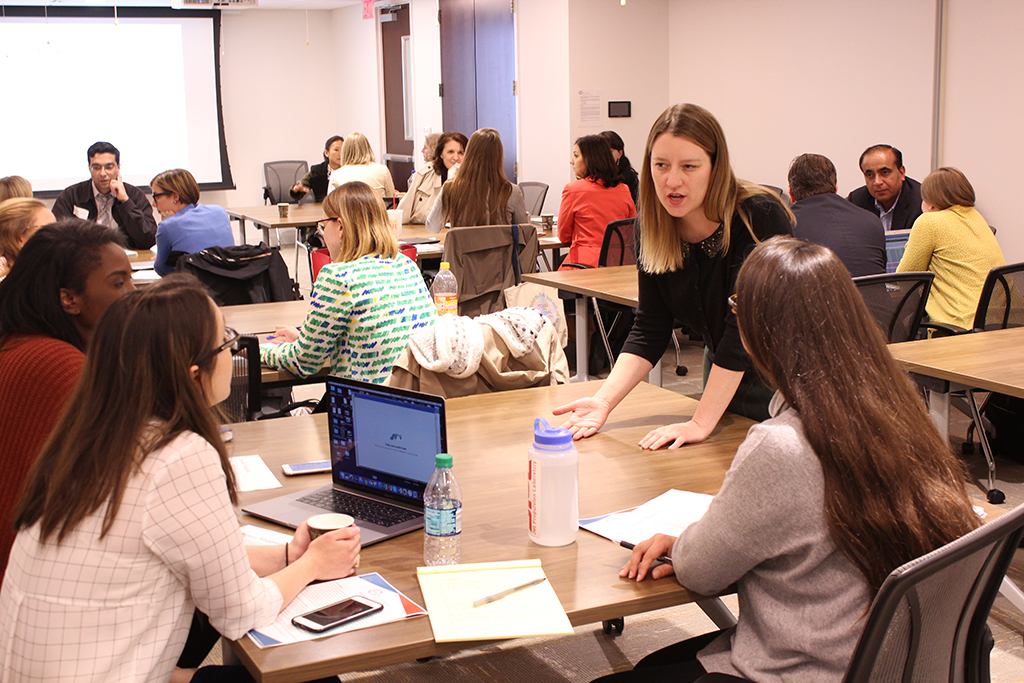 Workshop Teaches NGOs How to Cultivate a Positive Public Image
Do you stammer when hit by an unexpected question during an interview?
Have you ever found it difficult to succinctly express just what it is that your organization does?
Has it been a struggle to talk to your mother about your work involving "integrated approaches towards resilience" or "systems-level solutions"?
In the field of international development and humanitarian assistance, these are common challenges. Fortunately, there are a myriad of strategies to tackle them, becoming more competent in written and spoken communications, and a more confident spokesperson for your organization.
On Tuesday, April 24, Mercy Corps Senior Global Communications Officer Christy Delafield explored some of these tactics in a positive public image workshop on communications and media relations. Hosted by the Together Project, the two-hour session featured participatory activities designed to assist attendees in developing media relations best practices through audience and power mapping, a jargon busting activity, and a discussion on how to make organizational messaging relevant.
Highlights included an activity in which participants paired up to walk the length of a piece of tape on the floor, telling their partners about their organization's work while taking one step for each word. The exercise emphasized the importance of choosing words intentionally and avoiding lengthy, convoluted language.
In addition, Delafield shared tips for effective storytelling and addressed how to prepare key talking points and stay on message during interactions with members of the media through techniques such as blocking and bridging.
The Together Project, an advocacy initiative for NGOs facing discrimination or targeted regulations that adversely impact their ability to function, enables organizations to collaboratively develop solutions to shrinking civil society space through information-sharing and coalition-building. The workshop was one of the initiative's many events aimed at strengthening the ability of NGO staff, officials, and policymakers to work toward shared goals in the international development and humanitarian sector.