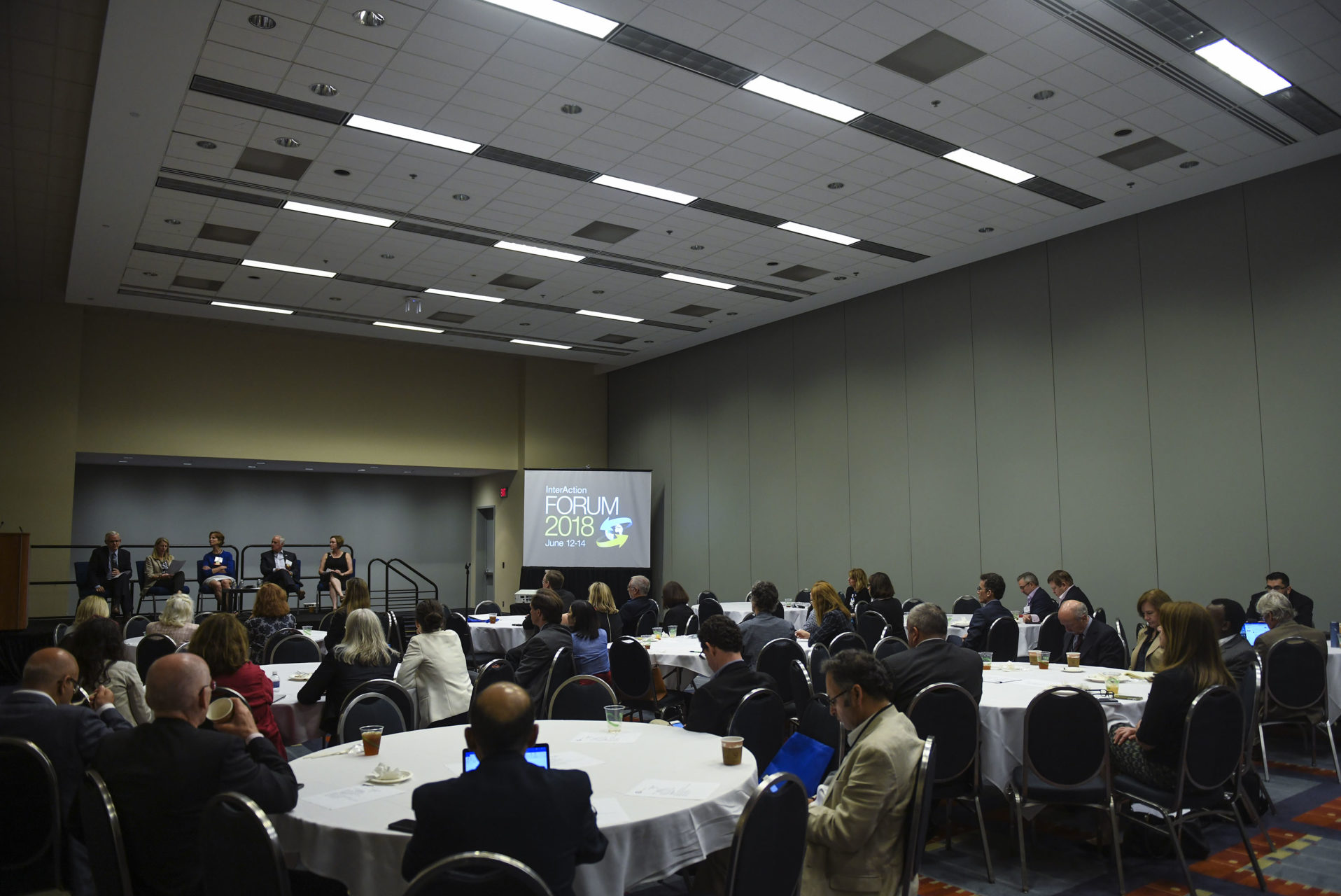 Forum 2019
About
Strengthening our Collective Impact
come for the networking stay for the networking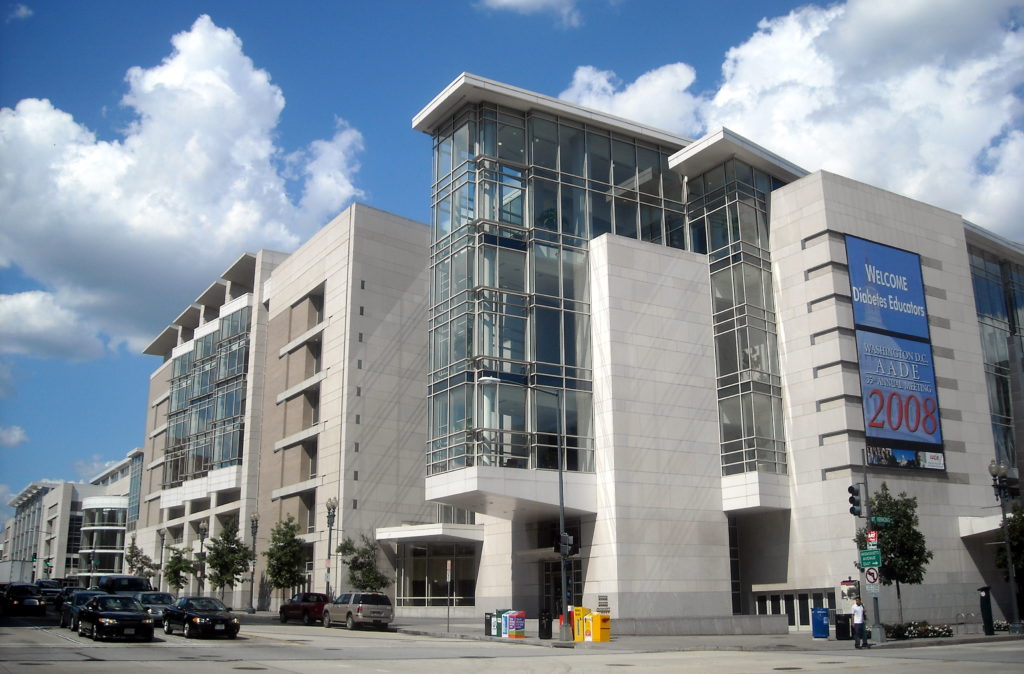 Event Location
InterAction Forum 2019 will be held at the Walter E. Washington Convention Center, 801 Mt. Vernon Place NW, Washington, District of Columbia 20001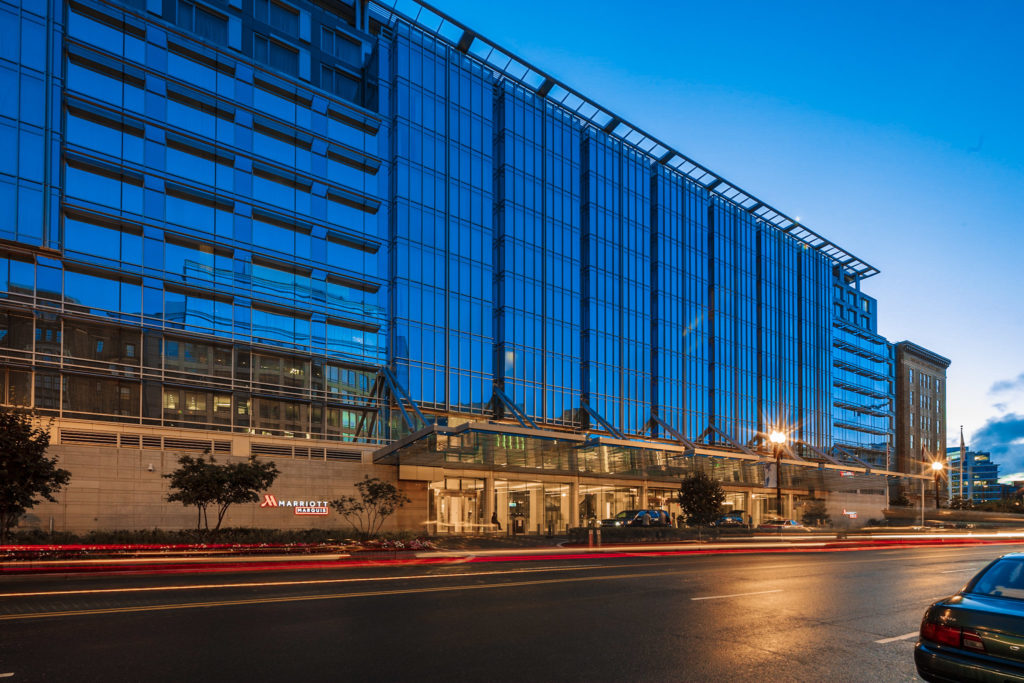 Event Hotel
InterAction negotiated a discounted rate for InterAction Forum 2019 participants at the Marriott Marquis Washington, DC. Guest rooms at the group rate of $272 are limited and available on a first come, first-served basis until May 2, 2019. Booking your room within the InterAction room block is an important way to support the community and ultimately keep meeting costs as low as possible.
2019 InterAction Award Recipients
Disability Inclusion Award: Women's Refugee Commission
The Women Refugee Commission (WRC) works to improve the lives and protect the rights of women, children and youth displaced by crisis and conflict, including those with disabilities. WRC has been at the forefront of researching the needs of this group, identifying solutions, and advocating change in humanitarian policy and practice. Since WRC's first global research into the situation of refugees with disabilities resulted in the 2007 Disabilities Among Refugees and Conflict-affected Population report, they have collaborated with a wide range of stakeholders to advance the rights of displaced women, children and youth globally; produced tools and resources for Women's Disabled People's Organizations (DPOs), and they have undertaken research on GBV prevention among sub-populations of refugees in urban settings in addition to research into the resilience-based approaches in humanitarian action and the implications for inclusion of women, children and youth with disabilities.
Distinguished Security Achievement Award: Rafael Khusnutdinov, Save the Children
Rafael Khusnutdinov is the Senior Director of Global Safety and Security at Save the Children. His work with Save the Children helped establish and expand programs for children and families affected by conflict, as well as promote good practice by integrating security perspectives within programs, crisis management, operations, and humanitarian response. Rafael is an active member of various security groups and forums, lending his expertise to the security culture of the humanitarian, development and aid sectors.
Effective Assistance Photography Award
InterAction's photography contest focuses on incredible humanitarian and development work through the most powerful photos illustrating innovative, effective, and inspiring efforts in international relief and development. One Grand Prize Winner will receive $1,000 USD and three Runners Up will receive $100 USD. Photographs will be displayed on an online gallery at www.interaction.org. Recipients will be announced at Forum 2019 during the Awards Reception on Wednesday, June 12.
Humanitarian Award: Janeth Marquez, Caritas Venezuela
Janeth Marquez, the director of Caritas Venezuela, has led the largest humanitarian response in the country. Facing food shortages, a devastated health system and social unrest, Janeth has led Caritas Venezuela and its 100 staff to overcome personal and professional obstacles as they bring critical—in some cases, life-saving—food and medicine to Venezuelans across10 states and the capital. Under Janeth's leadership, Caritas continues to provide lifesaving assistance across Venezuela in the face of significant obstacles, including government interference and a decentralized supply chain.
Julia Vadala Taft Outstanding Leadership Award: Carrie Hessler-Radelet and Abby Maxman
Carrie Hessler-Radelet, President and CEO, Project Concern International and Abby Maxman, President and CEO, Oxfam America are this year's co-recipients. Since 2017, Carrie and Abby have led the NGO sector in the collective effort to create a safe environment where our staff and program beneficiaries thrive. They have championed the prevention of sexual harassment and abuse, instilled survivor-centered approaches and ensured that that training, safeguarding and reporting mechanisms are in place within their organizations. As InterAction Task Force Co-chairs, their leadership was instrumental in the task force crafting 16 organizational commitments for InterAction's CEO Pledge on Preventing Sexual Abuse, Exploitation, and Harassment by and of NGO Staff which now has 127 signatories.
Mobile App
The InterAction Forum mobile app for your phone or tablet has all the information you need to maximize your experience, including a customizable agenda, interactive maps, speaker bios, attendee, sponsor and exhibitor information, breakout session information, and more. InterAction will not print a full program this year and we strongly encourage all attendees to download the app for the most up-to-date information.
The mobile app will be available for download in mid-May. Please check back then for more information.
Student Volunteer Program
Application Deadline: Monday, May 13, 2019
InterAction invites college students to be part of our volunteer team at InterAction Forum 2019. Complete your application to participate in this invaluable experience supporting the premier gathering of international development and humanitarian professionals.
Benefits of Volunteering:
In return for a minimum of 4 hours of volunteer time, college students will earn a complimentary full registration providing access to two days of breakout sessions, general sessions and networking activities
Network with participants from the public, private, and NGO communities who use the InterAction Forum as a platform to network, advance collective agendas, build skills, and share ideas and information
Learn about innovative ideas and issues facing the U.S. international NGO community
Opportunities and Positions:
Badge Checker: check badges, collect tickets
Greeter: greet attendees, direct traffic between breakout sessions
Registration: support on-site registration activities
Session Monitor: count attendance, keep time, assist with mobile app evaluations
Other miscellaneous support as needed
To be considered for a volunteer opportunity at InterAction Forum 2019, please e-mail your name, year in school, major, preferred e-mail and phone number, and a copy of your most recent class schedule to Forum@interaction.org. Once approved, we will send a schedule with available volunteer shifts. The deadline for submitting your application is Monday, May 13, 2019.
For questions about the volunteer program please contact Keith Preciados at kpreciados@interaction.org.