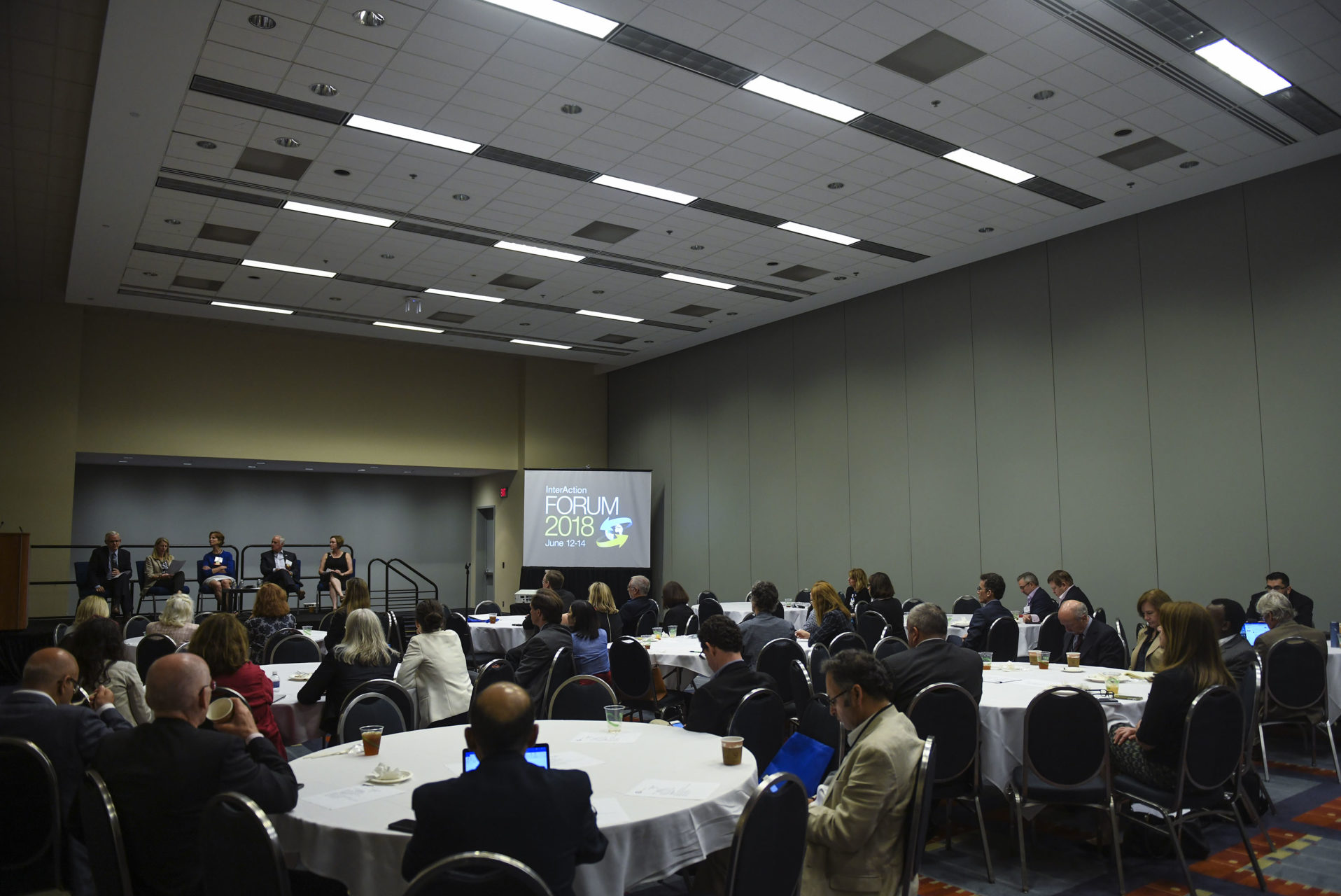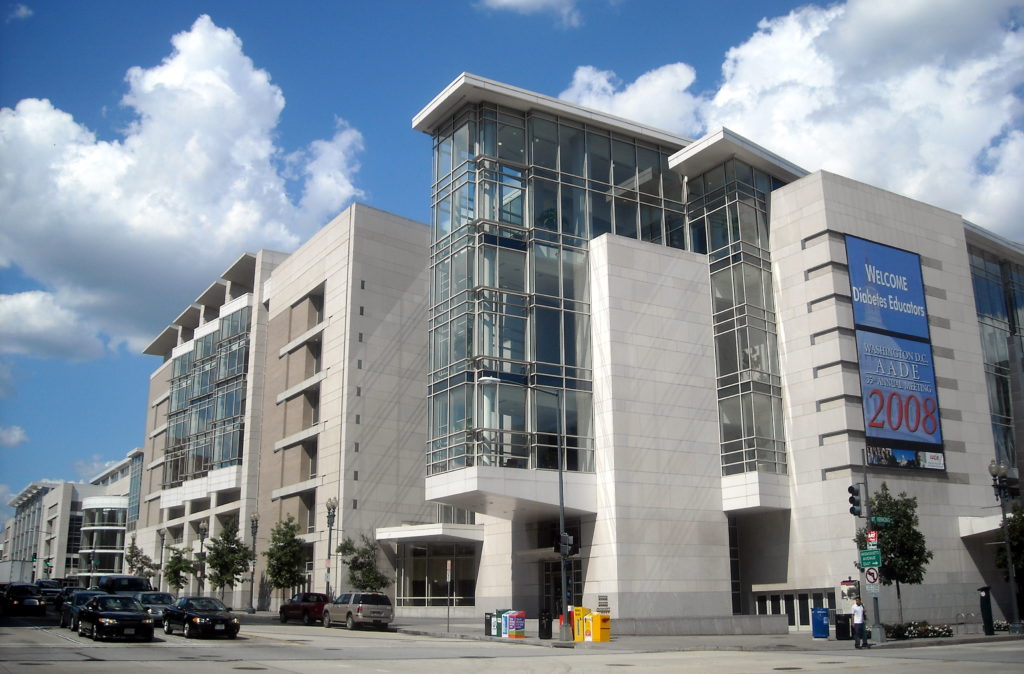 Event Location
InterAction Forum 2019 will be held at the Walter E. Washington Convention Center, 801 Mt. Vernon Place NW, Washington, District of Columbia 20001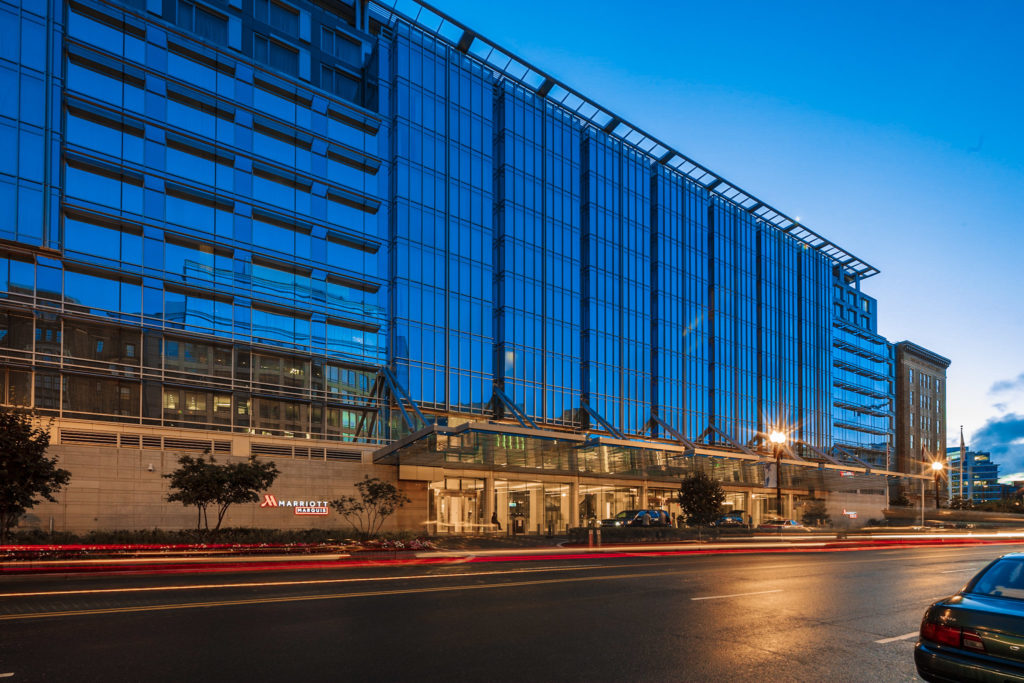 Event Hotel
InterAction negotiated a discounted rate for InterAction Forum 2019 participants at the Marriott Marquis Washington, DC. Guest rooms at the group rate of $272 are limited and available on a first come, first-served basis until May 2, 2019. Booking your room within the InterAction room block is an important way to support the community and ultimately keep meeting costs as low as possible.
Forum Co-Chairs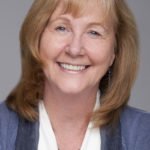 Suzanne Frindt
Suzanne Frindt joined as President and CEO of The Hunger Project in May 2017. Suzanne and her husband, Dwight, have been investors, volunteer fundraisers and activists for The Hunger Project for over 25 years and, as such, they have traveled extensively throughout Africa, India, Bangladesh and Latin America to deeply engage in The Hunger Project's programs, which mobilize people to create lasting society-wide progress in health, education, nutrition, family incomes and the empowerment of women.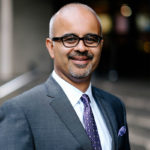 Aleem Walji
Aleem Walji is Chief Executive Officer at the Aga Khan Foundation USA. In this role, Aleem focuses on deepening partnerships with US-based organizations to improve the quality of life of communities in Africa and Asia by building lasting institutions, strengthening civil society, and investing in local leaders.
2019 InterAction Awards
Disability Inclusion Award
The Disability Inclusion Award honors member agencies that have worked toward greater disability inclusion in programs/management and have expanded leadership opportunities for people with disabilities. The award recognizes our own community's innovative efforts to promote disability inclusion as a human rights issue.
Distinguished Security Achievement Award
The InterAction Security Advisory Group Distinguished Achievement Award recognizes exceptional performance by NGO security professionals, particularly those who significantly contribute to NGOs' abilities to protect their personnel, assets, information, or operations overseas.
Effective Assistance Photography Award
Each year, InterAction's photography contest focuses on incredible humanitarian and development work. We encourage you to submit your most powerful photos that illustrate innovative, effective, and inspiring efforts in international relief and development. Examples of self-reliance, innovative technology, shared values, partnerships, and delivery of humanitarian assistance are encouraged, though entries are not limited to those categories. All images should be of work done outside of the United States. One Grand Prize Winner will receive $1,000 USD. The winning photo will also be showcased at InterAction's 2019 Forum, June 11-13. Three Runners Up will receive $100 USD and have their photographs displayed on an online gallery at www.interaction.org.
Submit Your Photo
Humanitarian Award
InterAction's Humanitarian Award recognizes an individual or individuals who have demonstrated extraordinary leadership in support of NGOs and the people they serve in the developing world. Our community's national staff and counterparts often surmount significant obstacles to carry out their work effectively in their own home countries or regions. InterAction seeks to honor these individuals for their bravery and commitment to the most vulnerable populations in their own communities.
Julia Vadala Taft Outstanding Leadership Award
The Julia Vadala Taft Outstanding Leadership Award honors outstanding and distinguished leaders in the community of U.S.-based international nongovernmental organizations. The award celebrates the leadership of an individual within this community whose career and vision has transcended his or her own organization by raising the influence and profile of the U.S. NGO sector as a whole. It celebrates the very best of who we are as a sector.
Mobile App
The InterAction Forum mobile app for your phone or tablet has all the information you need to maximize your experience, including a customizable agenda, interactive maps, speaker bios, attendee, sponsor and exhibitor information, breakout session information, and more. InterAction will not print a full program this year and we strongly encourage all attendees to download the app for the most up-to-date information.
The mobile app will be available for download in May. Check back then for more information.
Student Volunteer Program
Application Deadline: Monday, May 13, 2019
InterAction invites college students to be part of our volunteer team at InterAction Forum 2019. Complete your application to participate in this invaluable experience supporting the premier gathering of international development and humanitarian professionals.
Benefits of Volunteering:
In return for a minimum of 4 hours of volunteer time, college students will earn a complimentary full registration providing access to two days of breakout sessions, general sessions and networking activities
Network with participants from the public, private, and NGO communities who use the InterAction Forum as a platform to network, advance collective agendas, build skills, and share ideas and information
Learn about innovative ideas and issues facing the U.S. international NGO community
Opportunities and Positions:
Badge Checker: check badges, collect tickets
Greeter: greet attendees, direct traffic between breakout sessions
Registration: support on-site registration activities
Session Monitor: count attendance, keep time, assist with mobile app evaluations
Other miscellaneous support as needed
To be considered for a volunteer opportunity at InterAction Forum 2019, please e-mail your name, year in school, major, preferred e-mail and phone number, and a copy of your most recent class schedule to Forum@interaction.org. Once approved, we will send a schedule with available volunteer shifts. The deadline for submitting your application is Monday, May 13, 2019.
For questions about the volunteer program please contact Keith Preciados at kpreciados@interaction.org.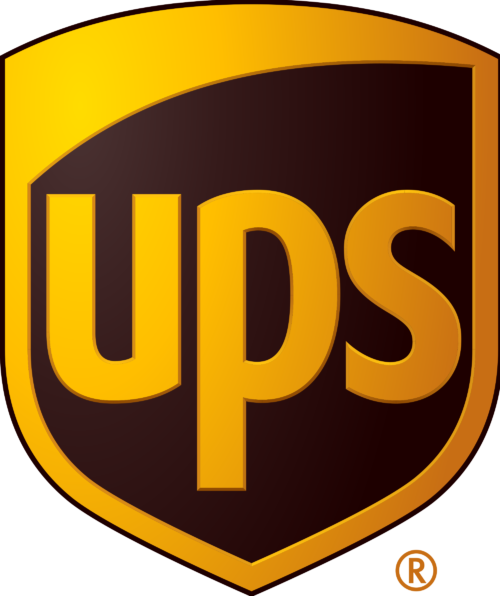 Featured Sponsor
Founded in 1951, The UPS Foundation leads its global citizenship programs and is responsible for facilitating community involvement to local, national, and global communities. In 2017, UPS and its employees, active and retired, invested more than $118 million in charitable giving around the world.