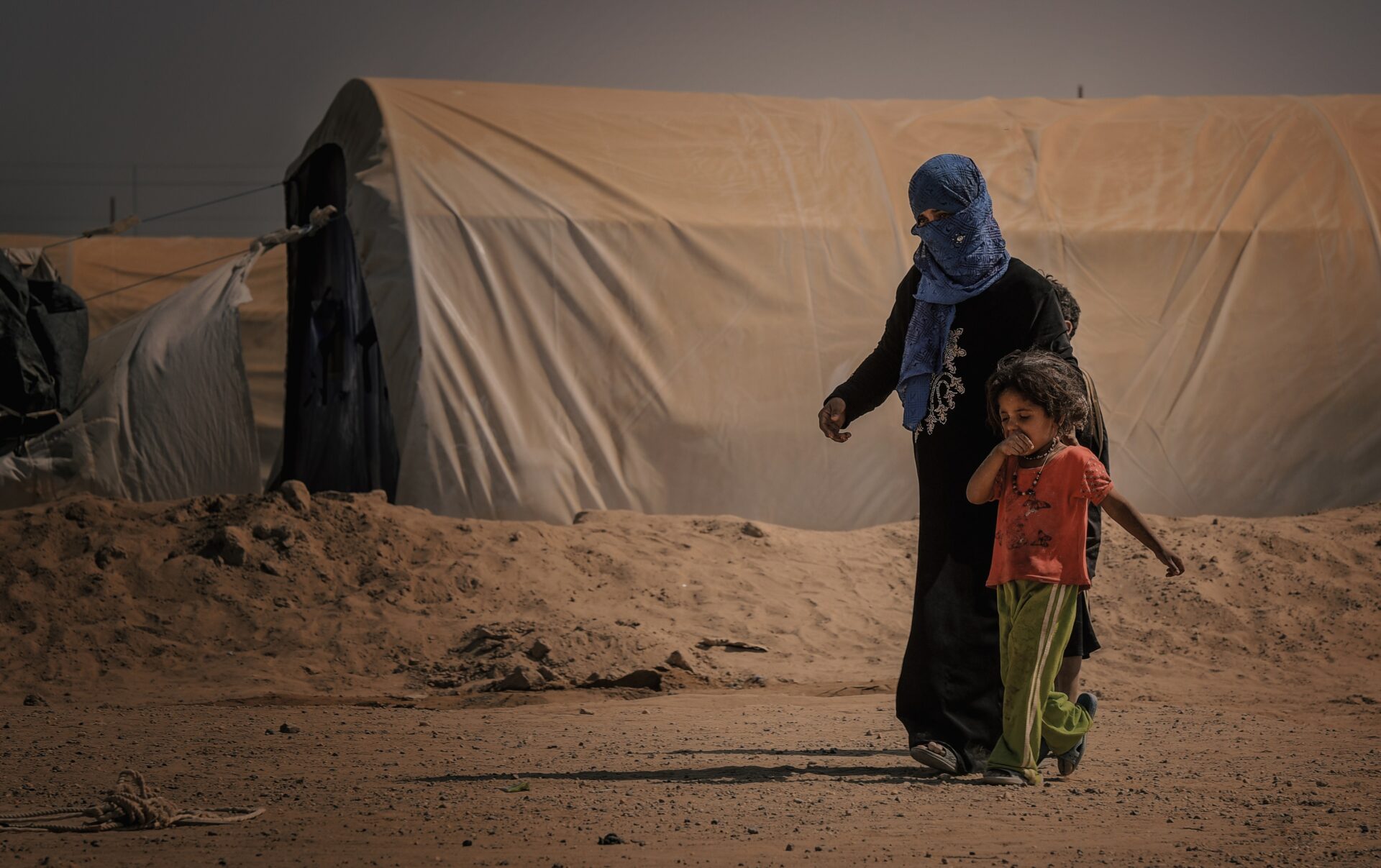 How InterAction and ICVA are Supporting the Action Agenda on Internal Displacement
By the end of 2022, the number of internally displaced persons (IDPs)—people forced to flee their homes but who remain inside their country of origin—reached a record 71.1 million globally. Conflicts, violence, and disasters, such as the Russian invasion of Ukraine, Ethiopian civil conflict, drought in Somalia, flooding in Pakistan, and earthquakes in Syria and Turkey, have been among the main drivers.
This trend has begun to garner high-level political attention and energy toward helping prevent and improve responses to internal displacement. U.N. Secretary-General Antonio Guterres has made raising awareness on internal displacement a priority of his tenure, establishing a High-Level Panel (HLP) to propose recommendations on preventing and responding to the issue, which culminated in the release of the Action Agenda on Internal Displacement in June 2022. InterAction's Action Agenda Explainer can be found attached.
The Action Agenda proposes changes within the U.N. system to address internal displacement and protect the human rights of IDPs. The agenda specifies how U.N. Resident and Humanitarian Coordinators (RC/HCs) and U.N. agencies should operate together and update their practices to focus on solutions. It calls for leadership within the U.N. system and by national and local authorities to promote reintegration into IDPs' places of origin, or sustainable integration into communities elsewhere inside the country. And it highlights the importance of civil society, NGOs, the private sector, donors, and development finance actors working together with local communities.
Taken together, the Action Agenda offers a blueprint for U.N. entities, NGOs, national governments, and other stakeholders to advance three main goals:
Help IDPs find a durable solution to their displacement.
Better prevent new displacement crises from emerging.
Ensure those facing displacement receive effective protection and assistance.
InterAction and ICVA—many of whose Members work closely with internally displaced people to help meet their basic needs—helped shape the priorities and structure of the HLP and Action Agenda. NGO Members engaged with the High-Level Panel and provided feedback during the drafting of the agenda. Today, InterAction and ICVA monitor and promote implementation of the Action Agenda, support member participation in the Agenda's 31 commitments, hold regular meetings with the Special Adviser on Solutions to Internal Displacement, and facilitate other opportunities as they arise. Through these engagements, NGOs are able to share best practices that can advance progress.
Read our Action Agenda Explainer to learn how NGOs are addressing internal displacement through participation in the Action Agenda and beyond.
—
For questions regarding the Action Agenda Explainer, please contact Rose Worden and Ellie Doblin of InterAction or Vicente Palacios and Gabriela Miranda of ICVA.
To learn more about the work of InterAction's Forced Displacement Working Group, please contact Rose Worden and Ellie Doblin.