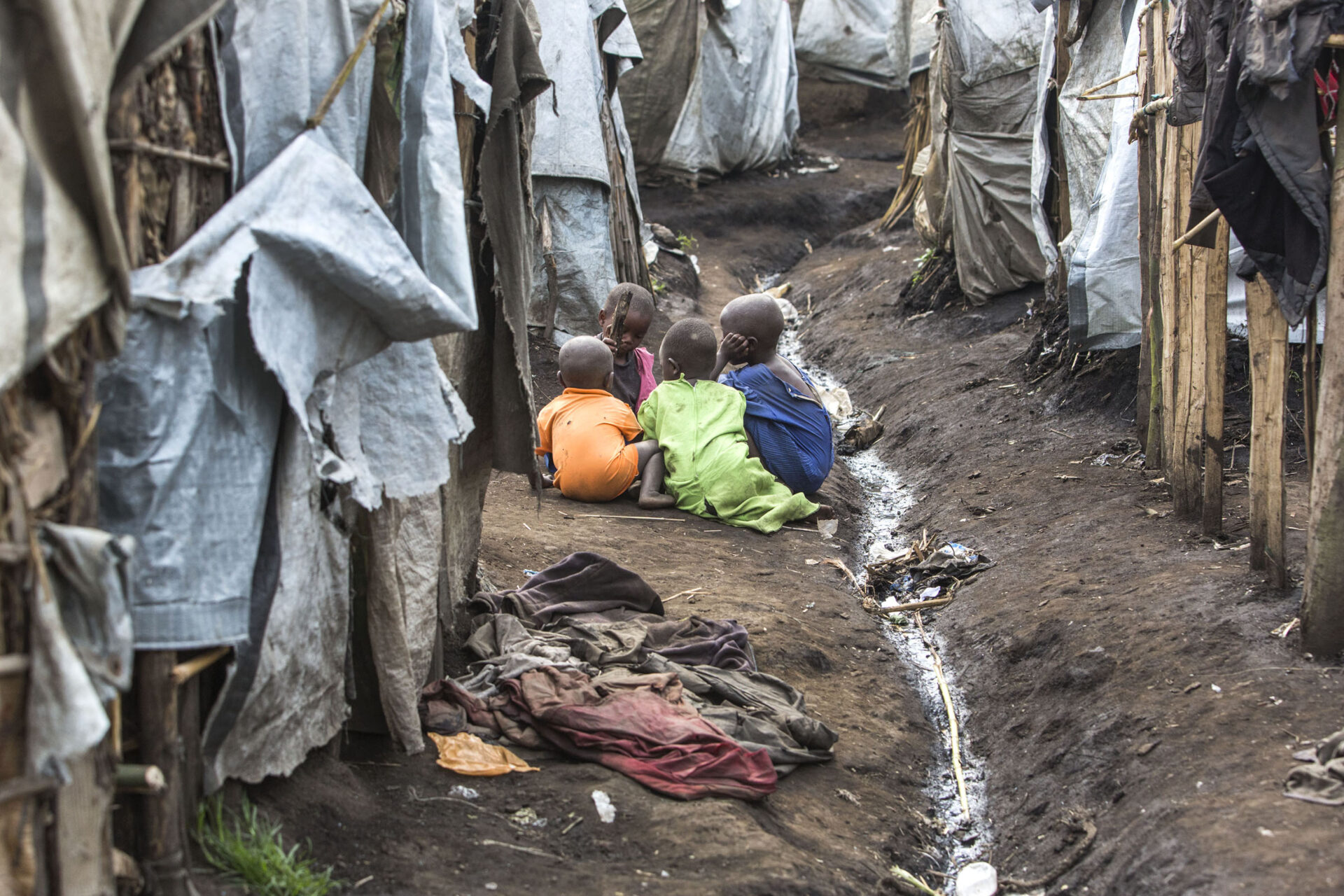 Recommendations for U.S. Security Cooperation
Analyzing Case Studies from Ethiopia, Mali, and Nigeria
In recent years, humanitarian organizations have become deeply concerned with the ongoing involvement of U.S. government (USG) security partners in violations of international humanitarian law (IHL) and international human rights law (IHRL).
The U.S. invests heavily in defense articles, training, and services in security partnerships, alongside substantial investments for humanitarian assistance. This dual investment strategy, coupled with partners' complicity in IHL and IHRL violations, evinces gaps in U.S. civilian harm mitigation and response (CHMR) processes and in the U.S. military's understanding of civilian harm outcomes caused by partner forces.
Considering these circumstances, InterAction, the Security Assistance Monitor (SAM), and Brown University's Center for Human Rights and Humanitarian Studies (CHRHS) analyzed findings from three case studies they conducted on Ethiopia, Mali, and Nigeria. The report, outlined below and attached in full, identifies areas where America can leverage security assistance programs to promote civilian harm mitigation (CHM) and strengthen protection of civilian (PoC) efforts, and provides USG recommendations to these ends.
Civilian harm outcomes caused by security partners are potentially counterproductive to U.S. strategic objectives, could exacerbate humanitarian crises, and damage America's reputation. Recognizing these pressing issues, the Department of Defense (DOD) introduced the Civilian Harm Mitigation and Response Action Plan (CHMR-AP), emphasizing the need to enhance civilian harm mitigation capacity among security partners and apply tailored conditionality to uphold international law.
While the U.S. has sought to counter civilian harm by incorporating IHL and IHRL into security assistance trainings for some time, PoC and CHM objectives in partner countries appear to be limited. The criteria for ongoing security assistance investments by the USG remain ambiguous and there is little evidence of partners adjusting their CHM policies and behavior, despite continued reports of IHL and IHRL violations resulting in decreased U.S. or allied assistance.
Moving forward, any change in security partner policy and practice requires a multifaceted approach by USG actors—such as the DOD, Department of State (DOS), U.S. Agency for International Development (USAID), and Congress—including a comprehensive review of security assistance policies, additional guidance, and implementation of relevant legislation.
The main recommendations are outlined below, with more detailed analysis and findings in the attached report.
—
Building Partner Capacity
The USG must take more systematic steps to assess the capabilities, willingness, norms, and practices of potential partners to comply with CHM, IHL, and IHRL, plus take corrective steps where necessary. To facilitate this, the U.S. should build and maintain local engagement, strengthen civil-military relations, cultivate ties with military decisionmakers, and press for accountability. The DOD should establish PoC benchmarks in collaboration with prospective partners that should be used by relevant U.S. agencies to periodically reassess and adapt security assistance to reinforce positive military behavior.
Reviewing Partner Eligibility
Prior to providing assistance, the U.S. should evaluate the recipient country's context, including consideration of all credible information regarding IHL and IHRL violations by its security units, to determine their eligibility to receive assistance. Furthermore, the U.S. should transparently communicate these considerations to its partners.
Streamlining IHL Training
Given the concentration of IHL training on senior military personnel, the U.S. should formulate guidelines for disseminating key takeaways from trainings across all ranks. Enhancing low- and mid-level officers' comprehension of IHL could enable them to operationalize training insights more effectively, resulting in tangible changes in partner behavior and a practical reduction in civilian harm.
Monitoring Partner Conduct
The U.S. should assess its current monitoring mechanisms and establish guidelines for reporting requirements for security partners. This could rectify operational-level shortcomings and ensure prompt evaluation and investigation of credible information regarding atrocities and breaches of IHL and IHRL.
Responding to Allegations of Civilian Harm
For a clear and unified U.S. response to partner behavior in terms of PoC and CHM, various USG entities—such as the DOS, DOD, and USAID—need a mutual understanding of PoC priorities. This strengthens their collective capacity to comprehend and analyze CHM risks within security partnerships and take appropriate action to address the causes of civilian harm.
Promoting Conditionality
Where feasible, the U.S. should utilize its influence to prompt security partners to prioritize safeguarding civilians and minimizing harm, by underscoring the adoption & operationalization of national CHM policies. In instances where U.S. security assistance has been curtailed or halted due to the implication of national forces in  breaches of IHL and IHRL, the U.S. should make the resumption or increase of security aid conditional on the establishment of a CHM policy.
—
By implementing these recommendations, the U.S. can strengthen its commitment to PoC and CHM while reinforcing the credibility and professionalism of its security partners. Emphasizing human rights and humanitarian principles can result in increased partner capacity and will to protect civilians, in line with U.S. PoC goals. Going forward, prioritizing civilian protection and international law compliance should be central to U.S. security assistance, not solely driven by a moral obligation, but also by a strategic necessity to achieve enduring security objectives. Even with substantial investments in security assistance, hard-earned tactical and military operational successes may be undermined if due attention is not given to safeguarding the civilian landscape.
For a more detailed analysis of findings and corresponding recommendations, read the full report HERE.